Woah.  Today was definitely an oh-my-goodness travel day.  By the time it was over and I was FINALLY in Kalamazoo, Michigan, I felt like this: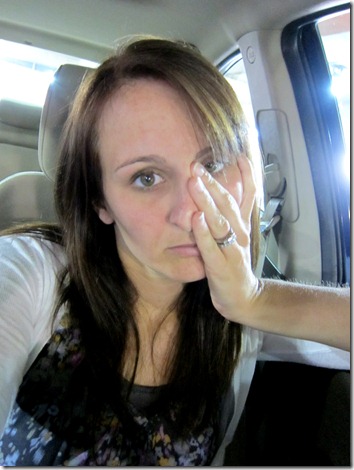 Here's how it went down:
First flight was at 7 AM. 
Sat on plane until 8 AM in the heat because the air conditioning wasn't working; then, the flight was canceled.
Get on second flight in Charlotte.  My carry-on bag is checked because there wasn't enough room (you know where this story is going…)
Arrive in Detroit and discover flight to Grand Rapids (a one-hour drive to Kalamazoo) is canceled due to mechanical issues.
Wait three hours in airport.  Next flight gets pushed back an hour, and then canceled due to weather.
I start to panic a little bit… I almost cried, but I put on my big girl panties.
Realize that I only have three hours before my presentation is suppose to start.  Abandon checked bag, rent a car, and drive two hours in the pouring rain to Kalamazoo.
I arrived at the presentation site with only 15 minutes to spare!  And only the clothes on my back and my laptop.  Whew.
I popped into this cute little grocery store to grab some food: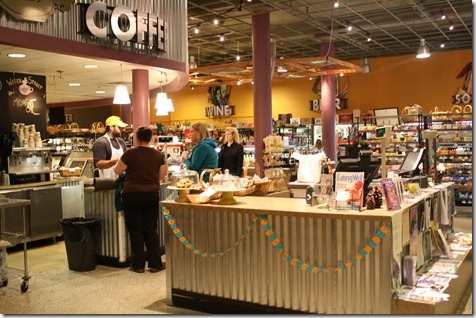 I had some lovely chilled beets with goat cheese, tomatoes, and pistachios: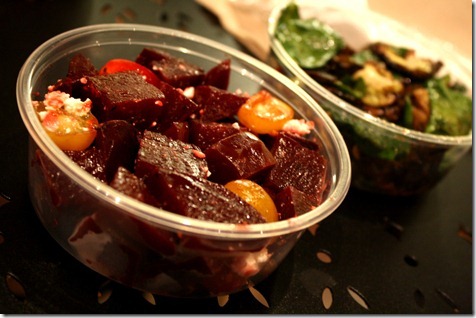 And roasted Brussel sprouts and other greens: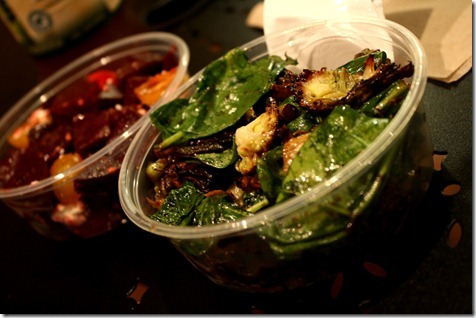 Then it was time for my Operation Beautiful presentation.  I was so, so honored to be asked by the Girls on the Run Kalamazoo council to speak at their volunteer appreciation event.  Their 5K is tomorrow (yes, a Thursday!).   Honestly, I was in a really bad mood when I walked in (understandable, right?) but once I heard from local Kalamazoo GOTR participants and volunteers, I felt so much better. GOTR rules.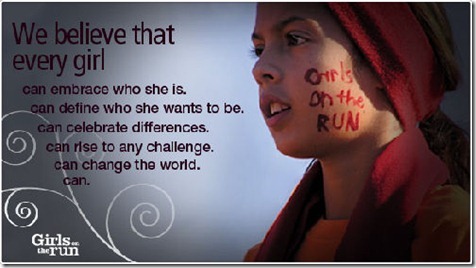 I also got to meet two readers, Chrissy and Kristin!  They were so sweet.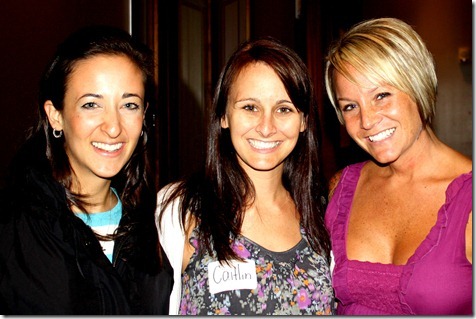 The event featured speeches by girls, music, giveaways, and a presentation by little old me.  I think it went well!
Plus, some appetizers – I grabbed the veggie spring rolls.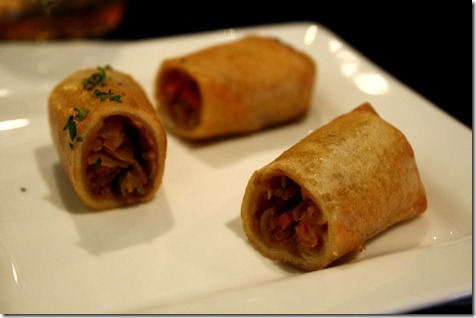 After the presentation, it was time for me to sort of all the travel snafus.
First, I headed to the Kalamazoo airport to confirm my luggage hadn't arrived.  The Delta representative at the Kalamazoo airport was SO helpful and rerouted my flight tomorrow.  Instead of driving 1-hour away to fly out of Grand Rapids, now I can fly out of Kalamazoo!  Wahoo!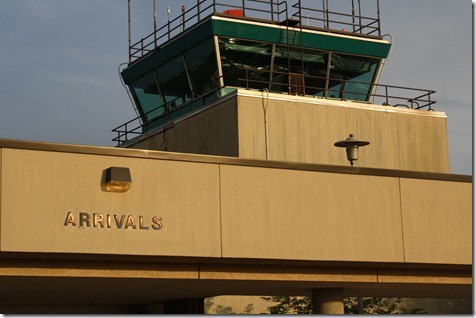 And since I didn't have any luggage (literally, all I have is my purse and laptop), I headed to Target for some necessities.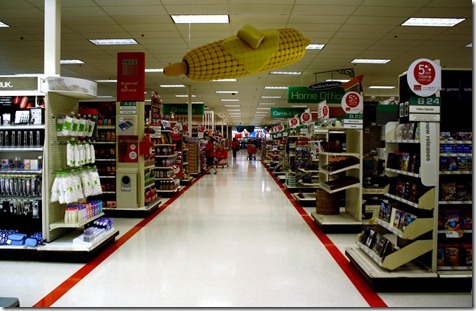 In the bag:
Something to sleep in (nekkid in a hotel bed?! Ew. No.)
Contact solution
Shampoo and conditioner
Toothbrush and toothpaste
Clean underwear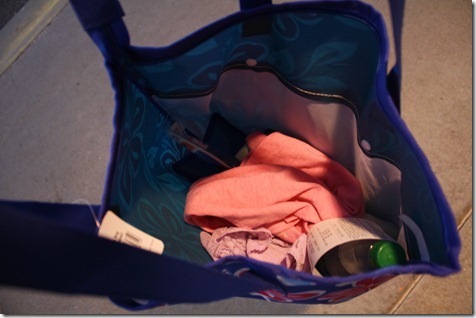 I also grabbed a Clif Bar, which I ate right away.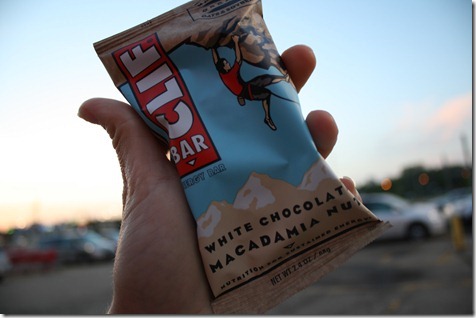 And last, but not least, when I checked in my hotel, I asked the front desk for their 'secret box of leftover cords.'  All hotels have a box behind the front desk of computer cords and USB cords that other people accidentally left behind.  If you ever forget a charger (or your luggage gets lost), you can find almost ANY cord in the secret box.  Just ask!  Now, my iPhone is charging.  And I'm happy. 
Whew, what a day!  It was rough, but I stayed positive, and it ended up being quite wonderful in the end… Let's just hope my luggage is waiting for me back home in Charlotte!