Hello!  Guess who's at the airport?  Yup, me again!  I feel like I spend so much time traveling these days.  At least I've finally gotten over my flight-related anxiety.  Nothing like a little immersion therapy.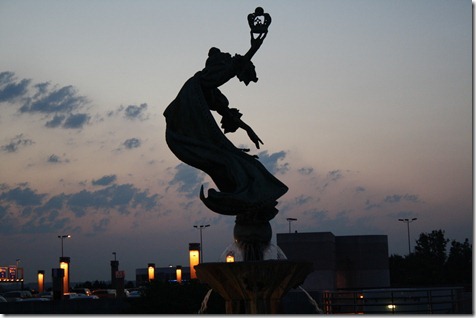 Actually, this trip is a little bittersweet.  It's probably my last Operation Beautiful speaking engagement of the 'season' (engagements are non-existent during the summer).  I'm flying to Kalamazoo, Michigan to speak at the local Girls on the Run end-of-season party.
Although I really love doing speaking events, they are very tiring, and it's definitely time to crack down and focus on the healthy living books that I'm currently writing – it's due in a little over three months (ahh!).  So, I'm sad that I don't have any more events on the calendar until October, but it's also a good thing – I need to focus!  And focusing seems to be a problem lately.  Writer's block blows.   
Anyway – breakfast this morning is courtesy of Wendy's.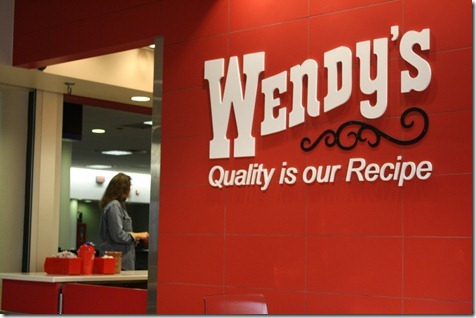 The Charlotte airport really needs a bagel shop!  I was craving an egg and cheese bagel, and although Wendy's doesn't have bagels, they do have killer buttery biscuits.  Which might just be as delicious as a chewy bagel.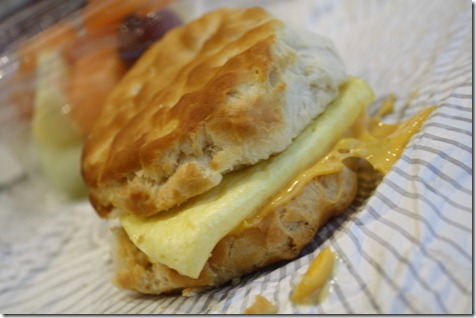 With an outrageously expensive cup of fruit.  Oh, airport food.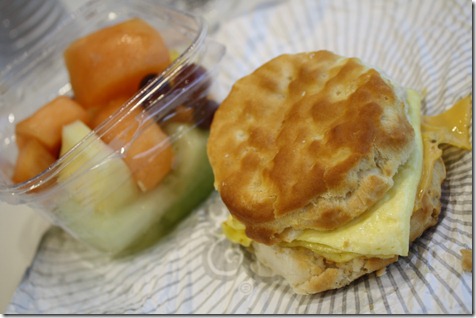 After sitting on the plane for an hour and going no where fast, we've all been asked to get off because the plane's air conditioning was broken.  Argggg.  Hope I get rerouted soon!