Welcome to another work week.  I'm definitely feeling the Moanday blues, especially coming off a long vacation. BUT – I have a plan to kick things into gear.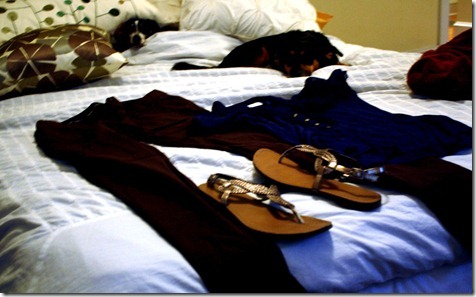 But first – a wonderful breakfast!  I finally brought back the Grilled Banana Sandwich.  I think I burnt out on them for a while.  Now, I cannot wait for fall to return so I can find canned pumpkin my grocery store again and make Autumn Grilled Banana Sandwich.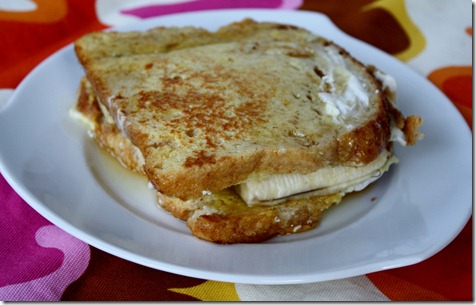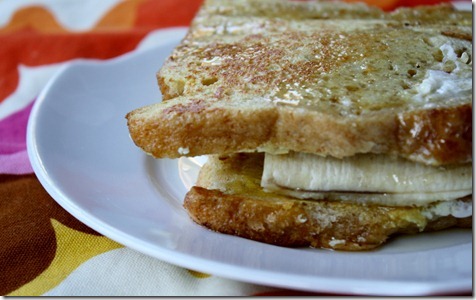 Alright – so here's my plan for a productive work week.
I'm going on a TV Diet.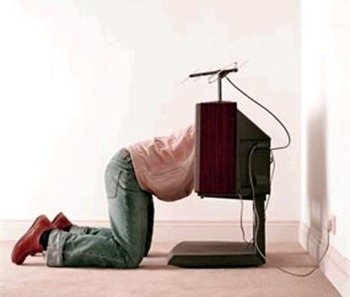 We watch a lot of television.  I was a little afraid to calculate how many hours a day the television is on in our house, and it's actually worse than I thought – the TV is blaring 3 – 4 hours a day in the Boyle home.  Yikes!  Usually, I'm multi-tasking during TV watching, blogging or doing emails at the same time.  But while we were on vacation, I realized how nice it is to just focus on the task at hand.
There's other reasons that I want to give up mindless TV watching, too:
Mental Clutter:  Most of the TV I watch is totally banal, pop culture stuff that I really don't need to waste time on.
Multitasking Means Half-Assing:  Keeping one eye on the TV and the other on my work is greatly reducing my productivity. 
TV Crushes Imagination:  There's been several studies that reveal the passive nature of TV watching kills your imagination and ability to be creative,  even when you're not engaging in television watching.
Keeping Me Up:  Last night, I stayed awake until 10:40 to watch Gossip Girl (so good) when I really should've gone to sleep at 9:30 or 10.  TV is the major reason I don't get in bed early enough.
Stress:  A side effect of mental clutter, low productivity, less sleep, and lack of imagination, I think watching TV is actually adding to my overall stress levels.  I do not need to add to my own stress levels.  I need to be proactive!
So – what does the TV Diet entail?
Replacing Old Habits with New Ones:  I plan to fill up my TV watching time with 1) work; 2) long walks after dinner; and 3) reading.  I might work on the couch in front of the TV while the Husband watches, but I won't watch (I'll tell him to put on ESPN so I'm not tempted).
Limit to one 1-hour show a night:  I'm not sure I want to go cold turkey, so I'm going to limit myself to one 1-hour show (which will be about 45 minutes of TV watching thanks to the DVR) a night.  All about moderation!
TV as a Reward:  Instead of promising myself that I'll work AFTER my show is over, I'll say, "If I complete this task, I can watch some TV."
Anyone else want to join me on the TV Diet?  My goal is to try it out for at least a week and then re-assess how less television makes me feel!