Ooooh yeah.  I'm back on track.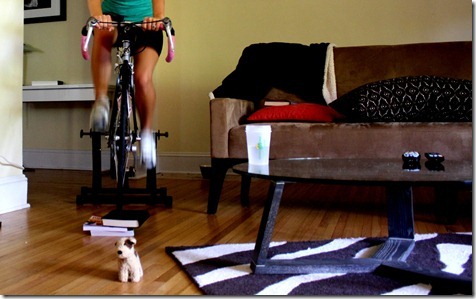 Signed up for a triathlon, doin' my exercise as I should, and getting excited.
Look – I even have a mini-training plan!  It's a 'sort of' training plan because it's only three weeks long.

My race is in sixteen days (ahh), but I've been slowly building a base for this race for weeks.  I've been swimming three days a week and walking/running once or two a week. 
I'm SO excited to race because I haven't race-raced (as opposing to walking races or pacing my Girls on the Run troops) much since my marathon in October 2010.    From October 2009 to May 2010, I ran TEN (!!!) races.  I really want to get back into it – I love racing so much.
My loose plan for the upcoming Sprint Triathlon (750 meter swim, 17 mile bike, and 5K run) includes:
Only running twice a week, max.  This way, I'll be less likely to aggravate my leg injury.  The very cross-training nature of a triathlon is why I signed up!
Swim three times a week.  I'm also going to try to get to a LAKE!
Bike at home on the trainer and on the street (probably on the weekend only because I'll have to drive my bike somewhere).
I'm excited!  It's so motivating to have a plan.
And I'm back in Charlotte.  On the way over I had a mixed greens salad + a cookie and bag on peanuts on my flight.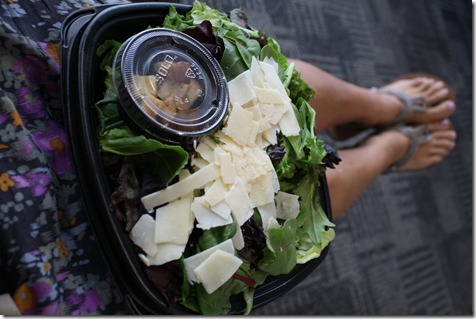 And a glass of vino and a PB sandwich at home: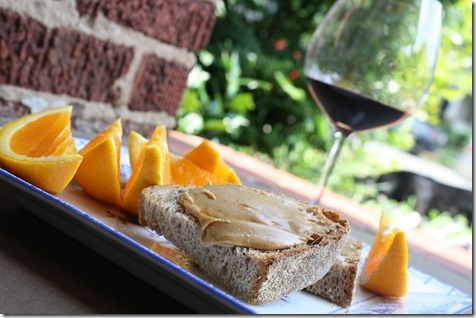 Plus some more bread… Yum.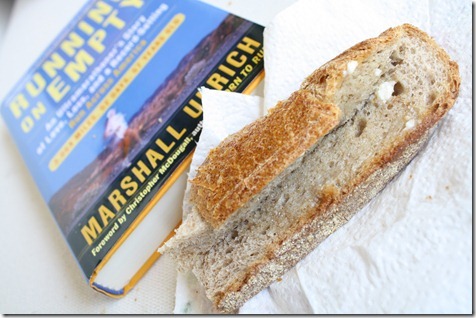 We had no power for four hours and all I could think to 'cook' was bread. 
The Husband and I have to run errands now – catch ya later!
Anyone else doing a triathlon soon?  Are you as nervous as I am?