Morning!  After fishing my contacts out of their temporary home in hotel room coffee mugs (don't judge!)…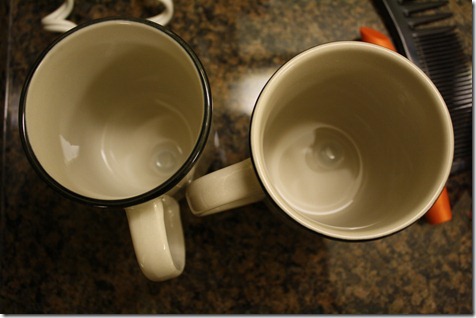 I got dressed in the same clothes as yesterday – ick! – and headed downstairs to the Staybridge Suites breakfast.
Interesting factoid about Staybridge Suites:  Remember when I blogged about the book Nickel and Dimed, which addresses the situation of the working poor in America?  Thanks to that book, I learned the reason why chains like Staybridge offer weekly rates in addition to nightly rates is that many families who survive on minimum wage actually end up living in Staybridges… they live paycheck-to-paycheck and can't afford high security deposits for traditional rentals.  After learning that, I have a new understanding of (and appreciation for) Staybridges.  They are quite nice inside, and the front desk people are so helpful.  Also – stuff like that is why I love to read creative non-fiction.  Otherwise, I get stuck in a little bubble of my own life experiences. 
Each room in Staybridge has a kitchenette,  which I didn't get to utilize this trip.  They also serve up a decent breakfast. 
My meal:
Oatmeal with brown sugar and cinnamon.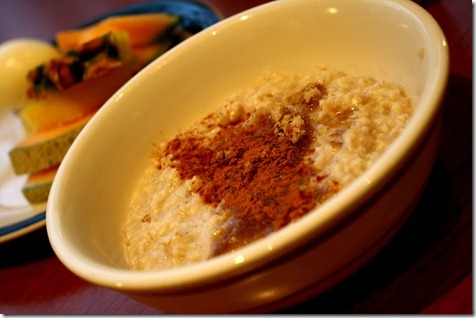 And a boiled egg with fruit: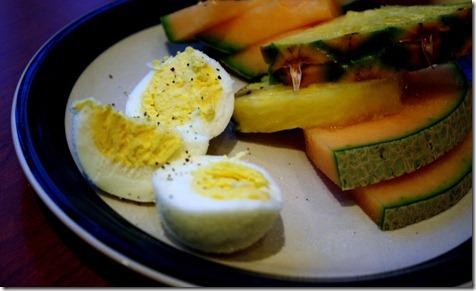 I headed to the airport, dropped off my car, and checked for my missing luggage.  No dice!  Here's to hoping it's waiting on my doorstep when I return.
And despite a little rain, we took off on time… Finally, a lucky break in my travel schedule.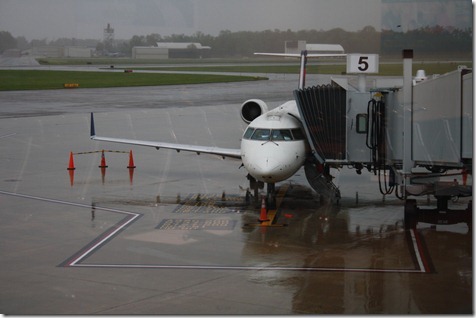 See you in the Queen City!