Good morning.  Happy Friday! I'm excited for the holiday weekend, although it doesn't mean much with our work schedules.  Still – I feel like this is the "real" start to SUMMER!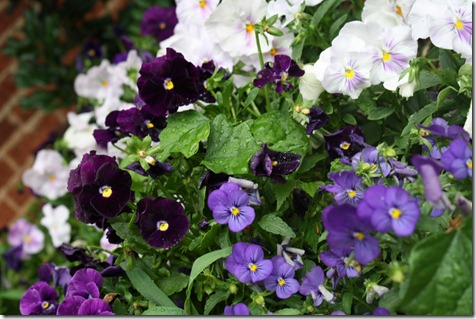 Per my Tri Training Plan, I hauled my butt to hot yoga this morning at 6:30 AM.  Thankfully, Nicole came with me; otherwise, I'm sure I would've bailed.  I was so, so sleepy during the entire class.  Everyone around me seemed to be going balls to the wall (I know, I know – I shouldn't compare myself to others, especially in yoga).  Meanwhile… I felt like molasses. 
But all in all, a sleep stretch is still a good stretch.  My joints will thank me.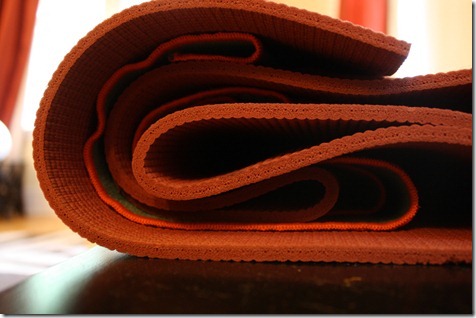 Also on my training plan for today – swim 1,000 yards!  But I think I'm going to save that until AFTER work.
Yogurt mess: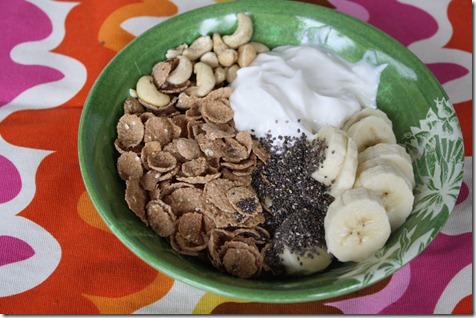 Instead of raw oats (my fav!), I mixed in some of this Heritage cereal.  It was good – not too hard.  Whole wheat flakes can feel like concrete sometimes.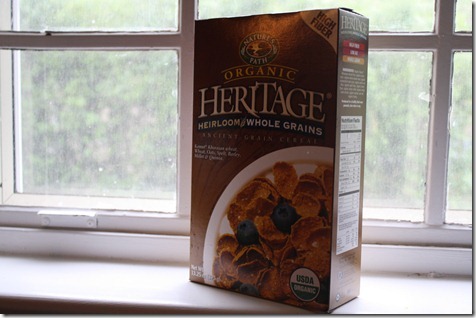 Plus, a banana, cashews, and chia seeds.
Think I can convince the Husband that we *need* Starbucks before we head into work?  I bet I can…