Can someone explain something to me?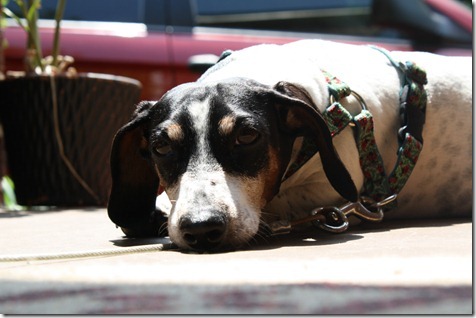 How come I proactively decided to give myself a break and take yesterday afternoon and evening off, sat on the porch and listened to music, read a book, got takeout, and felt oh-so-relaxed… but then those feelings simply do NOT transfer over to the next workday!?  It's like I didn't even take a break.  I want to reap the maximum rewards of relaxation! Hah.
Packed a lunch to eat at work: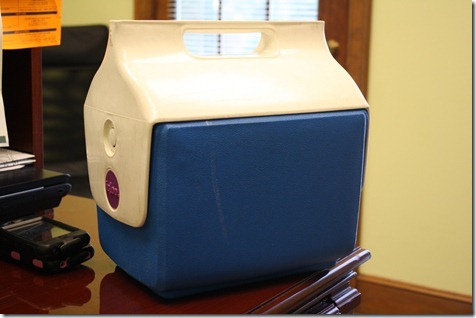 A spinach, goat cheese, tomato, and baked tofu (sliced, 375 for 45 minutes, no draining beforehand) salad with balsamic dressing: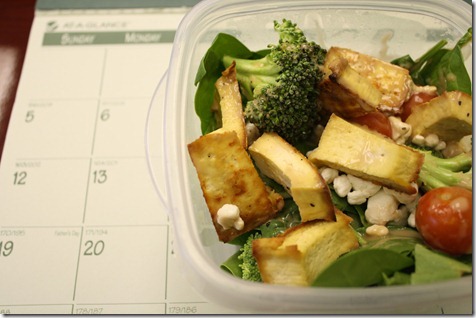 And an orange: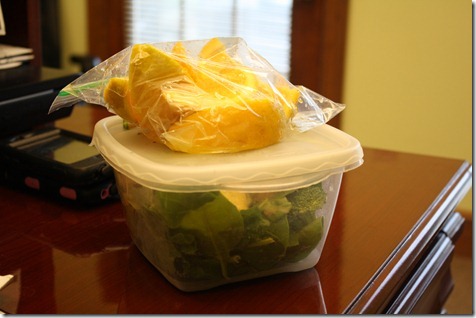 And now, because I know everyone wants to slack off on the Friday before Memorial Day, I thought I'd link back to some of my favorite recent posts from others in the blogosphere. Happy reading!
Want to check out my blog roll?  Some Blogs I Read Every Day