Welcome back to the kitchen.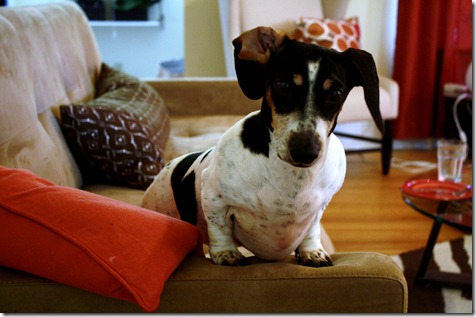 I love to travel, but I love coming home more.
Hey now – new recipe!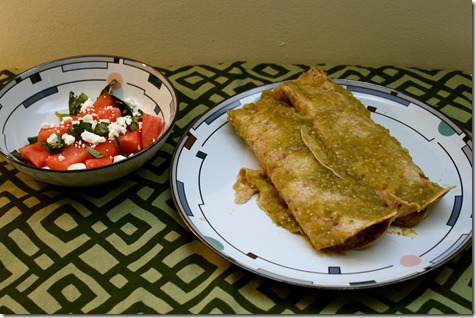 Actually, these are a play on another favorite recipe for Butternut Squash Enchiladas, but instead of butternut squash and corn, these enchiladas are stuffed with pinto beans, sweet potato, and spinach.  Yum.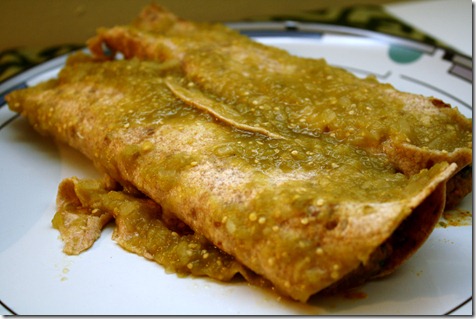 Sweet Potatoes and Pinto Bean Enchiladas
Ingredients (for 5 enchiladas):
3 cups cubed sweet potatoes
2/3 can rinsed and drained pinto beans
Several cups hand-shredded raw spinach
5 whole wheat tortillas
1 can salsa verde
Salt and pepper to taste
Directions:
Preheat oven to 375 degrees.
After peeling and chopping the potatoes, place in boiling water and cook for 15 minutes.  Drain.
Put potatoes, spinach, and pinto beans in food processor and pulse.
Pre-grease casserole dish.
Lay out a tortilla on a plate and scoop out 1/5 potato mix.  Top with extra raw spinach and place in casserole dish.  Repeat four times.
Pour entire can of salsa verde on top, covering the tortillas evenly.
Bake at 375 for 15 minutes, remove, and serve.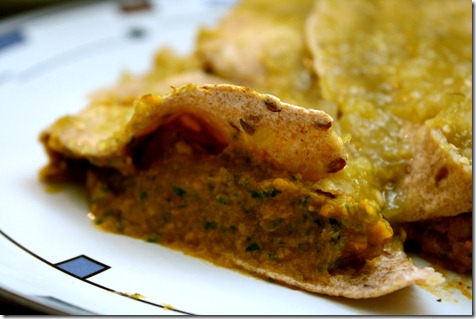 These were REALLY delicious (the Husband proclaimed them to be "amazing!").
The side dish was great too – just cubed watermelon, goat cheese, and fresh basil.  I know this combo seems strange but its so delicious.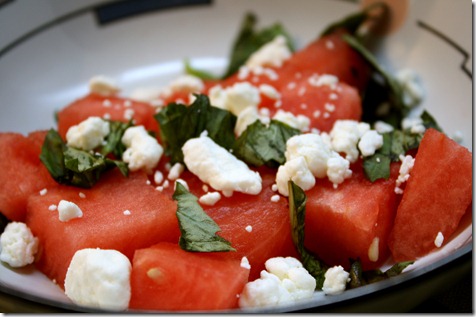 Afternoon snacks included Greek yogurt with oatmeal, nuts, and a banana, and some pumpkin seeds.
Have I mentioned how SORE I am from walking the Half Marathon on Sunday?  My butt cheeks are on fiiiiire.  Walking is harder than it seems, me thinks!