Hi, friends!
So you might be wondering why I always take such care to be super healthy on those short work trips, especially when it's just a quick overnighter.  The truth is that I find traveling for work to be very, very draining, and I always end up feeling like I got hit by a bus when I get back.  Most of this is my own fault.  I'm a super paranoid flyer, and I always schedule 24-hour out-and-back trips so I'm not away for long.  As a result of the grueling schedule, I try to stay on top of food and exercise as much as possible.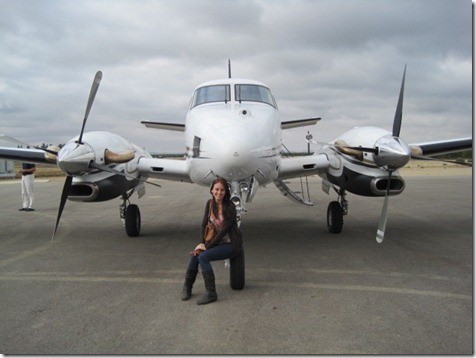 (A plane I was excited/afraid to get in)
But alas – you can't veggify your way out of a 5:55 AM flight on four hours of sleep. I feel terrible now!  Can anyone relate to the stress of work travel?  Any tips on making it less grueling?  I can't really stretch it out to two days because then we lose money at the clinic.
Vent over.
Grabbed some Great Harvest bread on the way back to my house. I've been seeing so much GH on Kath's blog that I had a craving.  Kath and her husband are opening a franchise in Charlottesville soon!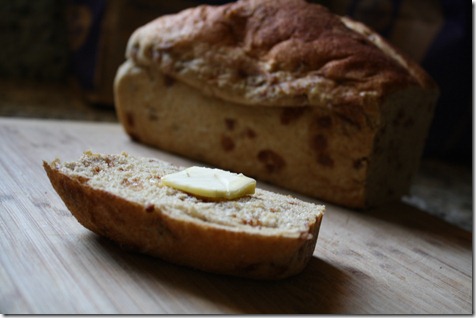 Cinnachip with butter for a snack.
And lunch:  PB toast on Dakota bread with fruit.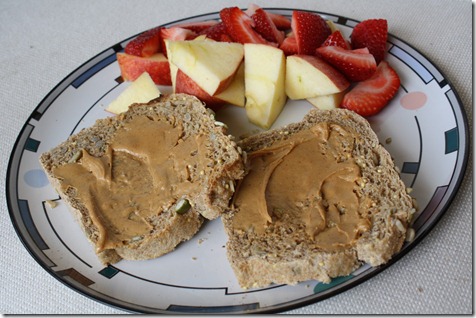 Gotta go to GOTR!