It's funny how my yoga practice can be a terrible suckfest one day, and awesome the next.  Yesterday's class was torturous, but from the moment the instructor said, "Let's meet in child's pose" at 6:30 AM this morning, I knew it would all be good.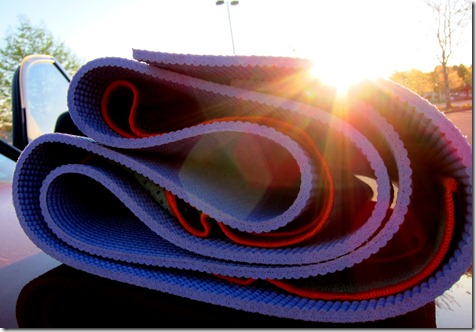 Plus – now it's 9 AM and my workout is checked off my to-do list! :)  Hot vinyasa never felt so good.
Something new I've been doing in class – instead of just plopping on the mat and staring at the ceiling while I wait for class to start, I've been banging out the ab workout from the Modified Boot Camp.  Since I've been out of running commission, I've been doing tons of ab and arm exercises – sometimes I even add in a couple of push-ups during vinyasa transitions during the class.  It really maximizes (physically) the time I'm on the mat, and I leave feeling like I got a great strength and cardio workout.
Breakfast: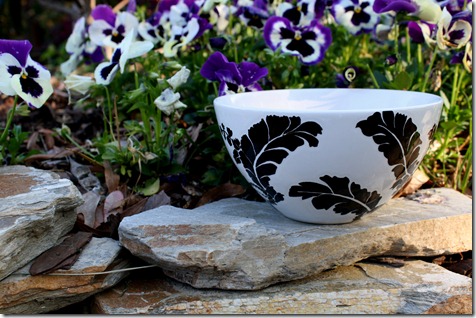 Oatmeal returns!
In the mix:
1/2 cup oatmeal
1/2 cup almond milk
1/2 cup water
1/2 banana
Chia seeds
Toppings:  Cashews and strawberries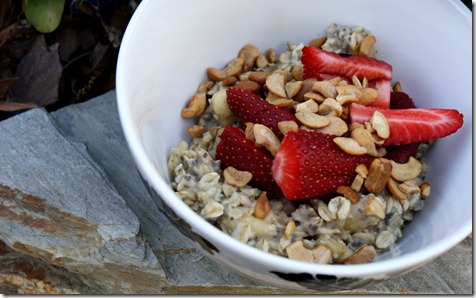 Everyday on Operation Beautiful, I post a Post-It Phrase of the Day.  I usually have some sort of theme each week, and today's theme is gratitude.  Today's quote is a great one:  "Learn everything you can, anytime you can, from anyone you can – there will always come a time when you will be grateful you did."  <3
Off to be productive!  I hope you have a great day.