DadHTP is back in town!  So I took him to Cowfish for dinner.  It felt like a Friday night out, actually.  That place is always bumping.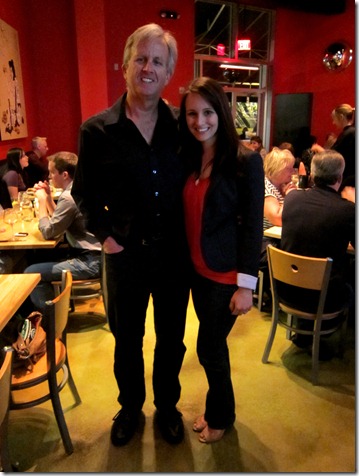 I finally ventured out to something besides sushi – and I was glad I did.  I ordered the Eggplant Done Right – with cheese and tomato, surrounded by spinach.  I asked them to go light on the cheese, and this was just right.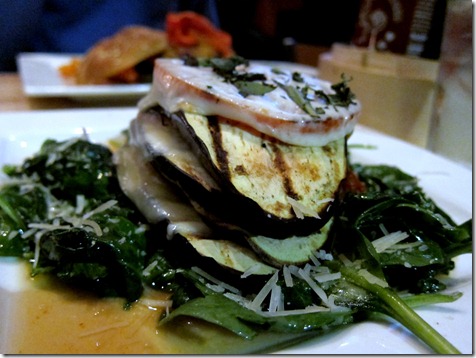 I could only eat half of this filling vegetarian entree because I was already kind of stuffed from the world's thickest, greasiest, most awesomesauce coconut-encrusted onion rings.
I had two.  The Husband had two, too, and he remarked that he has a love-hate relationship with these rings.  They are super filling.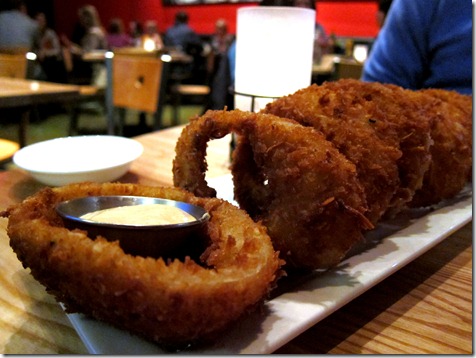 Let's see…
Mid-afternoon snack was a bowl of cereal.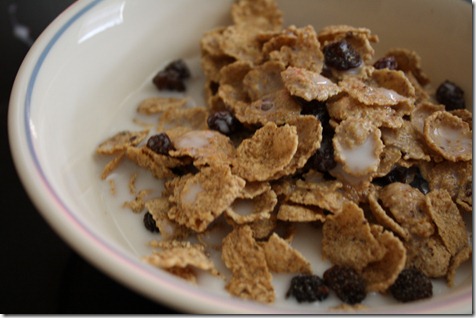 Oh, so…
Remember Elaine, the 70-year old who also did Sunday's Half Marathon?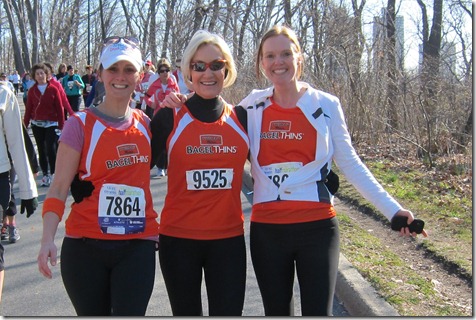 She has run over 110 marathons.  During the race, I asked her for advice and she said "Pick out what you want to do with life, and goddamnit, just do it!" She has a website!
Fun facts about Elaine:
When she was 57, she married Jerry Dunn during the Disney World Marathon (and then they finished the race).
At age 61, she became Mrs. South Dakota, and participated at the national level for Mrs. America.  She was 30 years older than the other contestants!
When she was 66, she completed the Mount Rushmore International Marathon for the 25th consecutive year.
HHere are other fun facts about Elaine.  Home girl rules.