You know when you get all dressed up for your workout, and then you somehow get distracted?  And your motivation starts to tank?  And you just think, "Hmm, maybe I will skip my workout and just lay in the grass bed instead."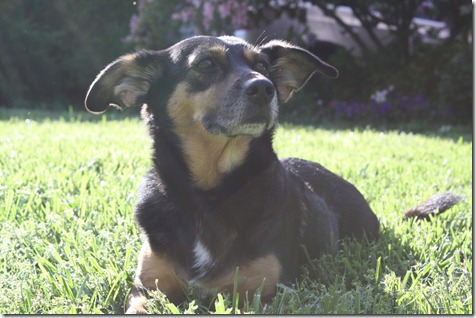 That totally happened to me this afternoon!  I worked until 2:15 and then planned to go straight to the pool to swim laps.  But the Husband called with a secretarying crisis at the clinic, so I threw a hoodie over my swimsuit and rushed over.  By the time the fire was put out, it was nearing 3:45, and my motivation was seriously waning.
I spent about five minutes staring out the window, contemplating blowing off my workout completely.  But I did the old "You never regret a workout once it's done; you might regret skipping it" pep talk and hauled my booty to the pool before I could talk myself back out of it.
I also bribed myself with a shorter workout. 🙂 That trick ALWAYS works if you're pressed for time and aren't really feeling it to begin with!  If you originally planned to do 40 lengths, do 30.  If you planned to run a 5 miler, do a 3 miler.  Score.
I ended up doing 32 lengths, which is about 750 meters – just what I'll be swimming in the June triathlon!  And you know what? I didn't regret the workout at all. 🙂 Of course!
Lunch was consumed at FABO.  I bought one of their refrigerated meals and heated it up in their microwave.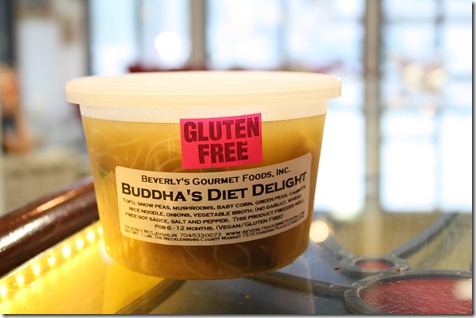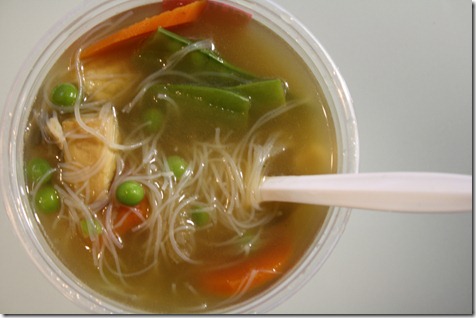 It was yummy.  Kind of nice that it was soy-sauce free as the veggie flavors really stood out.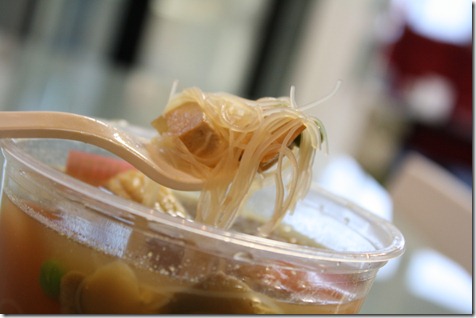 Came home and ate a piece of bread with almond butter as my pre-swim snack: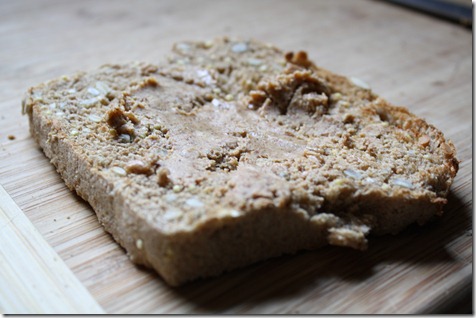 I ended up going back for seconds: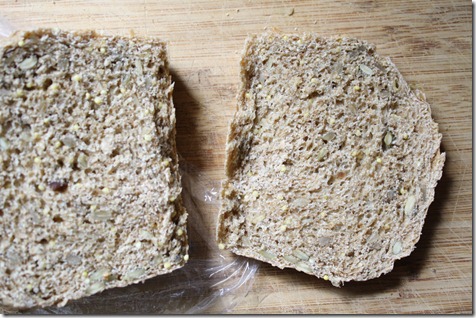 And then, after my swim and a walk with the Husband and Nicole, I made a yummy mixed berry and banana smoothie.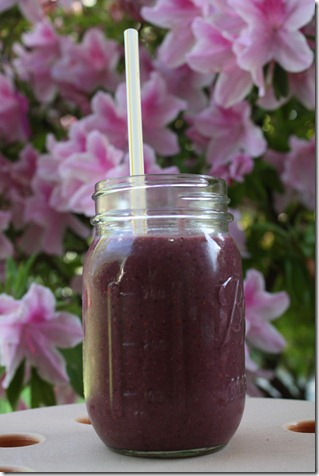 SO glad it's spring and I can regularly enjoy smoothies again without being chilled to the bone!
Our plans for tonight include hanging with friends and relaxing.  Poor Husband worked all week AND all day today!  I think a movie night is in order.