It's raining, it's pouring…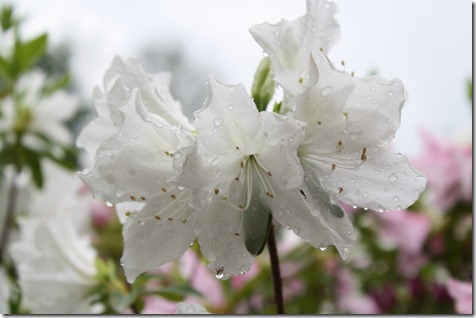 I would love to be back in bed and snoring!   But I'm not – I'm up and ready to tackle the day.  Yesterday was very productive, and I'm hoping to replicating my noteworthy writing spree again today.
Productive face: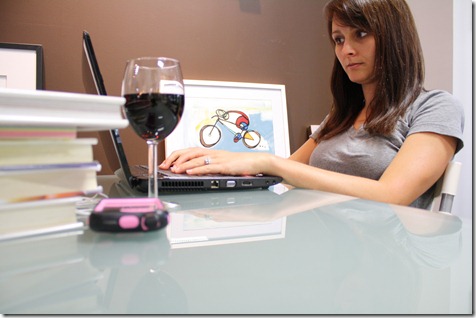 Alright, that productive face was staged. :) 
Breakfast was whole wheat blueberry pancakes.  I used the Hodgson Mills mix.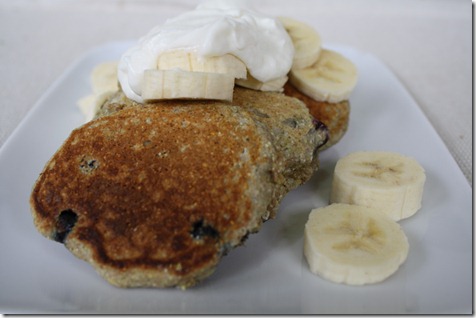 With a banana and some Greek yogurt on top. So much better than syrup.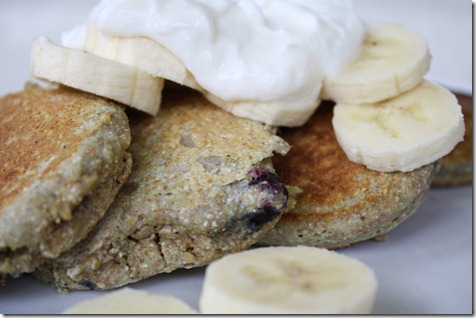 So – I've got a fun reader question for you all!
Dana wrote, "In two weeks, I am cheering on a couple of first-time half-marathoners.  I am so used to being the one who is running the races, but am excited to be cheering on the sidelines this time.  I am wondering if you could do a call-out to your readers on what some of the best race signs they have seen say."
Here are some of my favorite signs that I've seen during my own races and on other people's blogs: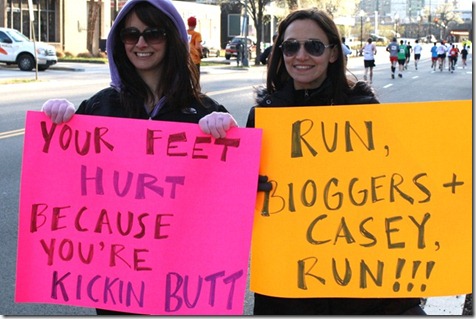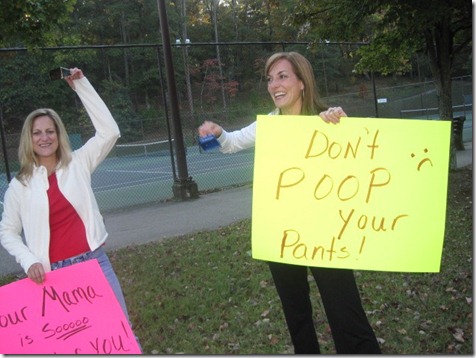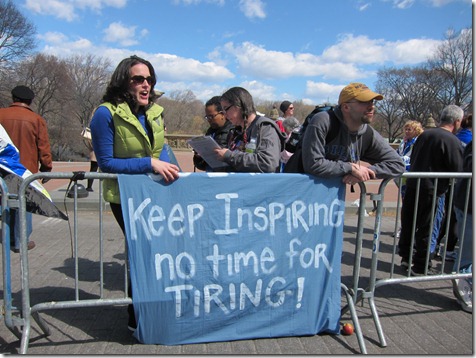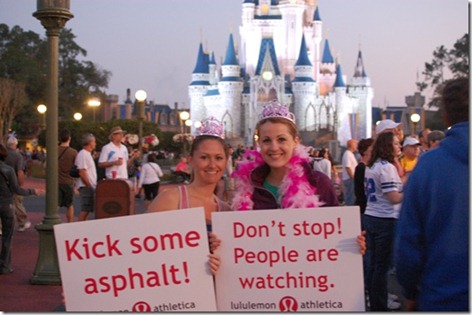 (Source)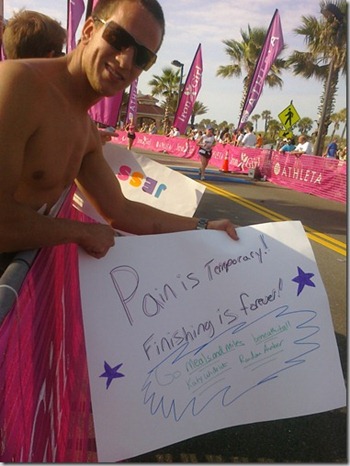 (Source)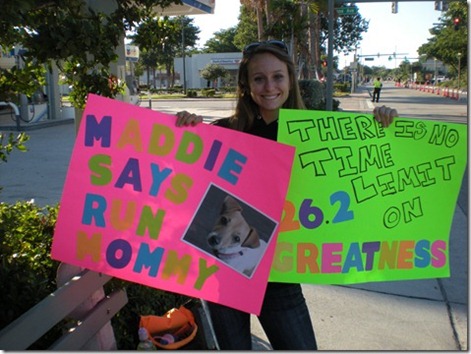 (Source)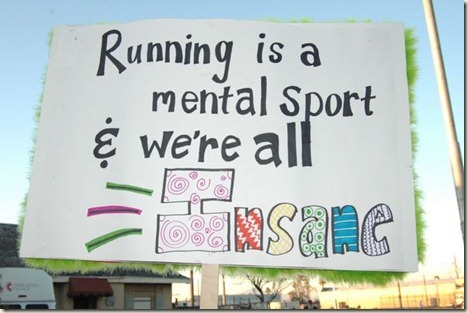 (Source)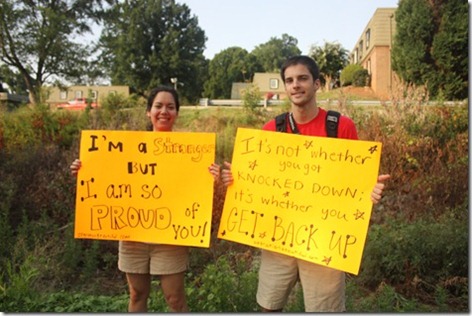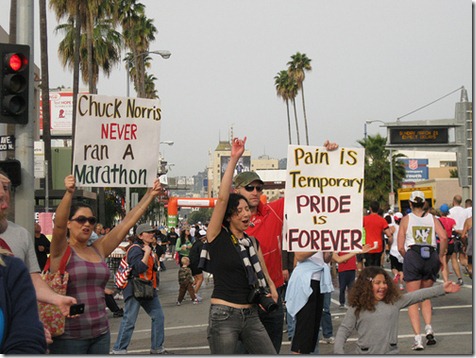 (Source)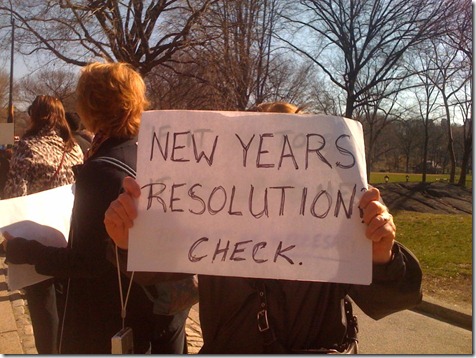 Do you have a winning race sign phrase?