Maggie and I spent the morning working on our tans.  Now I have a dachshund-outline tan on my stomach.  🙂
Naw – just kidding.  Maggie only hung out with me in the water for a few minutes.  I think she prefers to be on dry land.  Her body is just not made for swimming – picture the Titantic sinking, butt down.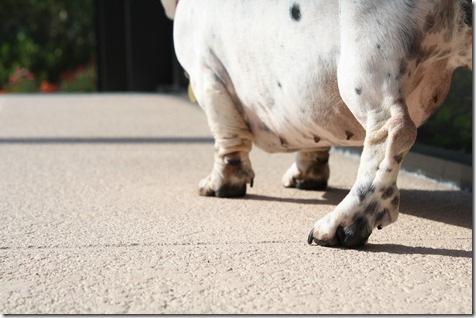 I got cannonballed a few times on that raft, though!
Since my in-laws' pool is too small to swim laps in, and the community's Olympic pool is overflowing with children, I didn't really have any opportunities for exercise this weekend (I did bring my goggles and cap, though!). I was a little sad when I woke up because I love to run in my in-laws' community – that trail by the water is so perfect.  Stupid injury!  Their house is on the market, so I might never get to run my trail again.  🙁
But no exercise meant more pool relaxation time – I guess there's always a bright side!
Last night, we cooked up a big BBQ, drank lots of red wine, and ate tons of Easter chocolate.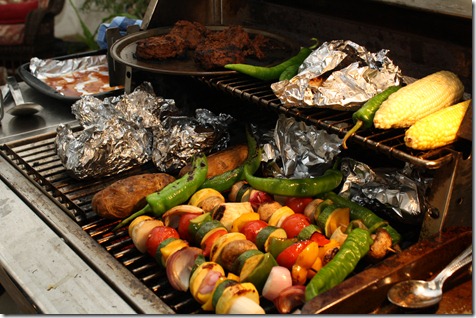 My sister in law made the most amazing potato salad, which I'm going to try to duplicate when I get home, as well as tabbouleh, roasted veggies, and salad.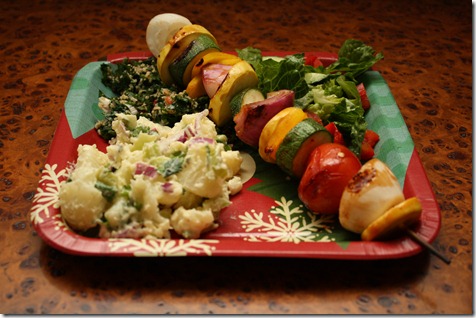 The leftover kebobs made a perfect side dish this morning!  We had veggies, scrambled eggs, naan, and watermelon.  Kind of random.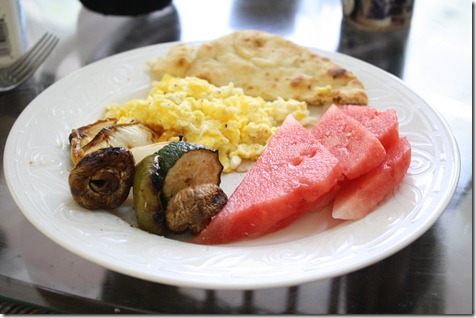 The car is packed, and it's time to go back to North Carolina.  When are we going to invent that teleportation device?