Every meal at my in-laws' in a huge production – and we like it that way! Breakfast is an all-morning affair, lunch stretches through the afternoon, and dinner takes hours to prepare and enjoy.
I was put on lunch duty and decided to buck the 'spend hours in the kitchen' tradition by whipping up these easy burritos.  I'll put my hours in for dinner. 🙂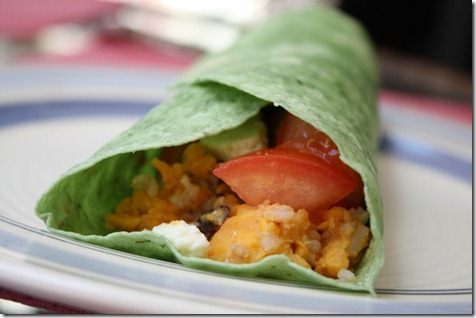 A few family members gave this dish a sideways glance when I placed it on the table, but one bite and they were sold!  Spicy, creamy, and sweet, this burrito is a perfect combination of flavors.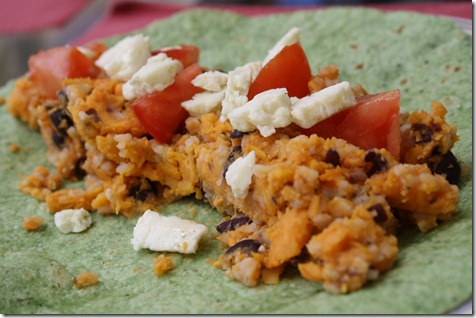 Sweet Potato and Black Bean Burritos
Ingredients (for five servings):
2 large sweet potatoes, chopped
1 can black beans, rinsed and drained
2 cups brown rice, cooked
1/2 can canned tomatoes
Juice of three lemons
Salt
1/2 tablespoon red pepper flakes
1 cup Gorgonzola cheese
Three vine-ripe tomatoes
Five tortilla (my mother-in-law had spinach tortillas)
Directions:
Bring a large pot of water to boil.  Add chopped sweet potatoes and boil until soft.
Meantime, combine drained black beans, brown rice, canned tomatoes, lemon juice, salt, and ground red pepper flakes.
Combine sweet potatoes to rice and bean mix and thoroughly mash.
Scoop 1/5 of mixture into center of wrap, top with cheese and tomato, and roll.
Serve with hot sauce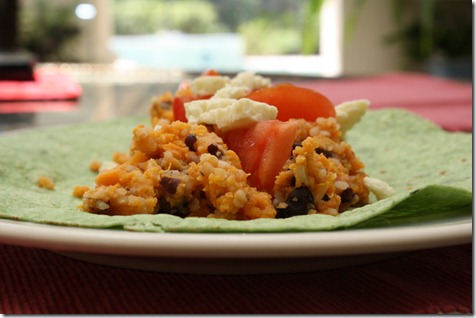 After eating, we went on a bike ride along the intracoastal – beautiful!  This is my favorite nature spot in the entire world, and I'm sure it's easy to see why!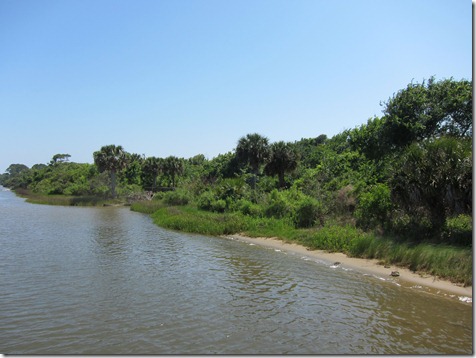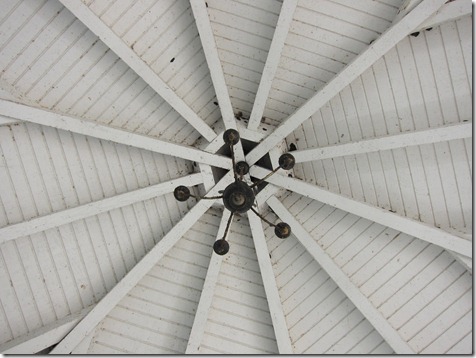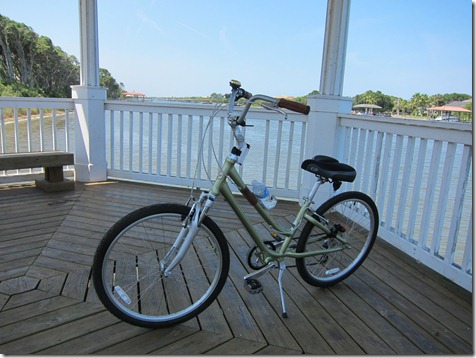 You can take the girl out of Florida, but you can't take the Florida out of the girl!