Whew!  We're back in North Carolina – it feels like everyone in the world was traveling on I-95 today, too.  The rest stops were all so crazy. 
We did a very poor job of planning meals out before we left my in-laws, so we were stuck with two lunch choices:  Subway (again) or the gas station.  I opted for the gas station because, honestly, if I have to eat one more sub with raw veggies and cheese slices, I will die.  Melodramatic, I know.  But also true.  😉
So, gas station it was!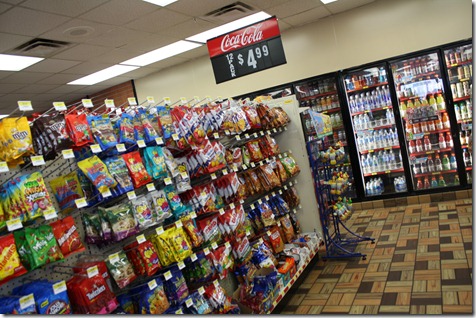 Here's lunch – kind of random, but pretty decent.  A serving of dairy, fruit, veggies, and whole grains!  Just all in bottle and bag form. 🙂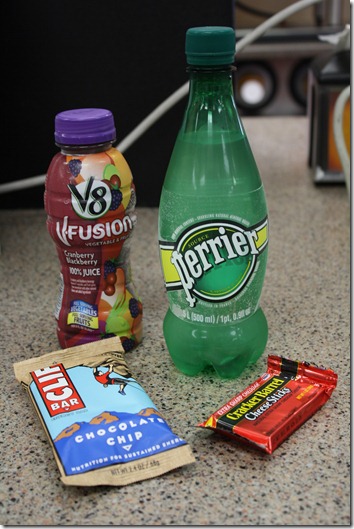 I was pleasantly surprised with that V8 Fusion – it tasted like fruit juice but the first ingredients were veggies from concentrate.  I also munched on a Clif bar and a Cracker Barrel cheese stick.
A banana later on: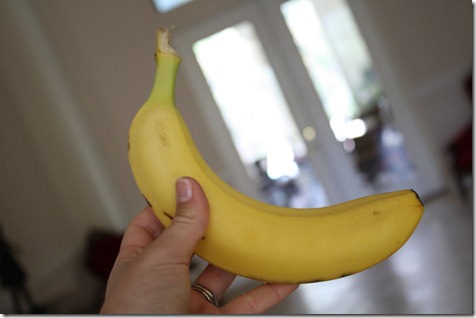 And, somewhere in South Carolina, I spotted a Dairy Queen billboard and forced the entire family to take an unscheduled pee break so I could get a Blizzard.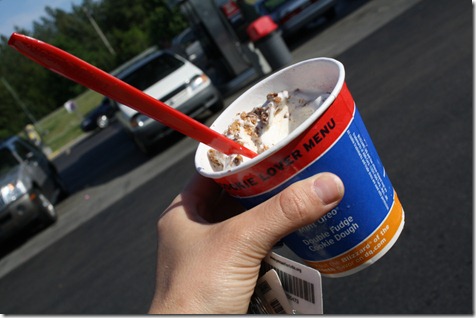 Now, I'm in the backseat with the pups.  I am so sick of traveling… but we're so close.  Soooo close.
A dinner filled with lots of fresh veggies is calling my name!  Oh – and a new book.  I've got grand plans to start Running On Empty, a biography about a 57-year old ultramarathoner. 
Hope you have an excellent night, too!