Last night (in bed by 9:45, thankyouverymuch), I was in bed, staring at the ceiling, when this delicious recipe came to me: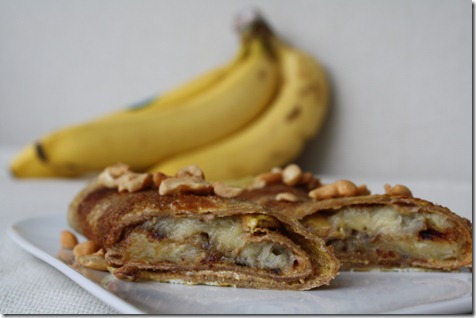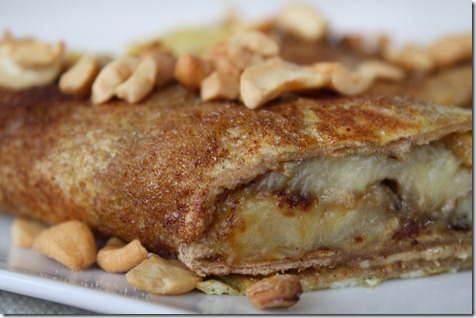 You MUST make this breakfast recipe, stat.  It's along the very epic lines of Pancake Truffles or Cornbread Quiche.  Unique, tasty, and actually healthy (you can reduce the sugar, if you want, but I really think it added to it).
I present… the Breakfast Roll-Up.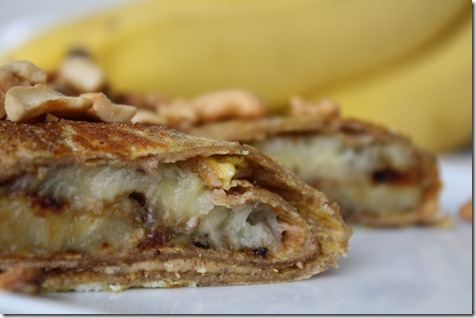 What is a Breakfast Roll-Up, you may be asking?  Well, it's a grilled French Toast-style tortilla sprinkled with sugar and cinnamon and stuffed with a gooey, ooey grilled banana.  Oh, heaven.
Ingredients (for 1 serving):
1 banana
1 whole wheat tortilla
1 egg
Dash of vanilla extract
1 tablespoon sugar or brown sugar
1/2 tablespoon cinnamon
1 tablespoon almond butter or other nut butter
Nuts for topping (I used cashew)
Directions:
Heat a small, greased non-stick wok or pan on medium high.  Place a banana (sliced lengthwise) in the center.  The key to grilling a banana successfully is to not move it except to flip it, FYI!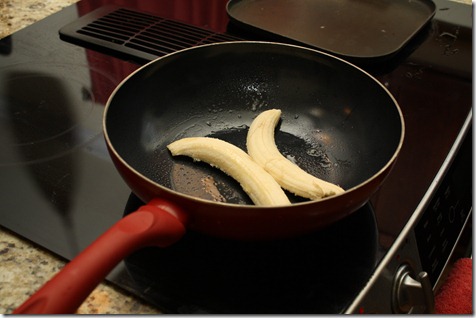 Heat a non-stick greased pan on medium high.  In a small bowl, beat egg and vanilla.  Using a fork to spread the mix, soak as much of the egg mix into the tortilla as you can.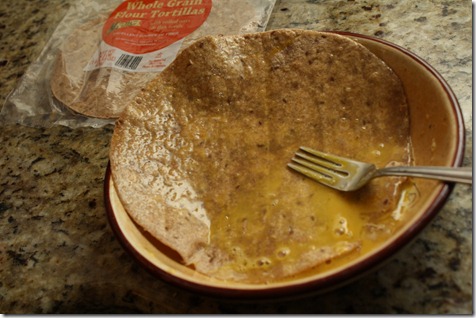 Place tortilla on greased pan and pour remaining egg mix over the top. 
Combine sugar and cinnamon and pour into top of tortilla.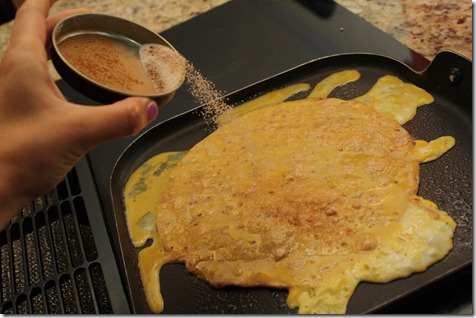 Use a spatula to fold in any egg mix that might've crept off the tortilla (what's currently facing up is going to be the inside of the wrap).
Once the bottom has browned, carefully flip the tortilla and cook for several minutes.
Flip again before transferring to a plate.
On one end, smear the almond butter.  On the other, place the grilled bananas.  Use the How to Roll a Wrap Method to tuck the first end under the grilled banana and use the almond butter as a seal.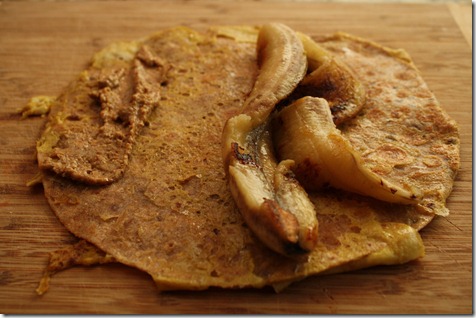 Plate, top with nuts, and enjoy.
This breakfast almost reminded me of a churro, which is a fried Spanish cinnamon-sugar breakfast pastry. 
(source)
See the resemblance?  I swear I tasted it!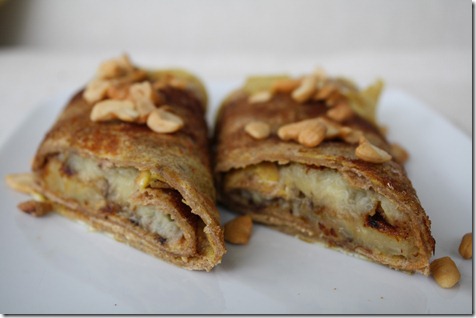 Well, that meal certainly puts my morning off to a great start.  🙂