TWSS!  No really, that's what I did say at the end of our epic road trip from Charlotte to Gainesville, Florida to Palm Coast, Florida.  All combined, we covered about 550 miles.  It was all worth it though because I got to have dinner with my grandpa.  He's nearly 94 now!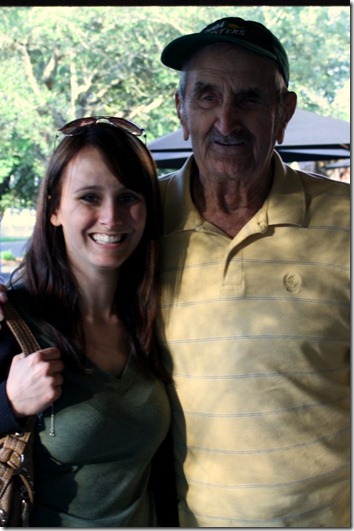 Grandpa back in the day – hottie!  He's on the right.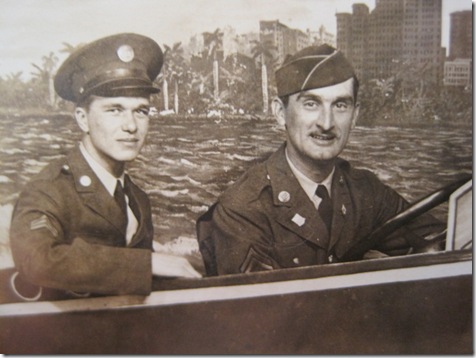 We ate a restaurant called TooJay's, which is a deli with really nice vegetarian options. I got the Greek platter, which was basically hummus, pitas, and fresh fruit and veggies.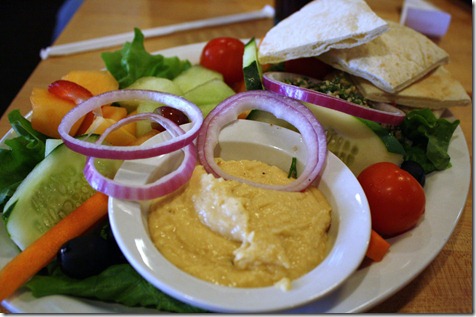 It was a good meal but I had to eat within sight of this, so I lost my appetite. ;)  It's all about the U, baby.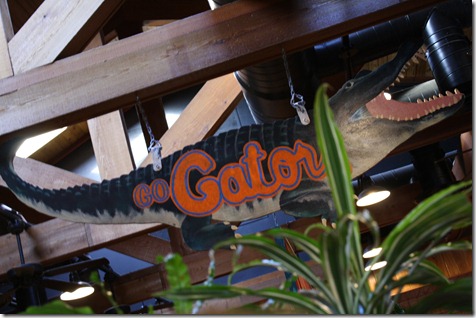 Dessert was two mini black and white cookies (the waitress asked if I wanted blue and orange Gator cookies and I gagged a little bit).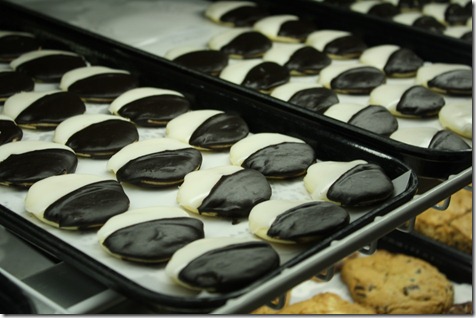 Feel free to talk college football smack in the comments section if you disagree with my feelings about UF!  ;)  I can dish it and take it, too!
We drove two hours and ended up at my in-laws' house in Palm Coast.  I ate a slice of Domino's cheese pizza, sat in their hot tub, and collapsed in bed.
Well, by "bed," I mean this insanely uncomfortable air mattress.  My birthday is in three days, and this stupid air mattress really drove home the fact that my back is no longer the back of a mid-20er.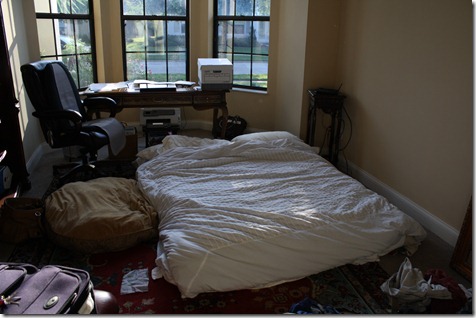 Luckily, I have this chair to sleep in all…day… long.  :)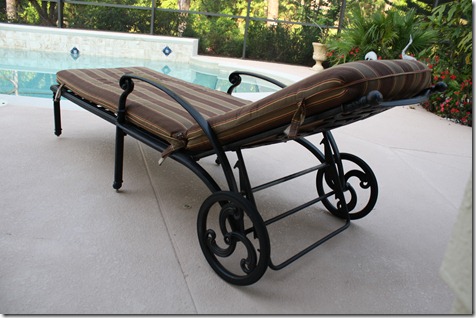 Breakfast was a big bowl of:
Shredded wheat
Almonds
Strawberries
Almond mix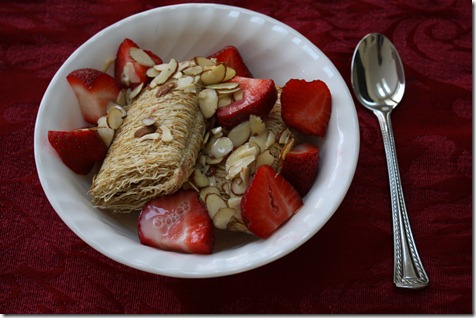 That chair is calling my name… Time to catch some ZZZs!
PS – The winner of the reader appreciation giveaway is Jessica Taboada!