Oh, love! I love love.  Head over to Nicole's blog to wish her and Isaac a very Happy Engagement!  He surprised her by proposing this morning.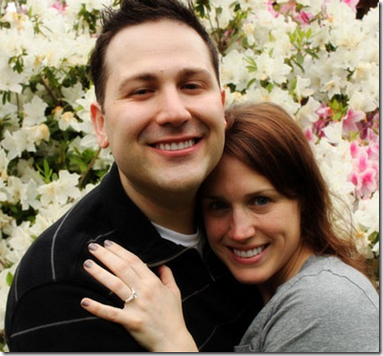 They stopped by my house afterwards to show off the ring.  I took a few 'just engaged' shots and posed them like Wills and Kate.  Posh and fabulous!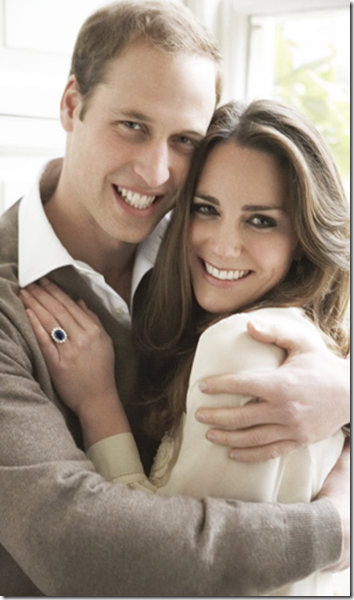 Yes, I WILL be watching the Royal Wedding.  I'm totally on that bandwagon.
The Husband and I were in on Nicole and Isaac's proposal, too, which was SO exciting.  My duty was to get her out of her house – we went to 6:30 AM hot yoga – so he could decorate her bedroom with roses and balloons and surprise her.  When she dropped me by off at my house, I giggled hysterically because I knew what was going to happen to her in just a few minutes!  :)  He is a great man so I am very happy for her.
Rarely do I get to go to yoga AND be in on an engagement before 7:30 AM!
Post-yoga and proposal excitement was some coffee: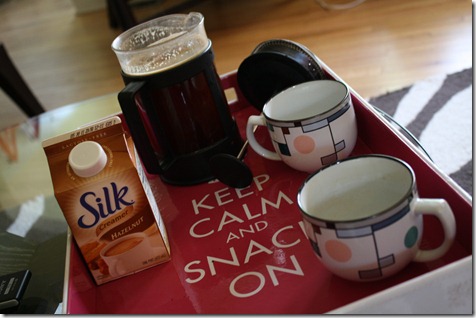 That Silk Hazelnut creamer is excellent, by the way!
And oatmeal: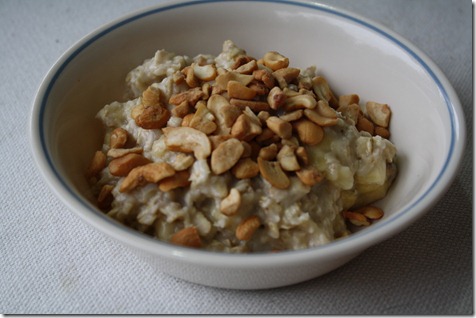 In the mix:
1/2 cup oats
1 sliced banana
1/2 cup almond milk
1/2 cup water
Salted cashews
I am currently in the backseat of my car.  The Husband, my Dad, and I are driving to Florida for an epic whirlwind of family time with my Grandpa and the Husband's family.
Seat buddies!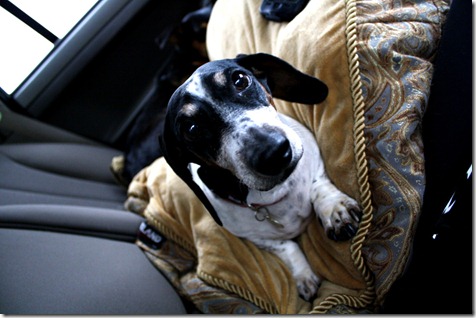 I brought a little salad to snack on: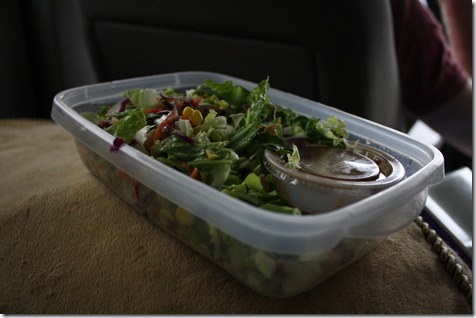 I rounded out lunch with a veggie sub with cheddar cheese and a bag of chips from Subway – a vegetarian's best friend on car trips. 🙂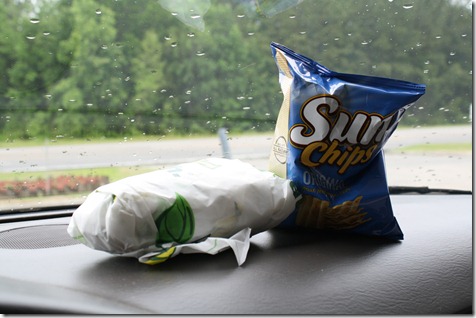 Back to the road we go!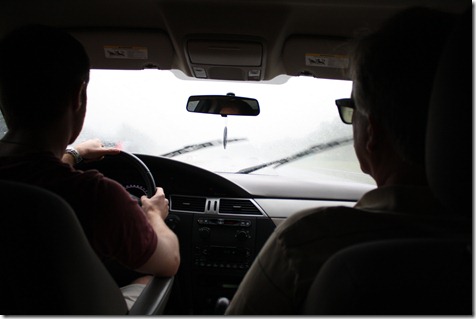 Hope the weather improves soon.
Anyone else ever been in on a wonderful proposal?  Or executed a crazily romantic proposed themselves?!