Thank goodness for running hats – I'm not sure if I would've survived today's 12 miler.  It POURED the ENTIRE time (literally).  That's 1:58:35 of being soaked to the bone.  🙂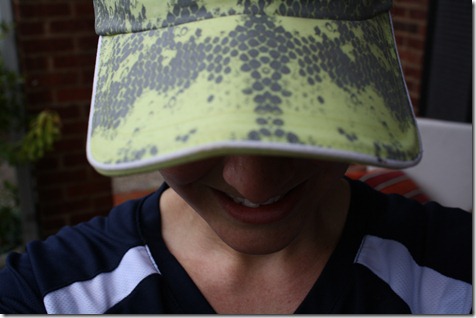 However, the rain wasn't so bad.  It was a good distraction, and the miles just seemed to fly by.  I'm getting hopeful that I'll be able to set a PR (under 1:58 for the Half) in my two upcoming Half Marathons on May 26 and April 2.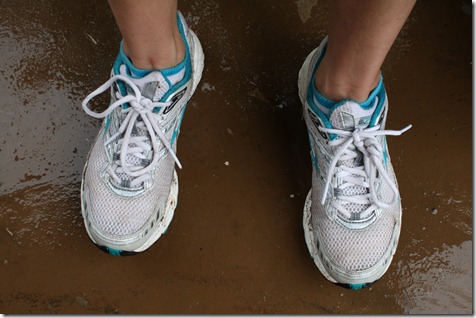 Post-run lunch was two Bagel Thins with egg and sprouts, a sliced orange, and Brussel sprouts.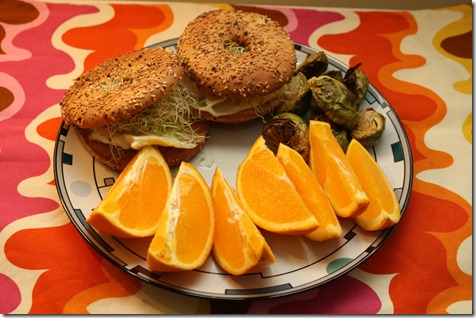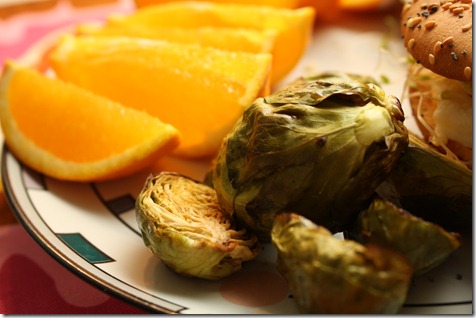 It usually takes a while for my post-long run hunger to kick in fully, but I'm about to make a protein shake because I know how important it is to get calories in ASAP. 
So, on my run, I was thinking about race shirts.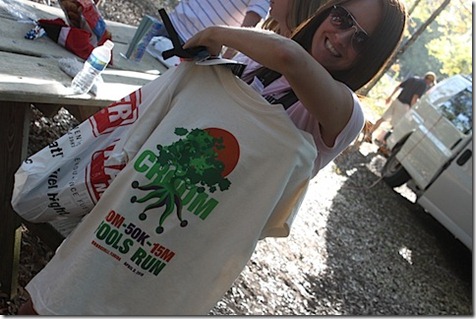 At most races, you get a free shirt as part of your entry fee.  Now, the really sweet races will give you a technical tee (sweat-wicking), not just a plain cotton tee.    I love race shirts, although they do really start to build up once you've done 32+ races.
People are very superstitious about race shirts, and (in my opinion), rightfully so.  I don't think you should EVER wear a race shirt before or during the race.  The only time I did this was during the OUC Half Marathon (I didn't have any long-sleeve tech tees and it was freezing), and it made me feel all weird the entire race.  Like I was jinxing myself!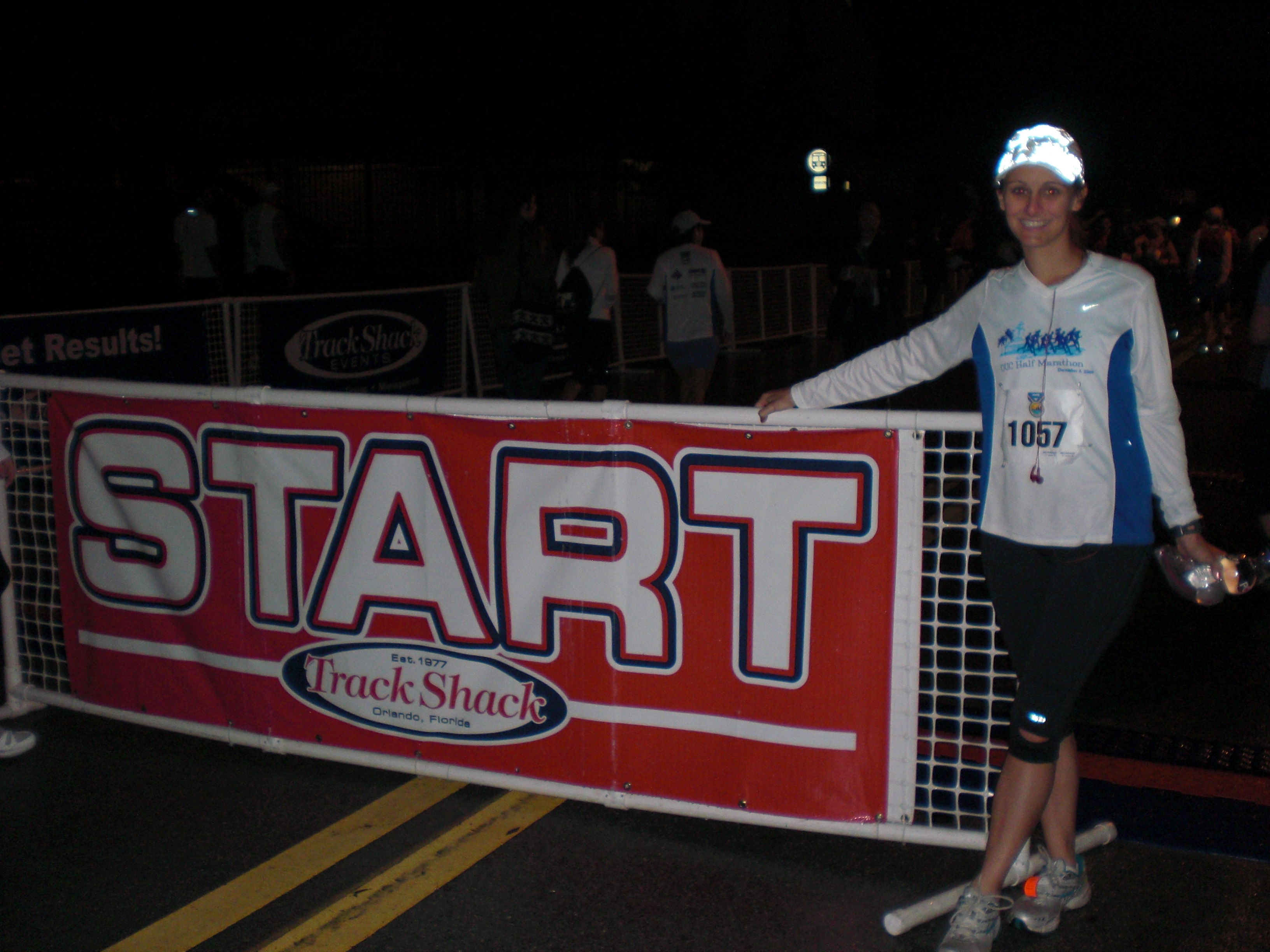 I feel like wearing the race shirt during the race is asking to twist your ankle or get runner's trots and be forced to drop out. 
I was recently reading Runner's World and they said that you can wear OTHER race shirts to races, but you should never wear a race shirt that is more than one race distance above the current race.  So, if you're running a 5K, don't wear an Ironman shirt or you look like a bragging douchebag.  I don't really agree with the one-race-up-rule.  Did they just come up with that for the article or is this a legit rule I don't know about?
I think race shirts are cool to wear to other races because it starts conversation with other participants!  I love wearing my Disney Marathon shirt because people always come up to me and say, "I ran Disney too! But in 1995" and then we have an awesome conversation.
Oh, and if you don't want to wear your race shirts, you can always turn them into a quilt, like Meghann did! :)  But you also need mad sewing skills.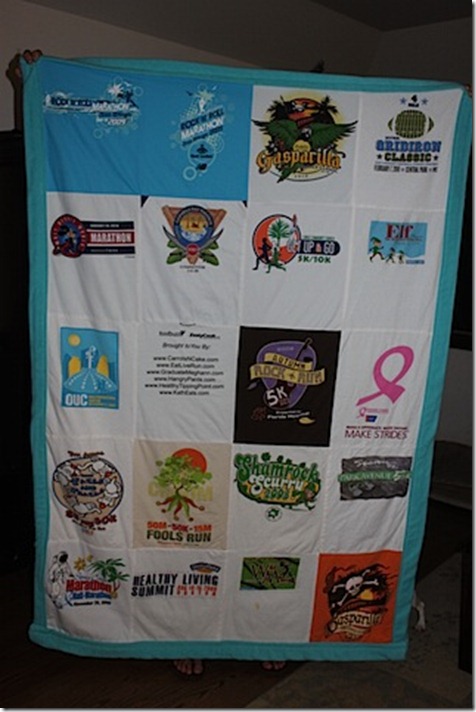 So – what do you think?
Do you wear the race shirt on the day of the race? Or are you supersitious like me and wait to finish before pulling it on?
Do you think the one-race-up rule is a good rule or is Runner's World taking things too seriously?