I need to sing my food processor's praises.  A food processor makes healthy eating so much easier!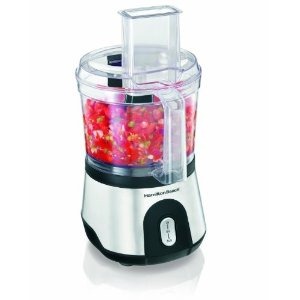 My mother-in-law gave me this food processor at Christmas, and I've been amazed at how versatile and handy it is.   We owned a large, heavy processor before but it broke earlier this year.  This processor is light (it uses suction cups to stay on the counter during blending) and comes with an attachment blade for finely chopping veggies.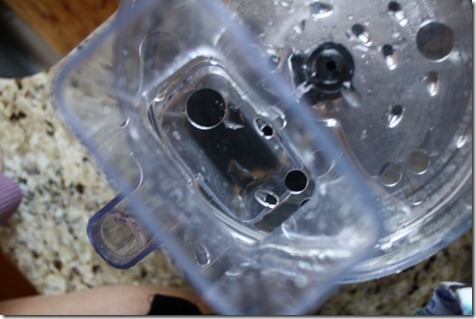 (Fun fact: My leg is in that picture because I actually stood on my countertop for the shot…)
I love the food processor because it helps me prepare veggies SO MUCH FASTER than if I hand-chopped everything (snooze).  For example, my processor chopped up the carrots in my lunch salad in seconds!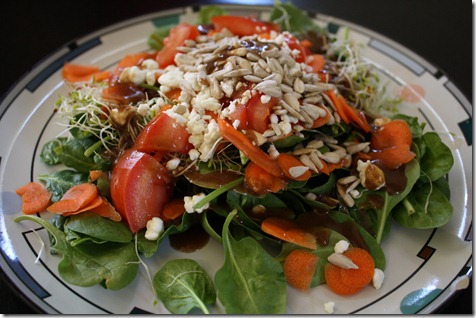 I also use the processor to made homemade hummus and Roasted Carrot and Kale. 
Who else has love for their food processor?  Holla for the processor!
As mentioned, lunch was a delicious salad of spinach, goat cheese, sunflower seeds, carrots, tomatoes, and balsamic.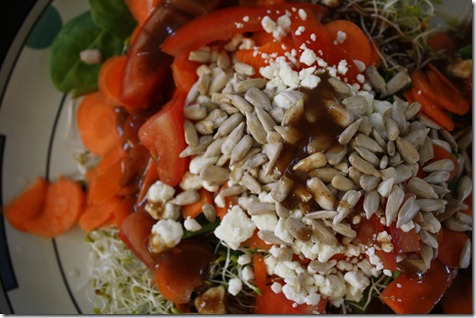 Plus a Chobani:
And breakfast was the infamous and always delicious Grilled Banana Sandwich with syrup.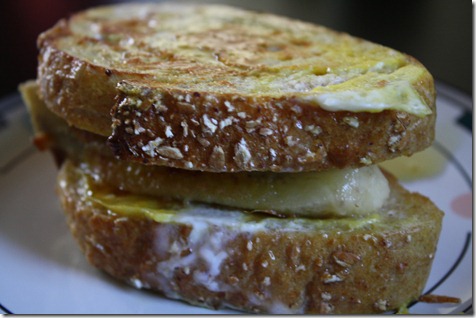 Off I go!
What's your favorite kitchen appliance?
PS – PLEASE head over to Katie's blog and bid on my Sunflower Butter Bars kit.  It's for an amazing cause, and you'll get a cute package with the wet and dry ingredients to make those amazing homemade granola bars that I've been munching on non-stop.  It would make a great gift – to yourself or a friend. 🙂