I thought I'd compile a list of my favorite websites for runners.  Each one provides runners with a totally unique and special service.  Enjoy! 
Active.com:  Anyone and everyone who's active (not just a runner) should check out Active for tons of resources about training and staying healthy.  The website is full of great articles with helpful information.  However, Active is best for finding local races.  Their sister site, ActiveGiving.com, is a great way to fundraise for a charity while completing a race.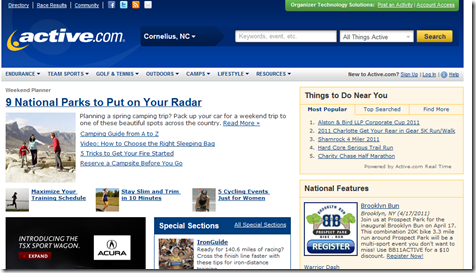 Racevine.com:  Want to know all the details about a race before you sign up?  Then check out Racevine.com!  With real reviews from other athletes on races and triathlons all over the country, Racevine.com is a great way to figure out whether a course is hilly, how big the crowds are, where the best water stations will be situated, and other insider tips.  You can also post your own race reviews (I usually just copy and paste my race recaps to Racevine.com so other people can easily find out more about those events).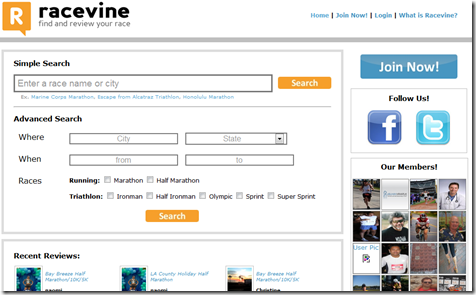 DailyMile.com:  I just joined Daily Mile – friend me!  DailyMile is a fun site where you can track your training, share it with friends, and help motivate others through wall posts and updates.  Friends can suggest running routes, and there's also an event section.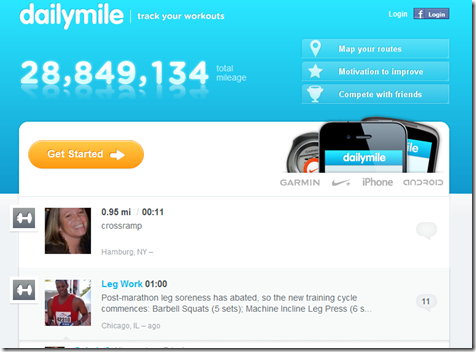 The thing I liked the most about DailyMile was how easy it was to sign up (three questions) and link the site to my Twitter and Facebook accounts so I could find my friends.   Also, who doesn't love bar graphs of their running data?!  Bar graphs rule.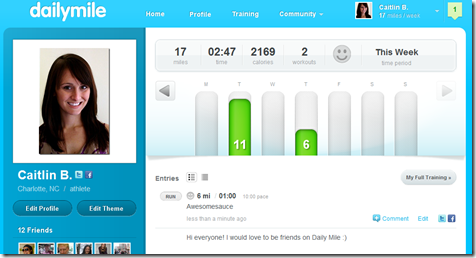 Your Local Running Store:  If you live in a larger city, google "Running Store + [City Name]" to find the website for your local running store.  Charlotte's Run for Your Life and Orlando's Track Shack (where I lived until last June – well, Orlando, not Track Shack) both have extensive running websites with tons of resources for local events.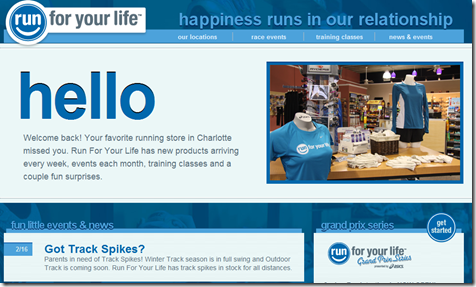 RunnersWorld.com:  RunnersWorld is a truly great website.  They have a killer injury prevention section, great forums, cool blogs, and tons of information about training.  As a matter of fact, whenever I have a running question, I Google "RunnersWorld + [Question]."  It's that good!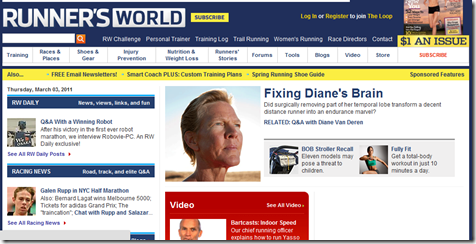 MapMyRun.com:  I don't use MapMyRun because I have a Garmin 305 GPS watch, but MapMyRun is a great way to figure out how far you're running and details about the best routes in your area.  Their Map My Route feature is really easy to use and very accurate.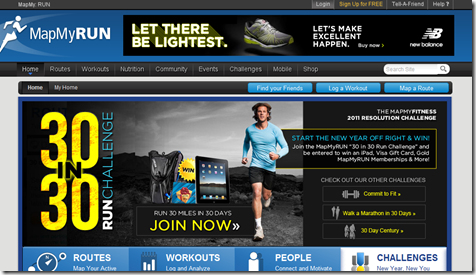 CoolRunning.com:  CoolRunning, like RunnersWorld, is a great general resource website for runners.  The crown jewel of CoolRunnings is easily the Couch to 5K program, which is probably the most widely recommended 5K program for beginners.  This program will take anyone to a 5K (3.1 miles) distance in just 9 weeks – so what are you waiting for?!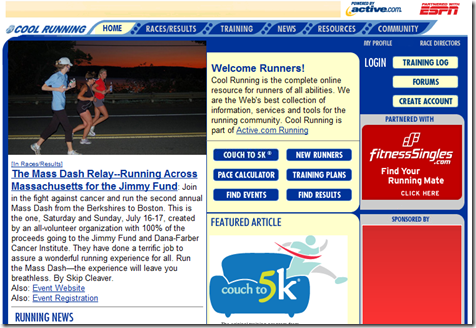 Athlinks.com:  A reader reminded me of Athlinks yesterday!  It's a pretty cool site that compiles race data from events all over the country and organizes them by name and age.  You can search for anyone and see how they're doing with their training.  Frenemy and ex-boyfriend stalking may now commence.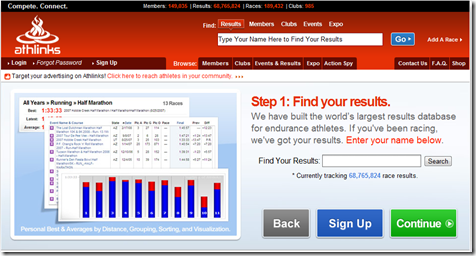 Do you use any of these websites?  What are you favorite websites for running or other sports?