This morning, I ran two miles to see if my quad felt 100% ready to run the DC National Half Marathon tomorrow.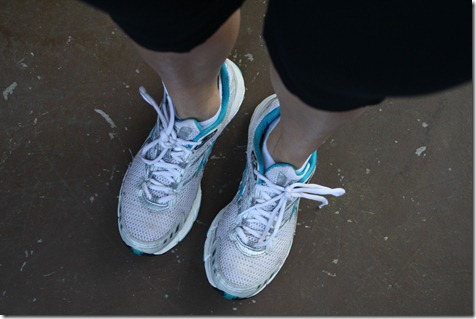 Survey says…
No.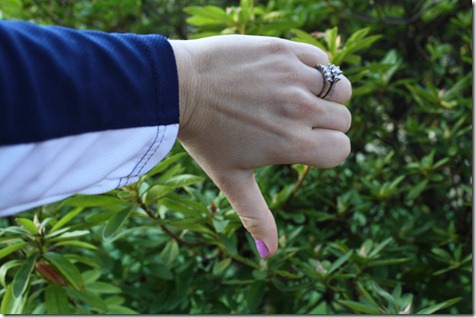 Drats!  I was so hoping that I would be ready, even though my massage therapist said there was only a 20% chance.  However, around Mile 1.0, my knee/leg started that familiar dull ache, so I slowed to a walk and swore I wouldn't do the National Half.  I'm sad, but dropping out of a race is not the end of the world.
That doesn't mean it's not disappointing, of course!  Having to drop out of a race I paid nearly $100 for and am driving 6 hours to (I'm still going to DC) isn't the best thing in the world.  But I will never sacrifice my body for one race.  I've done 32 races – I'm sure there will be many more in my future…
Like the Half Marathon next weekend in NYC!!! :)  I WILL be doing that race even if I walk the whole thing. 
Here's my post on how to tell the difference between injury-pain and oh-my-goodness-I'm-kicking-butt-pain: Is This Pain Normal? 
Post-miserable run breakfast: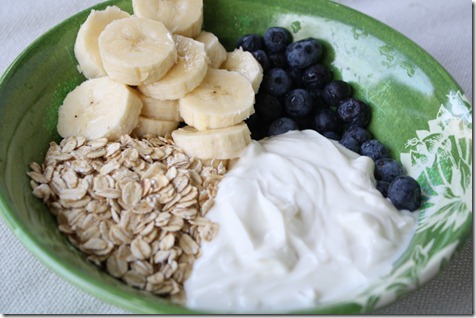 Greek yogurt, raw oats, banana, blueberries.
Time to hit the road.  DC, here we come!