If you're running the National Half Marathon in Washington DC tomorrow – look for me on the sidelines with this sign!  🙂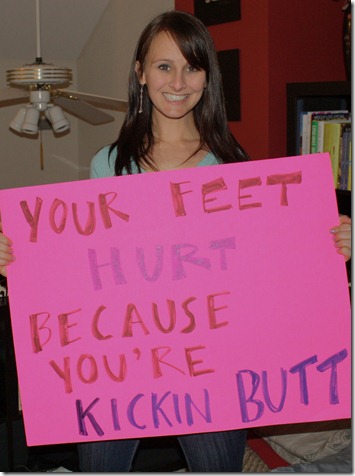 So, yes – Nicole and I arrived in DC this afternoon.  It was a long drive (6+hours), but it was actually loads of fun.
We rented a trashy romance book on tape from Cracker Barrel, which made the miles fly by.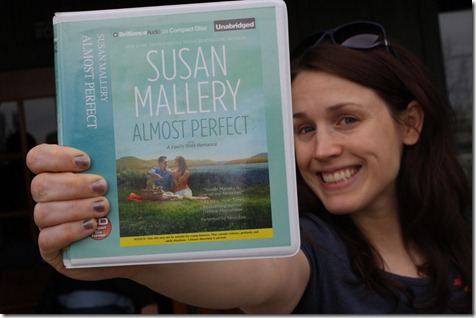 And we made a pit stop at Whole Foods for lunch. 
I got a combination of bok choy, squash, sweet potatoes, tofu, and a feta quinoa mix.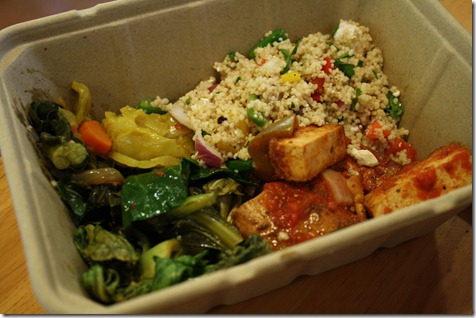 And a ginger cookies to go:
Around 4:30, we rolled into DC and headed to Emily's house so we could all head to the expo.  It was in the DC Armory, and the traffic + security was crazy.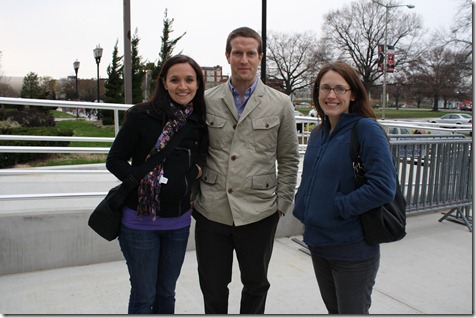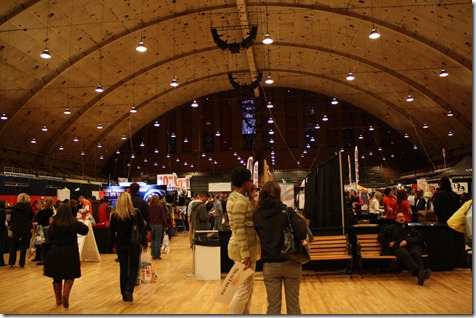 I'm not running the Half Marathon tomorrow (due to injury), and I must admit that picking up my race packet made me a little sad.  Especially when I saw my bib.  I registered months ago and totally forgot that I had signed up as CaitlinHTP.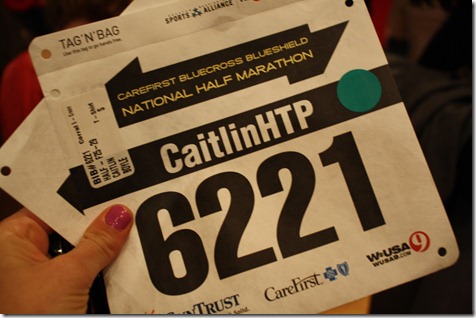 Being at the expo was fun, though.  We tried out a few protein bars, sipped some tea, and ate some macaroni and cheese samples.  Gotta love expos!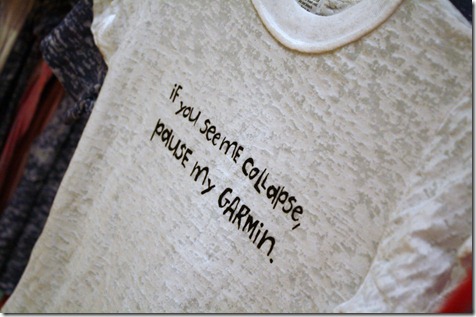 And then we met up with my beloved Megan, and we all headed to dinner!
The runners opted for pasta, but I filled up on salad, pizza, and wine.  :)  I had three slices of cheese.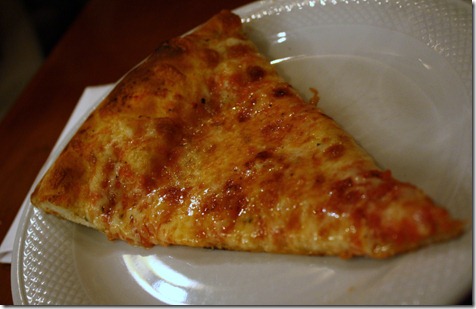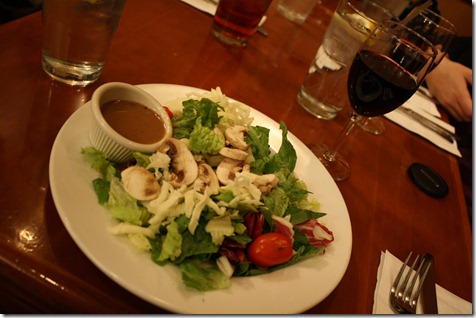 We have an EARLY wake-up call – 5:00 AM.  Even though I'm not running, I definitely need my rest… So farewell, friends!  See you after the race.