One of my favorite things to do is run in the rain.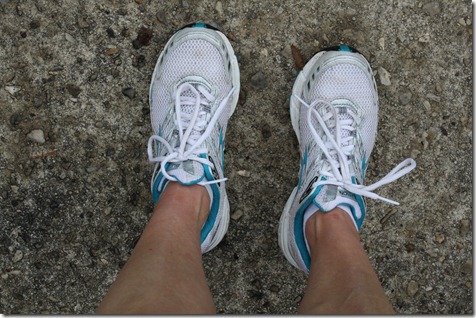 A dry-fit hat is key (here's my other rain runnin' tips)!  I think running in the rain is quite lovely, though, because you stay cool and comfy.  And the streets are always extra quiet when it rains on the weekends.  🙂
Prior the run (+ about 45 minutes of digestion), I had a big bowl of banana oatmeal with almonds  and chia seeds.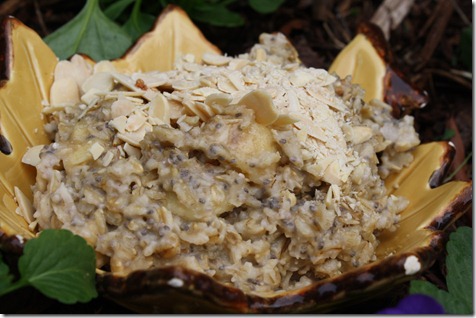 And then I was off!   Bye, James!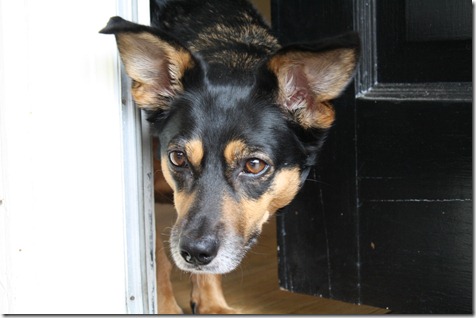 I did 3.0 miles but completely walk/run style.  I would run for about 5 minutes and walk for 2.  It was nice!  And very relaxing.
It might be the beginning of March, but April showers are definitely here in Charlotte… I loved the rain this morning.  Warm and cozy.  This is our first year in Charlotte, and Spring is wonderful so far!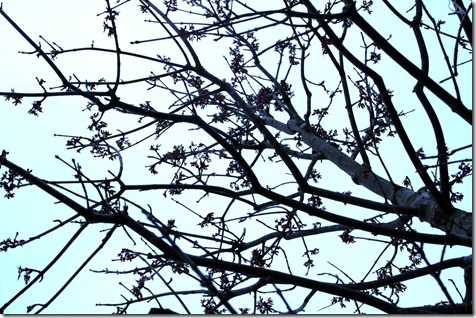 Running was also fun because I was jamming to three new songs by my favorite divas:
The New Britney Song
The new J Lo Song
The new Lady Gaga Song
Although I've got mad love for Britney (her new song is awesomesauce), I think the Jennifer Lopez song is the best!  She premiered it during American Idol this week (which I'm loving so far, even without Simon), and it's so catchy.  Plus, she's got Pitbull, and anything he touches becomes a mega-hit. But… Lady Gaga's song has an emotionally powerful message, PLUS it's catchy.  I can't choose!!!! They are all good. 
They are all battling it out for #1 on iTunes: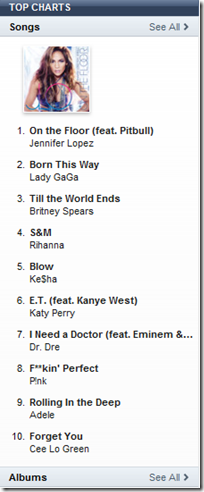 Do you follow the pop charts or not?  What diva are you rooting for?  ANd if not pop, what do you run to?