My mother-in-law managed to turn my spirits around today by cooking dinner for the family – she made vegetarian Shepherd's Pie (a yummy combo of faux meat crumbles, veggies, and mashed potatoes) and steamed cabbage, peas, and gravy.  Any night that I am not in charge of dinner is a good night by my standards.  🙂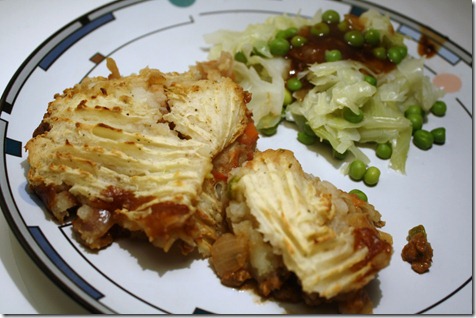 Oh, and I had two pieces of buttahed toast but I forgot to photograph!
Perhaps even more sweetly, she also planted over twenty beautiful peonies in my back garden.  They are all blooming so brightly and look so cheerful.  It was such a nice and thoughtful surprise. 
I think about all the hard work that she must've put into gardening while I was at work – driving to the store, weeding the flower bed, planting all those flowers, and re-mulching.  I'm so thankful!  She work definitely made my day with her gesture.
Her flowers were especially sweet because I had a killer headache this afternoon.  I was light-sensitive and nauseous, which is why I didn't have an afternoon snack.  But… Flowers + coconut water chased away my headache, and now I feel fine!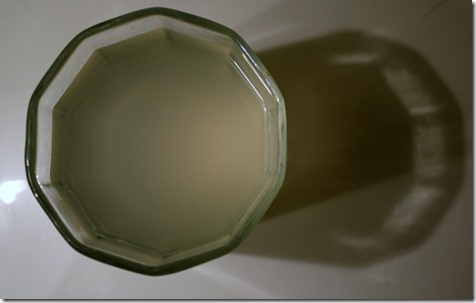 So…
Tonight, I found myself at Ben and Jerry's in my pajamas.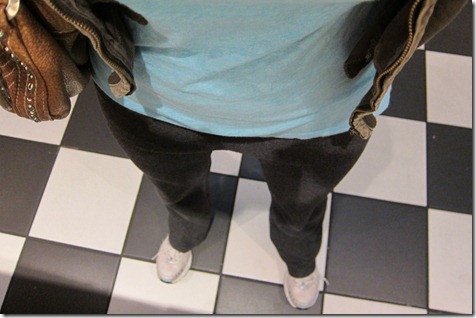 Hot.
For me and a friend: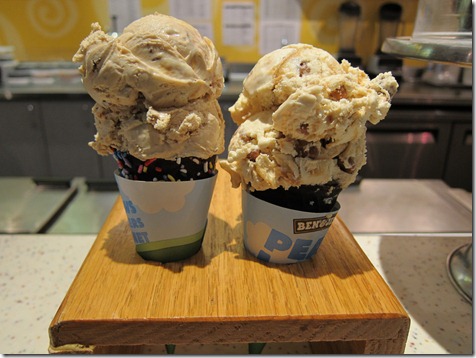 Have you tried the Clusterfluff flavor?  It's peanut butter ice cream with caramel cluster pieces, marshmallow swirls, and peanut bits.  Yeah.  Pretty awesomesauce.
We got our cones to-go and, after eating half, I put mine in a cup in the freezer.  I'll go back for the rest in a hour or so.  I like to stretch it out! Otherwise, the deliciousness is over too quickly.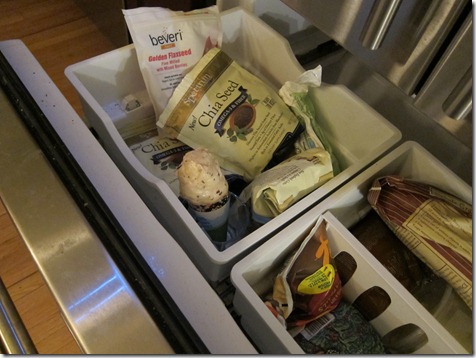 Yes… I'm pretty sure you aren't technically suppose to put chia seeds or coffee in the fridge, but we do.  Not sure why.
Did anyone else receive a random act of kindness today?  Please share! We all need a little boost every now and then. 
Edited to add:  I know of another awesome random acts of kindness today! Sweet Tater Katie's online blogger bake sale raised enough money to send her on her service trip to Nicaragua – over $1,000.  She leaves for the mission in another 10 days or so!  Thanks to everyone who bought items from the bake sale – especially Hanna for buying my granola bars. :)