James had to attend a very important meeting at Girls on the Run headquarters today.  First, he discussed fiscal reports with Jessica.  He has to write a long memo later this afternoon.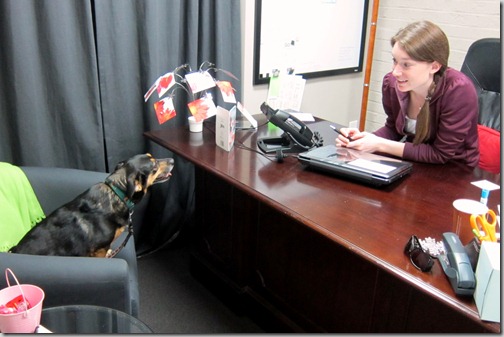 Then, he went back to his desk and spent a few hours organizing the volunteers for the upcoming 5K.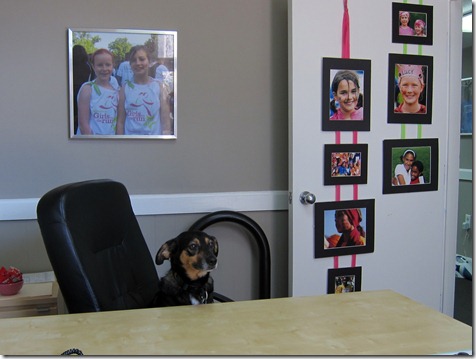 And lastly, he sat in on a two-hour long conference call.  He hates conference calls.  Like mother, like furchild!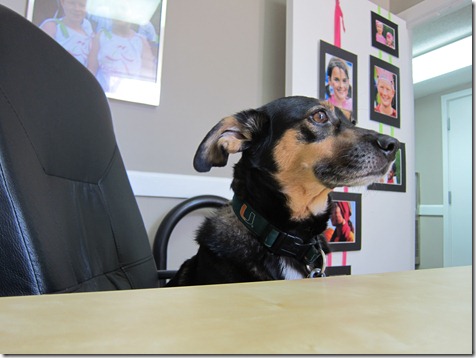 Heh.
Okay, really – I just had to return some paperwork to the GOTR office this morning, and James came along with me! GOTR is a dog-friendly office and usually James gets to hang out with other cute poochies while I chat with people.  He was the only doggie today but still had fun.  He likes belly rubs.  🙂
Lunch: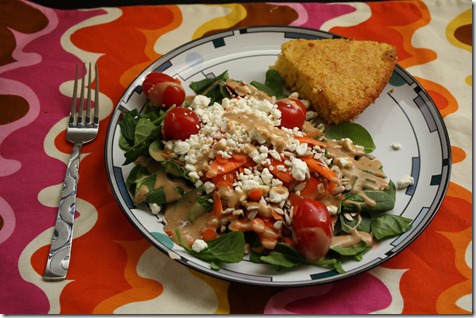 A wonderful salad:
Spinach
Goat cheese
Balsamic dressing
Sunflower seeds
Carrots
Tomatoes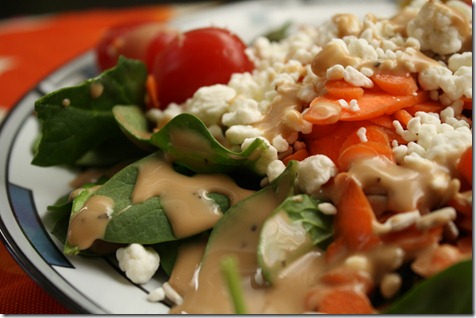 And a hunk of cornbread: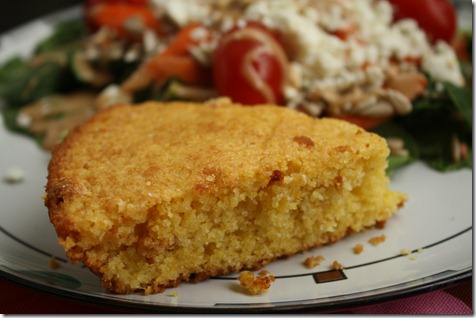 I'm really trying to implement the No Meat Athlete mentality of a 'salad and smoothie every day' as a way to maximize nutrients and ensure I eat enough greens.  As the weather warms up, I've noticed that I'm naturally craving these summer foods more and more anyway!
Is it sunny where you are?  I hope so!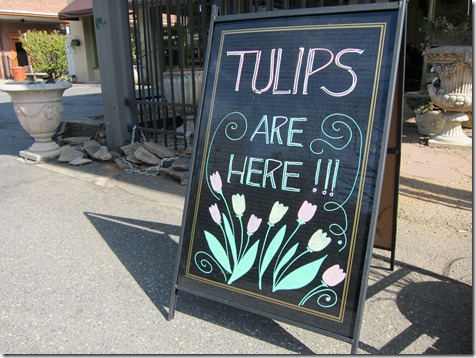 Is your office pet-friendly?  Would you bring your pet to work if you could?
Psst – This week is National Eating Disorder Awareness Week, and Operation Beautiful is a featured organization.  Please check out Operation Beautiful throughout the week for survivor stories and eating disorder tips, including How to Talk to a Friend Who May Have an Eating Disorder, and the symptoms and warning signs of Bulimia, Anorexia, and Binge Eating Disorder.