It's Moan-day again!  Do you have President's Day off? I hope so!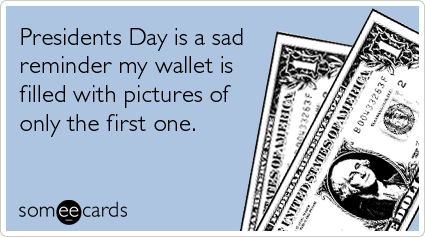 I enjoyed a slow morning, and I am going to work in the afternoon.  :)  A half day sounds pretty good right now. 
One that that makes Monday better?  A special breakfast.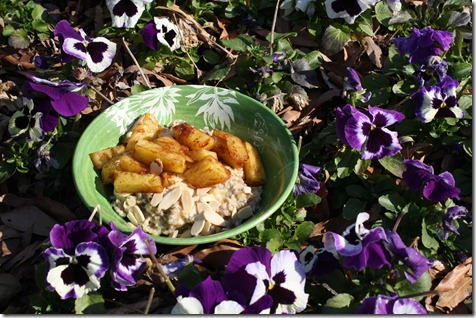 Pineapple Upside-Down Cake Oatmeal is one of my old favorites; I used to make it all the time on the blog a few years ago.  Somehow, I forgot about this yummy treat.  I'm bringing it back, though – make this ASAP!
Ingredients:
1/2 cup oatmeal
1/2 cup rice milk
1/2 cup water
1 large ripe banana
1 tablespoon chia seeds
2 tablespoons slivered almonds
Chunks of pineapple
1/4 cup water
Cinnamon
Sugar
Directions:
In a small stovetop, combine the first five ingredients and bring to a slow boil.  Cook until all the liquid is gone.
Meanwhile, in a small wok, combine pineapple, water, cinnamon, and sugar.  Cook on high until all the liquid is gone and the pineapple begins to turn golden brown.
Plate oatmeal, add almonds, and top with pineapple.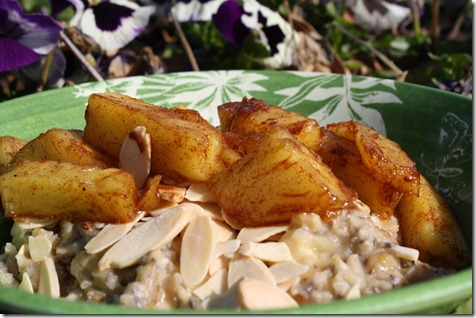 Fun with color blocks!  Clockwise from the top:  shades of pineapple, cinnamon, almonds, chia seeds, and oatmeal.  Pretty.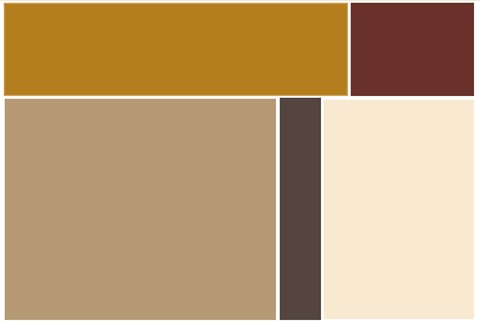 Here's a video Nicole made of Maggie on Saturday night (no dachshunds were harmed in the making of this music video):
What's your favorite 'special' breakfast?