Happy Birthday to my Dad! He turned 60 last week – a very big milestone!
To celebrate, we hung out all afternoon.  The weather here is so nice; we took James on a sunny 3.0 mile walk. 
Actually – I have a question for the runners out there.  Now, don't get me wrong – I love taking walking breaks during runs and even walked/ran my way to my one and only sub-2:00 hour half marathon.  I am a huge advocate of walking as a way to help you increase endurance and distance.  Here's the question: when I go on a 3.0 mile walk, do I count those miles towards my weekly total or do I just mark it as a cross training day?
I was wondering because I'm really trying to ramp up my distance as I move towards my March 26 Half.  I try (key word – try) to stick to the 10% increase rule, which says you shouldn't increase your total weekly distance by more than 10% each week (so if I ran 20 miles last week, this week I don't go over 22).
Part of me says that straight-up walks don't count towards overall distance for someone like me, who is mainly a runner.  But I don't want to overextend my legs.  Now, if my walk/run intervals were more like 1:1, maybe it could count.
Thoughts?
Pre-walk snack of chocolate PB and celery: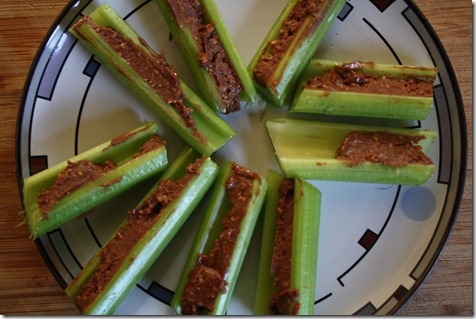 Post-walk nom nom of Wheat Chex and Vanilla Chobani: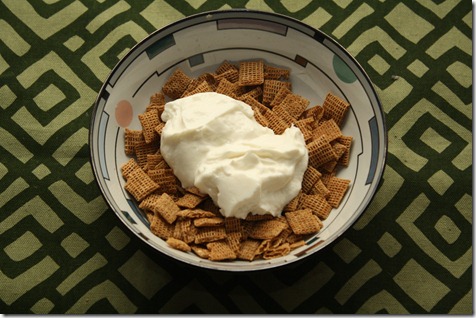 And my LAST DINNER OUT for the month of February (ohmigosh – panic attack is setting in) was Dad's birthday celebration at a Thai restaurant called Thai Taste.  I will definitely be back to Thai Taste once Eat-In Month is over!
Steamed spring rolls with the lightest, crunchiest veggies on the inside: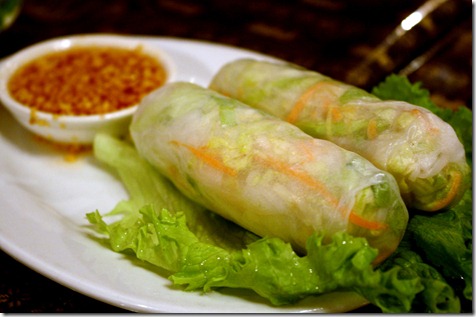 For my entree, I got the cashew tofu and fluffy white rice.  SO delicious.  The veggies were crisp and fresh; the flavors were subtle and classic.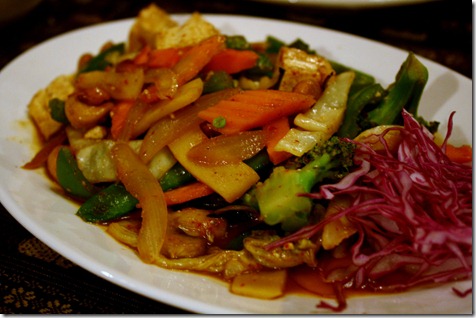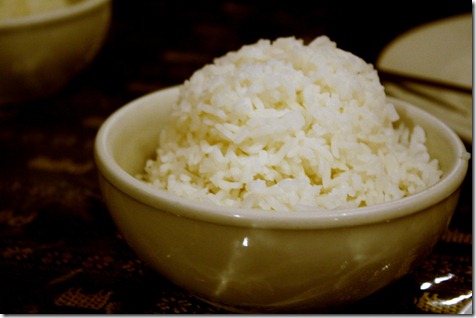 I'm turning in early.  Lately, I've noticed that my body is seriously affected by lack of sleep or lack of veggies (I think this is due to stress), so I'm trying to make an effort to do all the healthy things I know I need.  🙂