Last night on the plane, I read No Meat Athlete's Marathon Roadmap:  The Vegetarian Guide to Conquering Your First 26.2.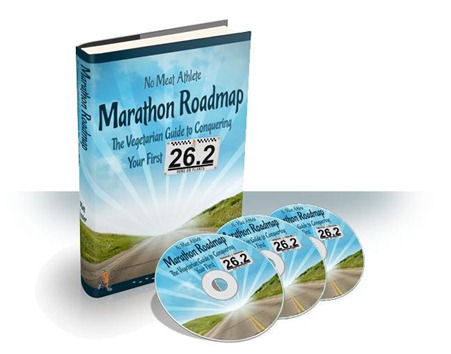 (FYI – If you're a vegetarian or vegan OR you just really love endurance sports, you should DEFINITELY be reading No Meat Athlete's blog.  He's an ultra marathoner who's qualified for Boston… despite his first marathon being closer to 5:00 – the same as my first time!)
I was SO impressed with Matt's e-book, which you can buy here (disclosure:  I loved the book so much I signed up for the affiliate program).  The book answered every single question that I had as a first-time marathoner (I've ran two – Disney and Spinx), including how to train, what do if I'm injured, how to recover, what to pack if I'm traveling for a race, how to pace myself, and (perhaps most importantly) what to eat as a vegetarian.  The book doesn't assume you're already vegetarian and includes a section on how to best go veg.  Pretty cool!
The e-book is insanely readable and realistic, and – dare I say it? – the best e-book I've ever read (and I've read a lot of e-books!).  Plus, I've never seen anything like it – a complete guide to running a marathon for vegetarians and vegans.  It was so thorough and complete.  I don't think I would've had a single question if I had read this book before my first marathon.
Matt says I should be drinking a smoothie (and eating a huge salad) every day, so I had one for breakfast. 🙂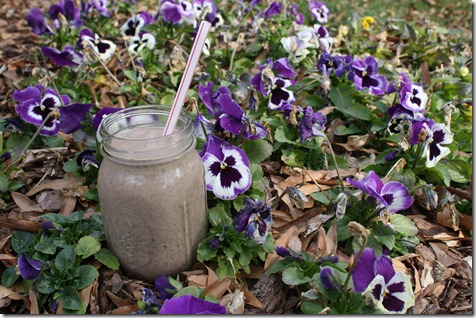 In the blender:
3 tablespoons protein powder
1 tablespoon sunflower butter
1 banana
1 cup almond milk
1 tablespoon chia seeds
1/2 cup frozen strawberries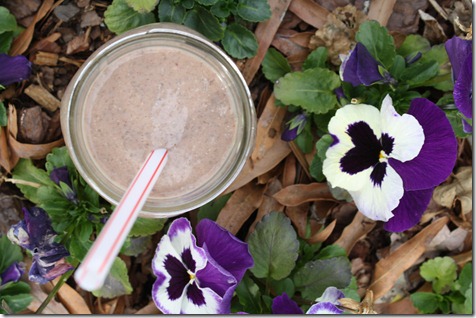 Perfection in a glass.  Normally, smoothies don't fill me up, but all the calorie-dense ingredients really hit the spot.
Cinderella Ate My Daughter Follow-Up
For those parents or parents-to-be (or people who just find this sort of stuff interesting, like me!), Kara wrote a post about her beef with the Disney Princesses.  I think this topic is really interesting, especially after reading Cinderella Ate My Daughter, and I'm sure Kara would love you all to weigh in!  Also, a reader named Emmelie passed on this NPR podcast about the subject.