The original Perfect Baked Tofu recipe is definitely one of my favorites.  This recipe, while NOT perfect, is still pretty good.  :)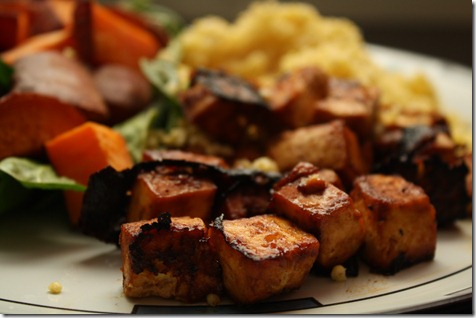 All you need for this Runner-Up Marinade is BBQ sauce, soy sauce, and yellow mustard.  Part of why it's so good is that this recipe is incredibly simple.  🙂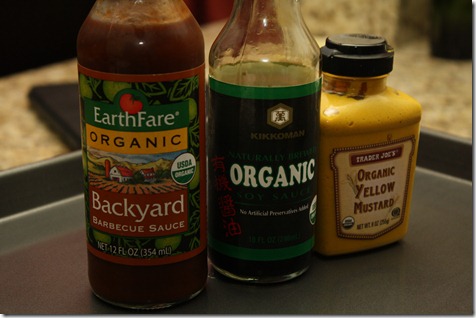 You also need a square of extra firm tofu, of course.  Before anything else, you need to drain the tofu. 
Thus… Step #1:  Cut into one-inch cubes.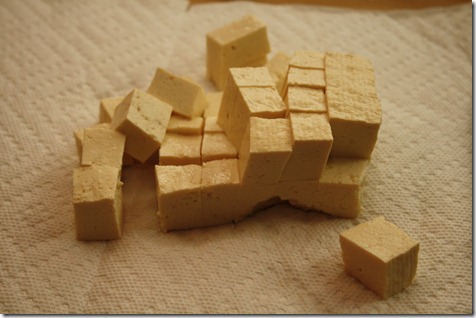 Step #2:  Wrap in several paper towels and squeeze gently.  
Step #3:  Repeat Step #2!
Step #4:  Combine 1/3 cup soy sauce, 1/3 cup BBQ sauce, and 1.5 tablespoons yellow mustard in a small bowl.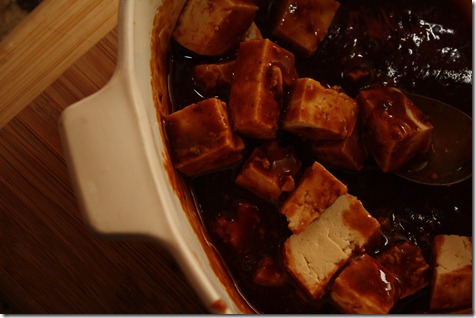 Step #5:  Coat the tofu, put on a greased cookie sheet, and bake at 400 degrees for 20 minutes.
So easy – it's perfect.  😉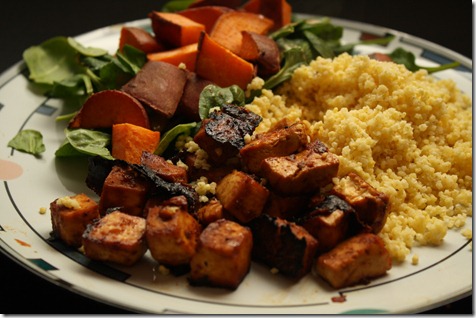 With sweet potatoes, millet, and spinach with balsamic.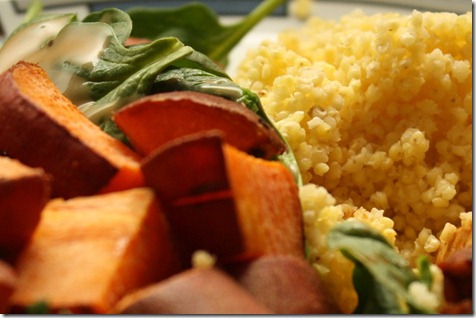 Millet is a new grain to me – it's good but a little plain on it's own…  I liked it more in this breakfast recipe than as a side dish for dinner.  It's dry!  I ended up adding a bunch of BBQ sauce to it.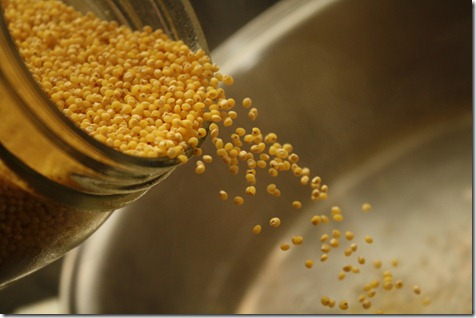 Snackies included another one of Anne P's bars and some olive bread and toast, which I inhaled as the Husband drove to Girls on the Run.  
Today, we talked about how to handle uncomfortable emotions in a healthy way…. and about five of the girls ran TWO WHOLE MILES.   It was amazing! 🙂 So proud.
What's your favorite way to eat tofu?  Mine is fried and stuffed inside a sushi roll.  🙂