There is something so awesome about fruit salad.  Reminds me of being in a fancy hotel.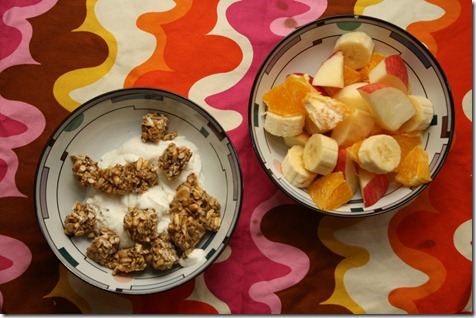 Apple, banana, and orange (split the fruits with the Husband):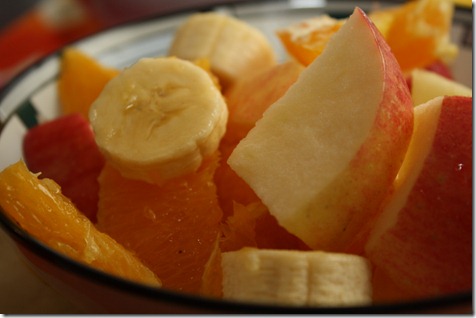 And Chobani Greek yogurt (vanilla) with a crumbled Anne P's bar: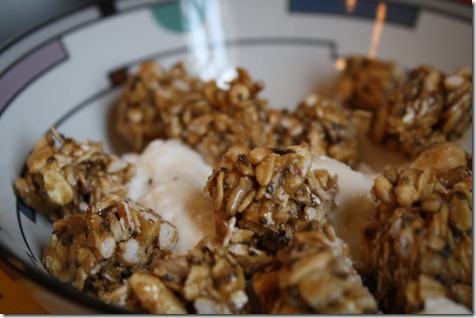 Goodbye, Foam Roller
Last night, I was hanging out at Nicole's and picked her up The Stick.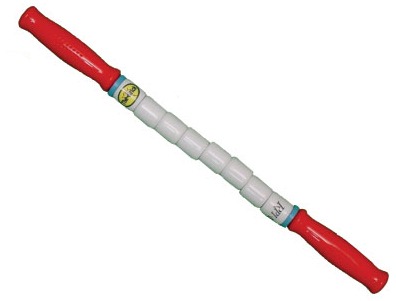 As we talked, I used The Stick to massage my thighs, IT band, the soft tissue surrounding my knees, my ankles, my feet, and the back of my calves.  It felt AMAZING.  I didn't want to give The Stick back to her!  And it was so much easier than rolling around on the floor perched on a piece of foam.   I have this foam roller.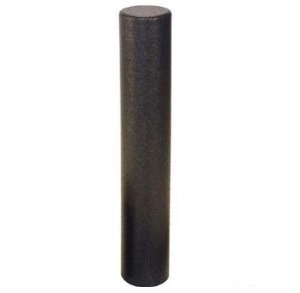 If you have no idea why I'd be frantically rubbing a plastic stick or roll of foam along my IT band, check out this awesome post by Runner's World, which explains how both products allow you to perform "Self Myofascial Release (SMR), which mimics a trigger point or deep tissue massage.  Myofascial refers to the muscle fascia, the connective tissue that  surrounds each muscle fiber, muscle bundle and connects all the different muscle groups together.  SMR refers to the act of releasing the tension in the muscle." 
Basically, it feels really, really good.  But The Stick > Foam Roller (at least for your legs, can't use the stick on your arms).
Do you roll or stick? 
PS – I'm going to do a FAQ post soon, so if you have any burning questions, ask away in the comments section!