Good morning! Happy Monday.  Let's rock this week, mmmkay?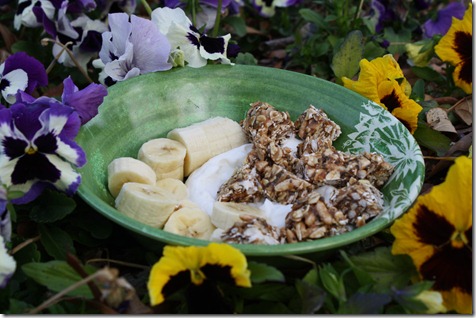 I made another batch of Anne P's bars last night (this time with chocolate peanut butter), and one of the bars was a perfect addition to my banana + Greek yogurt: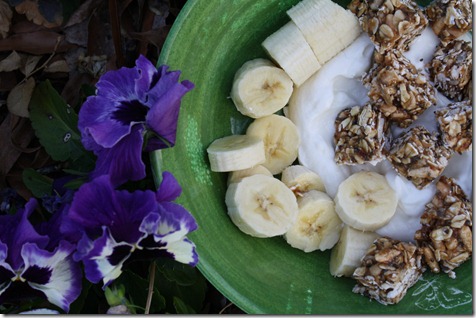 Delicious. 
Ask Me Anything, Part I
I'm a sucker for Q&A posts on other blogs, so I thought I'd do a new round on Healthy Tipping Point.  If you want more, I also have:
Enjoy!
Lyn wrote, "I'm really curious, how did the husband get interested in Oriental Medicine?  I'm an MD (a resident) and I had never heard of his specialty before your blog, but I think it's awesome!  I have worked with some physicians that have gotten certified to do acupuncture, and it's something I would definitely like to learn more about someday."
The Husband got really interested in becoming a Doctor of Oriental Medicine (DOM) in his 5th year of undergraduate.  He knew he wanted to go into medicine but couldn't decide between naturopathic medicine, sports psychology, and Oriental medicine.  His stepfather originally mentioned DOM to him, I think.  After some research, he quickly ruled out becoming an ND because of the schooling costs and time, location of the schools, and inflexibility of the licensure.  He applied to both DOM and sports psychology schools and interviewed professionals in the fields.  While I think he would've been an amazing sports psychologist (fun fact:  he was the amateur prep school golf champion of ALL of England when he was just 13 and had a near-professional handicap), the field is VERY difficult to get into.  At the end of the day, we thought he'd have more flexibility with DOM and also be able to take over his stepfather's practice.  He went to Florida College of Integrative Medicine, which he highly recommends.  Three years later, he owns his own practice and we're actually not in debt because of the business – wahoo! 
Sarah wrote, "Can you share some of your favorite workout gear with us?  I am specifically interested in capris and running tights, though would love to hear about all your favs!  Also, I am smaller overall but bigger chested and I have a super hard time finding good sports bras.  I usually have to double up which is super annoying and constricting!!  And sometimes I am fine at the beginning of a run but by the end I want to seriously hold my boobs to keep them from bouncin'!"
UGH – first of all, I have the same sports bra issue, which is why I always chafe on my ribcage.  I think Moving Comfort has the best bras because they come in bra sizes and have adjusted straps.  I have a bunch of the Fiona bra, which comes in small chest widths, like a 32C and 32D.  My Fiona bras are old and the chafing has begun again, though. 
For the capris issue, I actually do not have any great recommendations.  :(  I have an old pair of Champion capris from Target that are great, as well as the Lululemon Wunder Unders, which are also pretty nice.  I could really use some new capris, so if anyone has any recommendations, please link away in the comments section!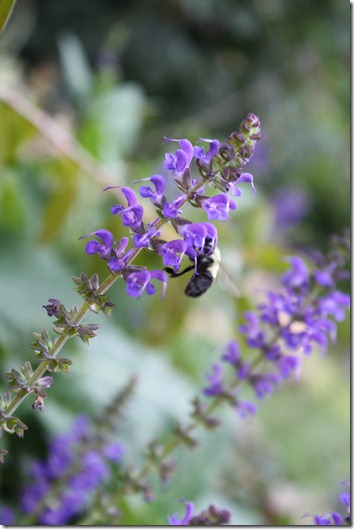 Mrs. Muffins wrote, "Since you're vegetarian and husband is (mostly) vegan, when you two have a baby will you raise him/her as a vegetarian, too?"
I 100% plan to fed my children a vegetarian diet at home.  My plan is to teach them that there is no difference between Maggie, James, and a cow or a chicken, so why would we eat a cow or a chicken if they wouldn't eat our dogs?  But, when they start to get a little older and go to friend's houses, if they want to try meat, I'm not going to freak out.  It's their choice, ultimately, if they want to be vegetarian, and I think that by restricting meat entirely, I'm setting them up to hate me/vegetarianism when they are teenagers.
Jen wrote, "This may not be the type of question you had in mind, but what type of food did you guys serve at your wedding? I'm a veggie, but my fiancé isn't and I want to be sure there is plenty for my pescetarian/vegetarian friends. I want the food to stand out and be enjoyable to all without being crazy expensive. I also don't want it to be just a bunch of boring veggies that no one is happy with. Ideas?"
We served salmon, red meat, and pasta at our wedding because neither of us were vegetarians yet (actually, I ate steak every night of my honeymoon).   We went veg about four months later.  My suggestion for ALL weddings is to do a buffet-style with lots of hearty side dishes.  That's what we did – there were several baked potato dishes, an orzo dish, a variety of salads, and a couple other veggie side dishes – and everyone could put together a meal that satisfied them.    Not only does buffet-style allow people to create a more satisfying meal, but it's also way cheaper, so you can afford a greater variety of food.   If you have any other advice for Jen, please comment away! 
Sara wrote, "Can you please offer some suggestions as to what to pack for a vegetarian lunch? I take my lunch to work every day … 5 days a week and sometimes I just get stumped as to what I should eat. Salads are excellent but they get boring very quick. I also like to bring leftovers if I have them, but I don't cook full meals that often. Any advice will help!"
My favorite vegetarian packed lunch when I worked in an office was a rice bowl.  You can make rice ahead of time (all you gotta do is boil it!) and then in the morning, put the rice, drained and rinsed canned beans (like kidney or chickpeas), chopped veggies (like carrots, celery, corn, spinach, sprouts, or tomatoes), and a dressing in the tupperware.  You can eat it cold or hot, and it's so good.  You can also use millet, wheatberries, quinoa, or other grains and use tofu instead of beans.
Zo asked, "I'd love to hear more about your approach to time management! I'm awed by how much you get done and would appreciate knowing more since I always feel like I'm trying to do 50 things at once (then get frustrated and end up not getting much done at all)."
I always feel mildly guilty giving out time management advice because part of my solution involves not having a great life/work balance. 🙂 Haha. Just kidding.  Really, I think the key to doing a lot is sitting down and planning out how you'll tackle each project.  People tend to dive headfirst into projects without really thinking them through.  Often, our first approach is not the most time-efficient.  I'm a huge fan of plotting out To Do's on Post-Its or spreadsheets.  It helps to give myself mini-goals for each step of the project.  For example, I broke my first book into 7 chapters and then identified a deadline for each chapter that would put me 5 days before of my publisher deadline. 
Another solution that I employ for time-management is wait until the entire project is ready to go before you begin working on it.  For example, I keep a file on our table for bills and stuff the envelopes in as I receive them throughout the month.  I know I have to pay them all on the 1st.  I sit down and bang them out in 10 minutes instead of doing each one at a time. 
So, in summary, my advice for time-management is know your battle and focus on the task at hand.  Easier said than done, but I've found that a little bit of prep work really does make the task easier and faster to complete.
Melanie asked, "How do you think your blogs, workouts, races, book writing, etc. will or will not change when you have a baby?"
What a fun question!  Obviously, I have no idea what it's like to have a kid so this is just my prediction… I foresee that my blog won't change drastically.  My blog's format (food + fitness) will stay true.  I don't want to become a mommy blogger for a variety of reasons (I love reading mommy blogs, don't get me wrong!).  I'll talk about a lot of thing on the Internet, but I'm not sure I want to open myself up to mad parenting criticism.  Also, I don't think Husband (or I) wants to have our children hyper-exposed on my blog.  I'll take time off around birth, but my blog is also my primary job, so I'll be back to it right away (heck, I'll Twitter through birth!). 
When I get pregnant, I plan to drastically reduce my workouts.  I'll probably drop down to running three times a week, two – three miles at a time. I really want to be a pregnant runner! And then a mom who runs with a jogging stroller! I'll also do more yoga through pregnancy and afterwards. 
Right now, my loose life plan is as follows:  Finish my third book in September 2011, buy a house in the winter, publish my third book in Spring 2012, publish my second book in Summer 2012, do house renovations, get pregnant, and have baby.   I have an idea for my fourth book, but it's just an idea and would definitely wait until after my first baby is one or so.   
Lauren asked, "I always love book recommendations from bloggers… What are your favorite healthy eating/cooking/etc books that you really love??"
Here's the books and movies that changed the way I eat and live, as well as a list of some of my favorite blogs!  I also have a section in my FAQs called "Social Commentary: Books and Movie Reviews" with tons of other reviews.
Alexandria wrote, "How do you set your Garmin (I have the 305) to record the pace for each individual mile?  When I get my data, I can only see the average pace per mile, not pace for individual miles."
Check out Mode –> Training –> AutoLap and set it to lap every mile.  You can then look at the History by pressing the Mode button again.  Hitting enter once the run is selected will allow you to see a mile by mile breakdown!
Jen wrote, "I would love it if you answered some more questions about book-writing. I know you did a post on it once, but I'm curious about things like if you make your entire living writing books, or it's a combo of things, if you think you'll continue writing books your whole career, what else you want to write about, how you keep yourself motivated with a deadline, how the release dates for books are picked (like, you finished this new one this month, but it doesn't come out until next summer…what happens in between??) and other book and career related stuff."
Here's the post I did on getting published.  I would say about half of my yearly income for the last two years has been from books, but books are pretty much a one-shot deal (royalties only happen if your advance was low or your book was a bestseller).  I do want to write books throughout my life, but I will probably take a long break after the third one (I'd love to write some young adult fiction with a positive message behind it!). 
Publishers get to decide basically everything.  They decide the due date (well, they ask if you're comfortable with it), and they choose the title and cover.  They also choose the publishing date.  The publishing date is based on how long it will take to produce and print the book (and ship it to the USA if it's being printed abroad).  The second Operation Beautiful book is very graphic-intensive and takes a looong time to lay out, which is why it takes so long to come to market.  Also, the date is chosen based upon sales predictions.  The second OB book will come out in summer to correspond with back-to-school sales, and the Healthy Tipping Point will come out in the spring to appeal to buyers who are interested in getting healthy after the holidays + before summer. 
Jen wrote, "Since your husband is in alternative medicine and working at the clinic is a big part of your lives, do either (or both) of you see a conventional doctor for your primary care physician? I hope this question isn't too nosey, but I'm curious about what you think of conventional medical care, if it has a place or if you avoid it altogether."
The only conventional doctor I see regularly is the gynecologist.  I will go to a primary care doctor in certain causes; for example, last year, I got antibiotics because I got sick right before my elderly grandpa's birthday party and I didn't want to be contagious.  In the seven years we've been together, I have never seen the Husband go to a conventional doctor or take antibiotics or other prescription medication.  We both have health insurance because we recognize that, while conventional medicine isn't our primary choice, it certainly has its value and place.  If I was in a car accident or had cancer, you can bet I'd go to the hospital! :)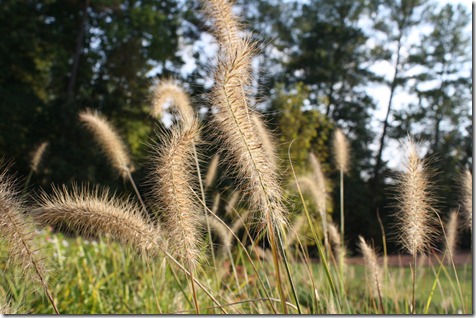 Laura H. wrote, "Why do you hate the gym? I am a member at a pretty expensive one and sometimes I feel like I have to go and run the treadmill instead of outside to "get my money's worth." I also get scared that if I ditch the membership, I'll lose my motivation and my overall fitness. Your thoughts?"
I hate the gym because I hate feeling TRAPPED indoors.  I never get to go outside during the day because of my job, so I think of my workouts as an opportunity to exercise outside in the sun (or rain or snow).  I think gyms definitely have their place, and if they help you stay motivated, by all means – rock out that membership!  Gyms just don't really appeal to me. 
Amber wrote, "I have recently wondered more about what your spiritual/religious stand points are. I understand if that is something you don't really talk about on your blog, but you briefly mentioned it in the post about the Husband, and I wondered. Especially since it is so important to so many people."
I consider myself to be a spiritual agnostic.  I recently wrote a post for BlogHer on my spiritual beliefs that you can read here.  I'm not sure if I believe in an after-life, but that doesn't freak me out.  The idea that this might be it is okay with me.  That's why I think it's so important to be a good person, do good acts, be moral, and be compassionate to other people.  I'm a big believer in karma!  I'm also very open to other people's religious beliefs… I like discussion religion and spirituality with other open-minded people.  It's fun!  The moment I start believing that I know everything, please slap me in the face.  
Kira wrote, "Okay, so I am dying to ask how did you get such a tight stomach? Is that from running solely or from an ab routine you do?? If it is an ab routine, then you must share immediately."
First of all, thanks for making my day.  ;)  I definitely do not have defined abs, but I think my core is strong because of running.  I do try to do crunches and push-ups when watching TV (about three times a week), but alas – there is no great secret.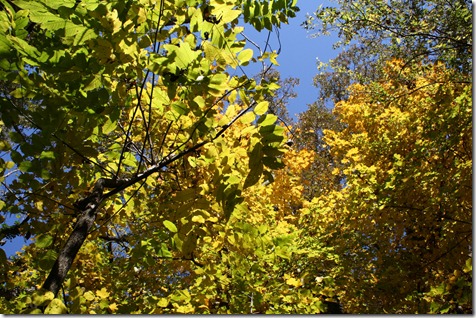 Caitie wrote, "This is goofy but how do you pronounce your husband's name?! Is it just pronounced the same as Christian? For some reason I always said it in my head as kris-tee-ahn and then when I said that to my sister she looked at me like I was stupid!"
The Husband's real name is Kristien, and you are pretty close in the pronunciation!  It's technically pronounced Kris-tee-in, but everyone says it as Christian (including him).
Holly asked, "How did you and the husband meet?"
We met our freshman year at college.  I went to University of Pittsburgh and he went to a community college near Philly. He was visiting his high school friends (who were my next-door neighbors in the dorm).  I remember walking into the room and seeing this cute British boy!  I sat down next to him and we talked for a while.  He says he liked me right away.  :)  I had a boyfriend at the time, so nothing happened until a year later when he came back to visit his friends again (and I was single). 
Jess wrote, "I have a running question! I'm very new to running, and would really like to incorporate it into my routine, but every time I try, I end up have excruciating shin and calf pain, about 5 minutes into it. Any ideas on what I could be doing wrong? Help!"
First, check out your shoes to see if you're wearing the wrong fit.  The next thing that comes to mind is that you might be suffering from shin splints.  Healthy Ashley has a great post on getting rid of shin splints.  Also, you might want to try running in the road (be careful, of course) or on dirt because those surfaces are softer than concrete sidewalks.  
Amanda wrote, "My question is: do you ever get discouraged by friends who are faster than you? I'm currently training for my first half and dying, while my friend who has the same experience as me finds it so easy and she's running at a faster pace. I can't help but feel like a slow poke/loser."
Generally, I am not bothered by faster friends, but I have my moments.  There was a point with my Orlando group that 80% of my friends were MUCH faster than me, and it totally sucked to do races with them.  But really, 99% of the time, it didn't bother me because my friends would do training runs at my pace.  If I were you, I would just say something to my friend – she probably doesn't realize that she's unintentionally pushing you.  I would say, "Hey buddy, I should've spoken up earlier, but would you mind if we dial down the speed today?  Or take a few walking breaks?  You're just naturally a bit faster than I am!  Plus, I read in Runners World that it's great for faster runners to do a slower run every now and then because it's more time on your feet!"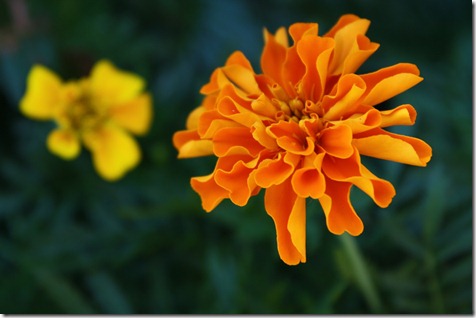 Question of the Day:  Why don't YOU answer any of the questions above, too?  I'd love to know your favorite workout gear, plans for your career and family, or favorite packed lunches. 
:)  If you have any more Q&As for me, ask away in the comments section! I'll be answering more fun questions at lunch.