Today, I anticipate I'll finish up the first draft of my second book.  Yaaaaay!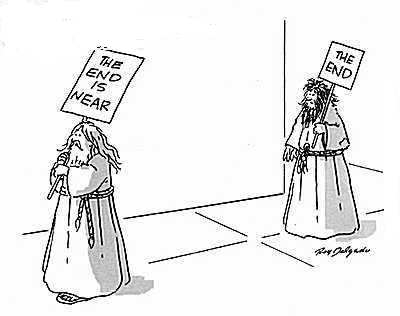 (source)
I feel quite accomplished, and truthfully – it's a huge load off my shoulders (until I start Book #3 in a few weeks – more deets are forthcoming).  The second book is a re-vamped version of Operation Beautiful: Changing the Way You See Yourself One Post-It Note at a Time but is geared towards younger readers.  I feel really, really good about the second book.  Plus, I'm 5 days ahead of deadline! 
The book is untitled so far – authors don't get the final say in the title or the cover but my publisher likes to hear ideas.  If anyone wants to send me suggestions, I welcome them!  :)  So far, we're thinking about Operation Beautiful:  Beauty BeTWEEN the Lines and Operation Beautiful:  Be YOU(tiful)!  I prefer the second title more than the first.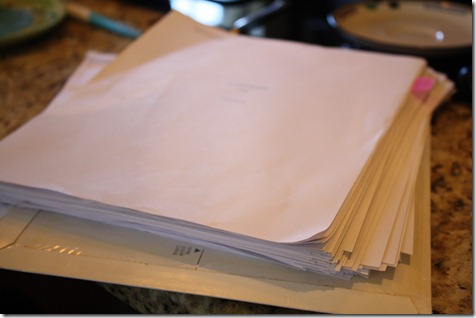 I also liked Operation Beautiful: Girl Power! but some feedback indicated this is too 1990s.  ;)  Whatever – girl power never goes out of style.
Brekkie: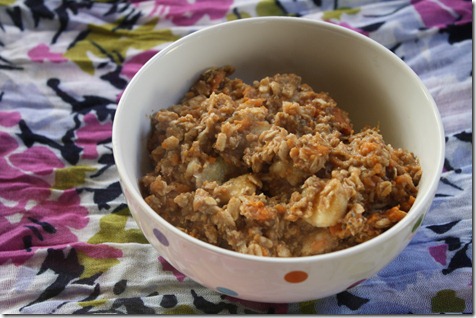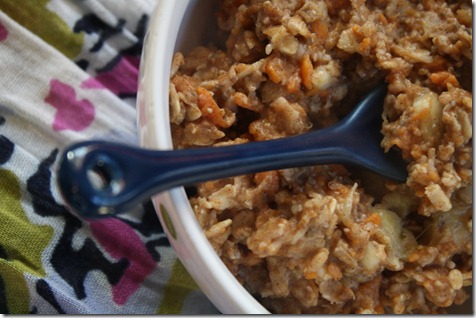 I made regular banana oatmeal on the stovetop, but added 1/2 cup mashed sweet potato.  So delicious!
In the mix:
1/2 cup oats
1/2 cup water
1/2 cup almond milk
1 banana
1/2 cup mashed sweet potato
Chia seeds
Cinnamon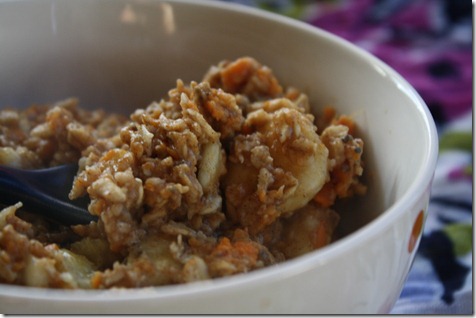 And, in other news, I got cupping last night and now my back looks like this: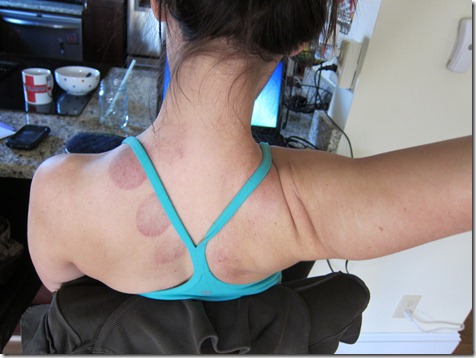 Octopus hugs are the best.  It released a trigger point in my shoulder, and I slept so soundly last night!
PS – An update on the Selling the Girl Next Door post – Maria emailed me to say, "What an amazing day for Living Water and this issue! I spoke to the owner of Living Water, and she said the donations BLEW UP yesterday.  She had never experienced anything like it. She said they were coming from all over the U.S. and Canada. I cannot thank you and you readers enough!! What an amazing community of people."