Heh.  Bad pun, I know.
Random moment of the day:  A little boy and I built a fort out of an examining sheet, a massage table, and four desk chairs (the Husband was treating his brother).  Then, we pretended to be bears and growled at intruders.  It was an awesome way to spend an hour.  🙂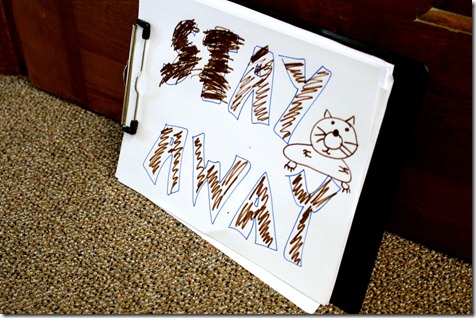 Eat-In Day was a success! I ate all my meals and drinks… in.  It wasn't so hard.  Maybe I'll do it again tomorrow.
Lunch: almond butter and honey sandwich + apple + leftover salad from last night's dinner: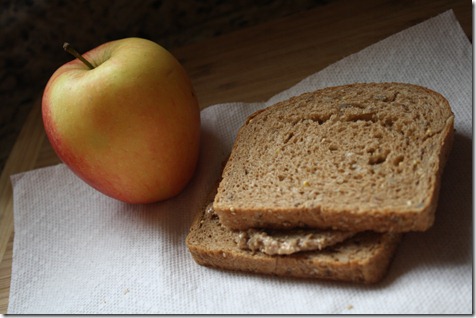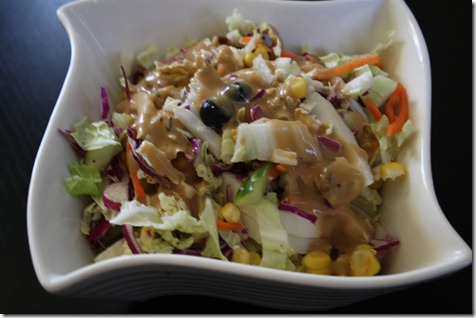 Dinner was two black bean, salsa, and cheddar burritos.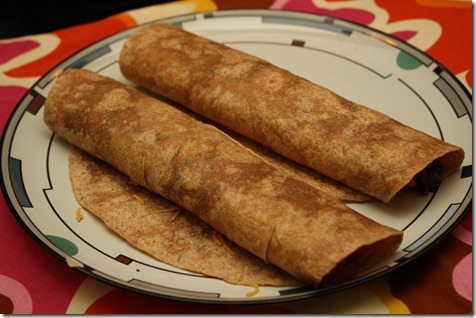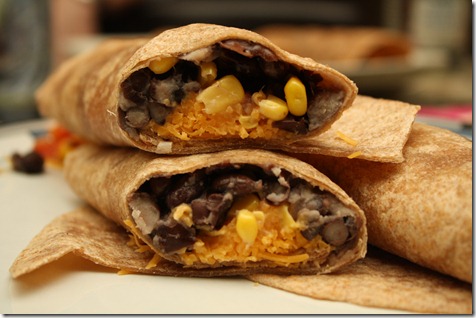 Plus… a popsicle.  I randomly bought these Edy's fruit bars at the grocery store.  And anyway, it's fun to pretend it's summertime.  Warmer weather is just around the corner, right?  RIGHT!?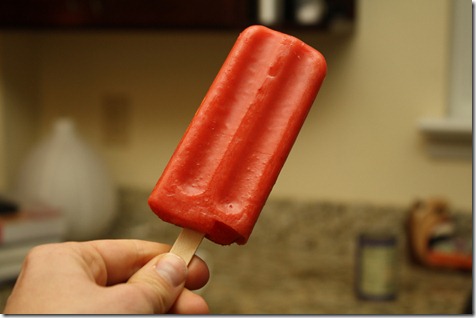 Aaaaand, I ran 8.0 miles this morning.  It felt like a total struggle at some points, but I finished.  I haven't run this far since October, so I did lots of walk/run intervals.  I also took a few breaks during which I just stood around, staring up at the sky and stretching (oh, and Twittering). 
I didn't even really look at my watch for time.   I just focused on finishing.  And finishing felt really, really good, especially when I arrived at my warm house and inhaled two pieces of hot buttered toast in my mouth.  :)  Another long run checked off the old half mary training plan!