We had something to celebrate tonight…  I wrapped up the book this morning and relaxed all afternoon.  It felt well-deserved!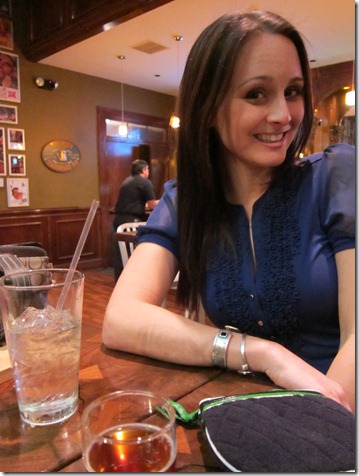 The Hus asked what I wanted to do tonight and I said, "I want to go OUT!  Just the two of us."  So we went.  We went to two bars: a  gastropub called the Lincoln and a British pub called Big Ben.
Lincoln's had a great beer menu, but a pretty limited food menu for vegetarians.  I got the taster: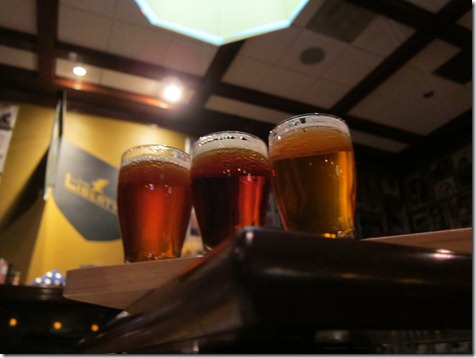 And a salad: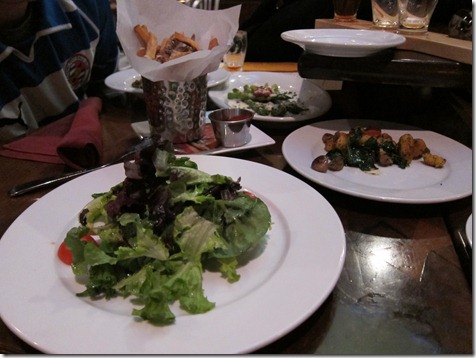 The Husband and I split a gnocchi, mushroom, and spinach entree (we asked that they hold the chicken!), asparagus side, and fries.  All in all, it made a pretty good meal!  Sometimes, you just have to get creative with the menu. 🙂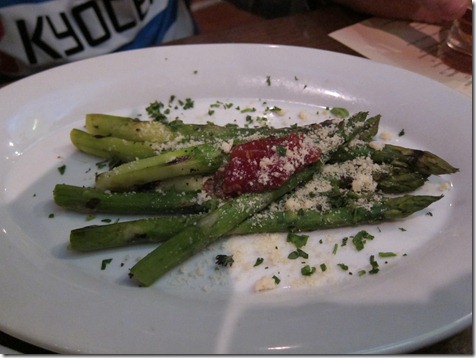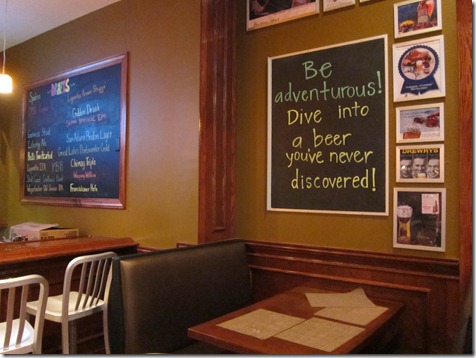 And… the Big Ben lived up to all our expectations.  This restaurant used to be down the road, but burned down in a huge fire.  They recently re-opened.  I felt like we were in a small piece of England.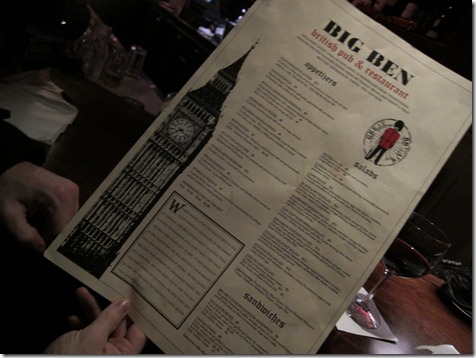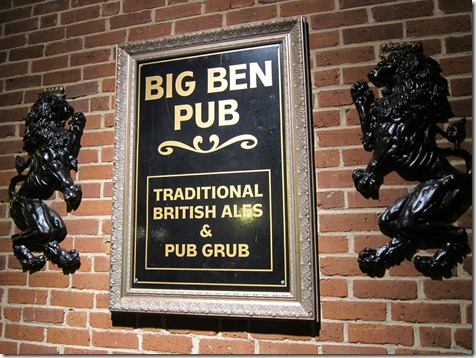 We ordered sticky toffee pudding and apple crumble.  The apple crumble was very disappointing – not very crumbly at all!  But the toffee was great.
Let's see… other activities of the day:
PB sandwich and sushi for lunch.  'Twas delicious.
Girls on the Run coaching this afternoon.  It was so much fun, of course.
And LOTS of heel-clickin'. 
🙂 🙂 🙂 Good night!