Catching up on the weekend?
I am officially entering the final countdown for the first draft of the Operation Beautiful 2 book.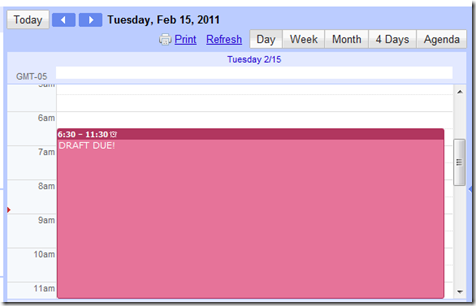 Only 15 days left of writing.  15 days sounds like a lot, but trust me – it's really not. 😉 I know the next two weeks will slip away so quickly, and suddenly, I'll be e-mailing the draft to my editor.  Finishing my first book was a rollercoaster of emotions because I wasn't sure of what I was doing or what the publisher was really expecting, but I feel much more confident this time.  Now… all I have to do is write!  Getting done BEFORE deadline wouldn't be so bad, either.
Breakfast was quick and easy – leftovers from last night's dinner, in fact!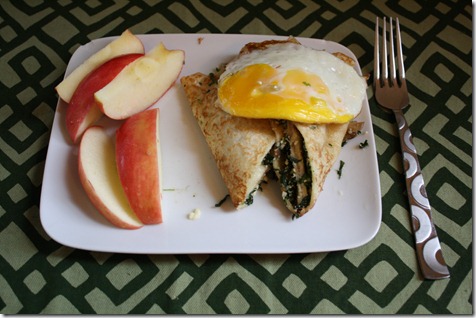 I ate one of the spinach, cheese, and mushroom crepes from dinner + added an over-easy egg.  Perfect combo!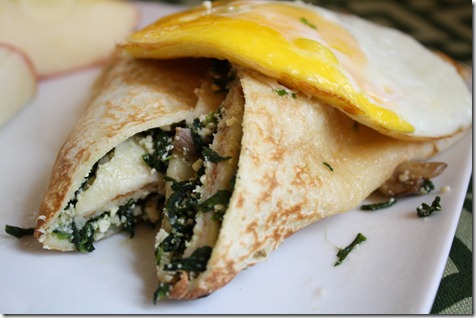 With half an apple for crunch.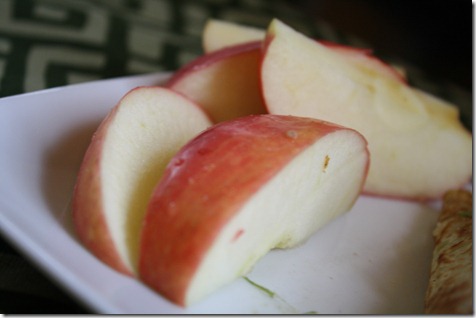 Race Recaps
Anyone run a race this weekend?  I am so jealous! 🙂 My in-real-life friends Megan, Meghann, and Kelly ran the Miami Half Marathon yesterday.  I loved reading the recaps because it made me homesick for my hometown… which pretty much never happens, ever. 
I am getting excited for my upcoming races… I've got a half marathon in March, April, and May.  Wish I had something planned sooner, though!