This week is Charlotte Restaurant Week, and Jaclyn was kind enough to organize a big blogger dinner at George's Brasserie, a fine French restaurant.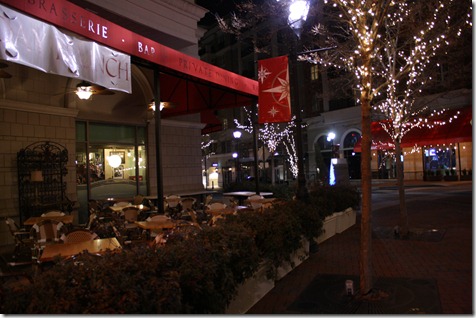 I have never participated in a Restaurant Week before, and I was pretty excited.  Charlotte's RW is called the Queen's Feast and dozens of awesome restaurants participate.  At each restaurant, there is a fixed-price menu of three courses for $30.  George's Brasserie offered an awesome vegetarian option in each course – I was pleasantly surprised!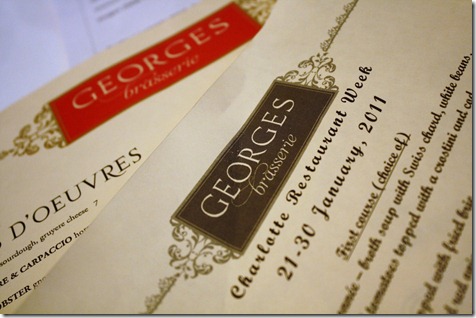 I ordered a pinot noir to start: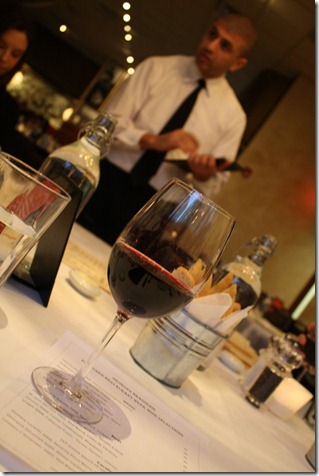 And crusty French bread with the best butter in the entire world.  This butter was so fresh and salty.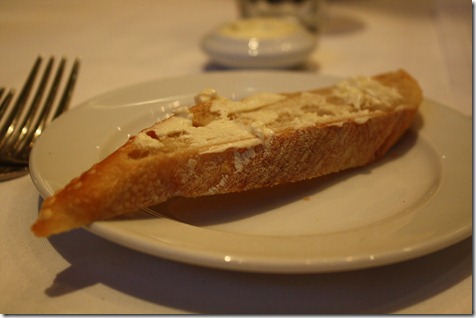 First course was a mixed green salad with fried brie (those aren't croutons!), apples, and candied pecans.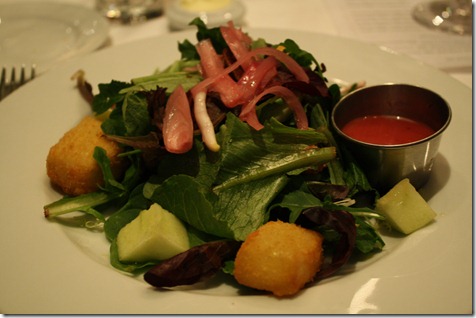 Second course was a spinach, cheese, and mushroom crepe with a creme sauce.  I ate one crepe and saved the other one for tomorrow's breakfast. 😉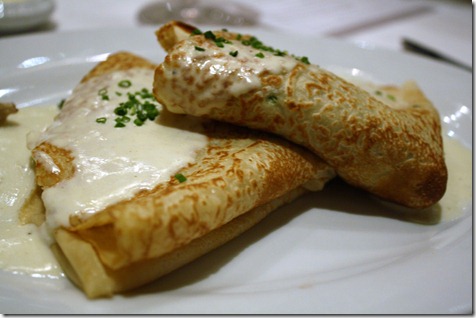 The crepes were light and flavorful.  Like little pillows!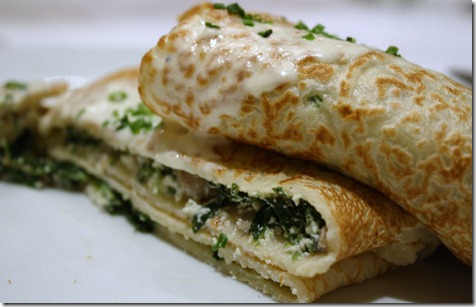 And the third course was dessert! I got the creme brulee, which is actually my very favorite dessert in the entire world.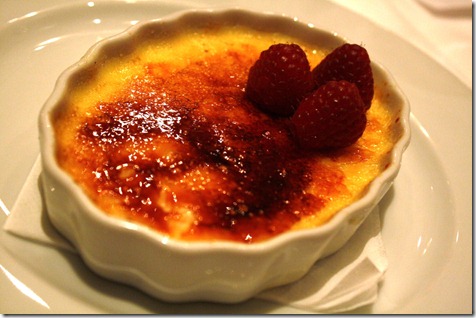 So fun to see all the girls, including Diana, Kelly, Brittney, Heather, Jaclyn, and Brittany.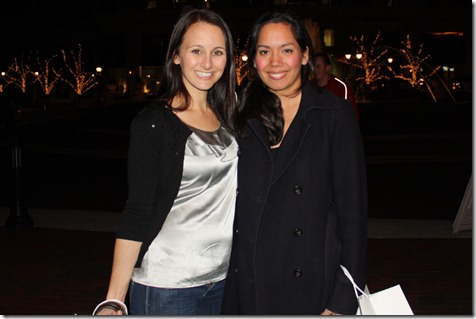 It's nice to go out on a Sunday night and do something fun.  I need to do this more often!
Let's see… I also ran 4.0 miles today, bringing this week's grand total to 20 miles.  My foot is feeling great and I'm definitely getting back into the half marathon training groove.  And not a moment too soon – my race is in eight weeks (!!!).
Post-workout snackage was hummus toast: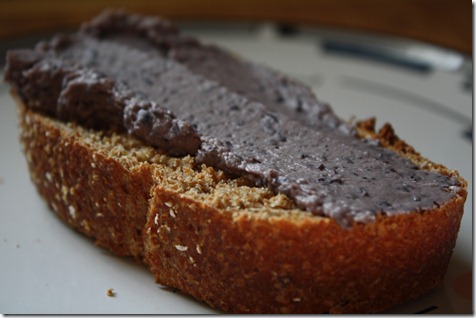 Have you ever participated in your city's restaurant week?  How was it?  I was so impressed by George's.  It was truly great, and I'm not sure I would've gone there without the Queen's Feast as motivation.