Mom was in town for just one night and leaving in a few hours, so I'm going to make this quick!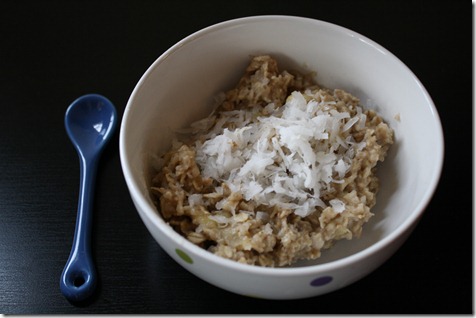 Made a big pot of banana oatmeal per Mom's request.
In the mix:
1/2 cup oats
1/2 cup almond milk
1/2 cup water
1/2 banana
Cinnamon
Toppings: coconut
Perfect as always!  I missed cooking breakfast at home!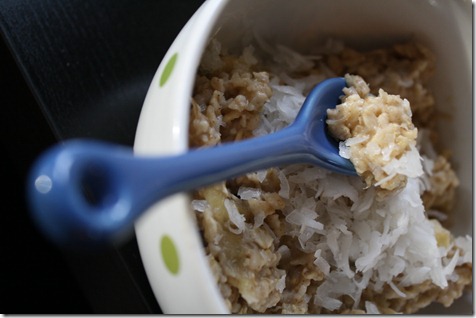 And guess what? Mom brought the puppies with her! I am so excited to see Maggie and James again.  🙂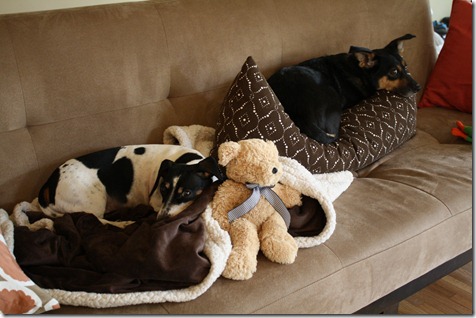 They came home with twenty new stuffed animals, a big old bone, and some new tricks!