My mom is the dearest person alive.  Not only did she watch the dogs for 8 days, but she drove them back from Tennessee to Charlotte! 
So we took her out to dinner at my new favorite Charlotte restaurant, Cowfish.
My mom had never really had a Japanese-style dinner, so we opted for the complete experience (well, at least the complete experience Cowfish-style).
Started off with edamame (my mom popped the entire pod in her mouth before I could say something):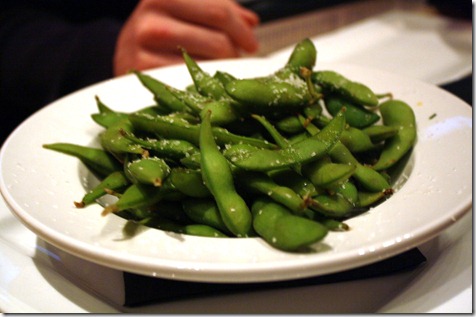 And Fuji Apple Sake: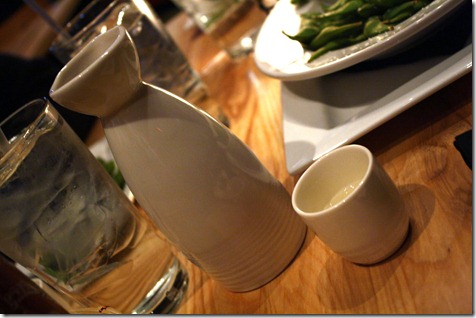 And my mom and I ordered three vegetarian sushi rolls.  The first two were:  carrots, beets, fried tofu, asparagus, and cream cheese wrapped in soy paper with brown rice.  The third roll was zucchini, beets, cream cheese, and basil (also wrapped in soy paper and brown rice).
I had about 8 pieces.  SOO DELICIOUS.  I love vegetarian sushi, especially at Cowfish!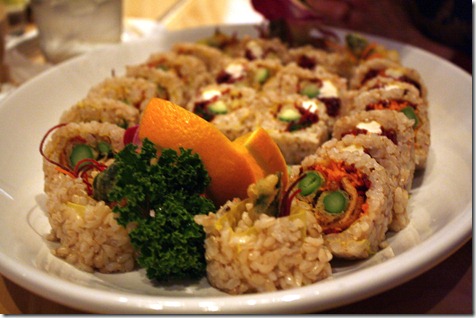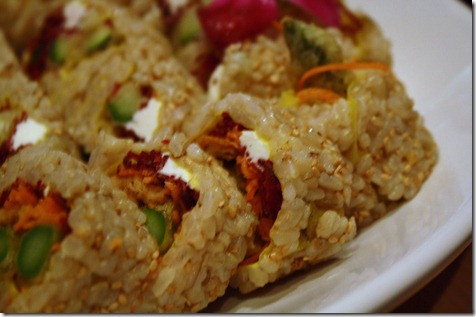 A very perfect dinner!
Oh, and earlier, Diana brought over some vegan coconut cream pie and macaroons.  Nicole and Kelly stopped by, too, and we served as official taste testers.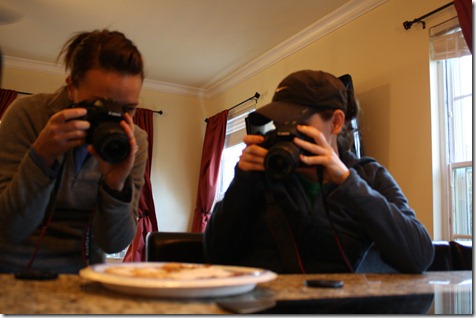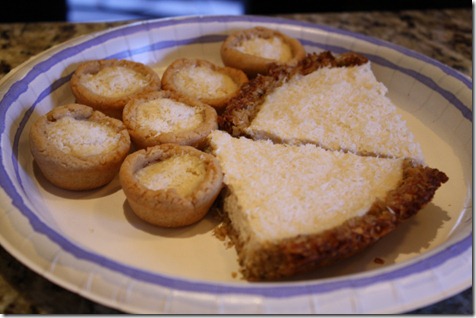 I ate about a slice in total before and after dinner.  It was awesome – Diana recreates the yummiest desserts.
Very tired – crashing into bed.  We have to work at the clinic tomorrow,.