After dinner, I decided to go on a walk with James.  We were strolling down the street when I spotted this beautiful boy roaming around… no owner in sight.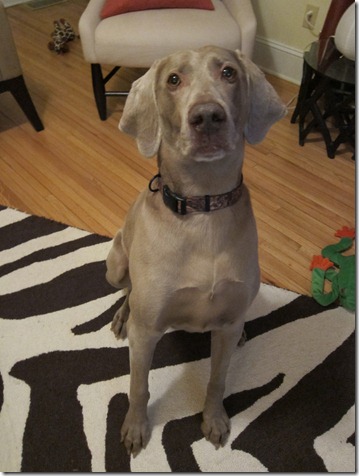 Collar but no tags.  Clearly someone's pet.  Guess the Universe wanted me to experience having a third dog tonight because it looks like he'll be sleeping at our place.
He's currently destroying a toy.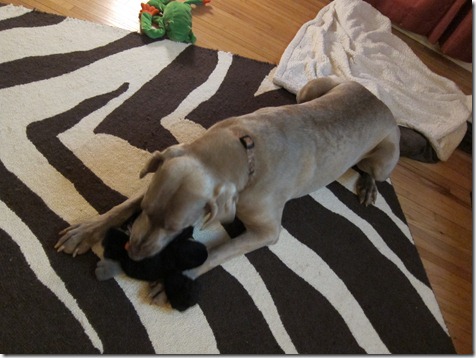 We put our number on the door of someone that a neighbor THOUGHT might be the owner and I'll do the Craiglist / shelter thing in the morning.
Alright – dinner:
Wheatberries, parsnips, asparagus, potatoes, and two eggs.  Plus a slice of rye!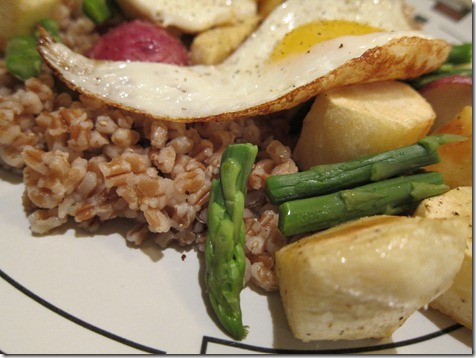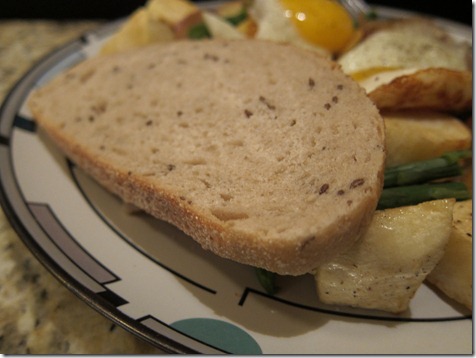 Dessert was two bowls of Puffins.  I'm addicted.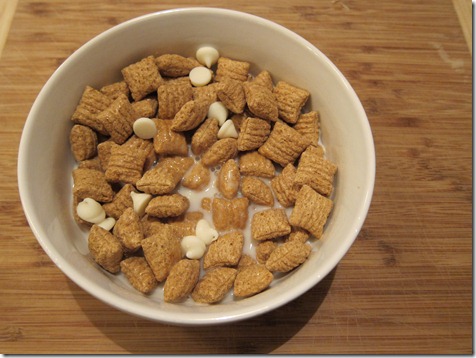 The dog is chewing something… I better go see what it is.