SNOW DAY!!!! I woke up this morning, ran to the window, pulled back the curtain, and was greeted by a world of white.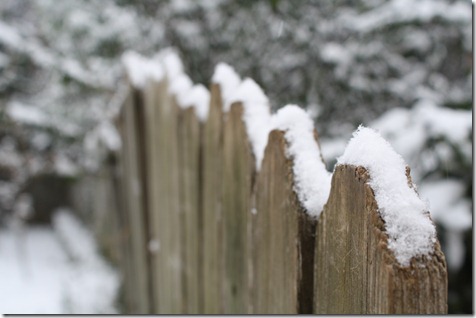 The weatherman predicted it was going to start snowing around 3 AM, and I kept getting up out bed all night to peek out and see if it had started yet.
This was worth the wait!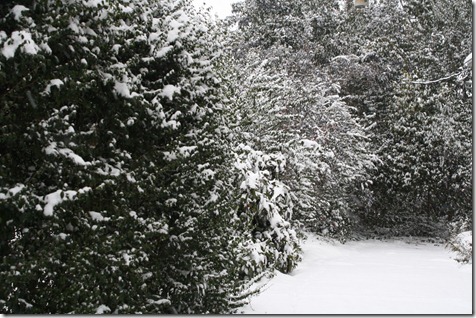 We aren't in Florida anymore!
Only a food blogger like me would put her oatmeal in the snow for maximum story-tellin' impact.  🙂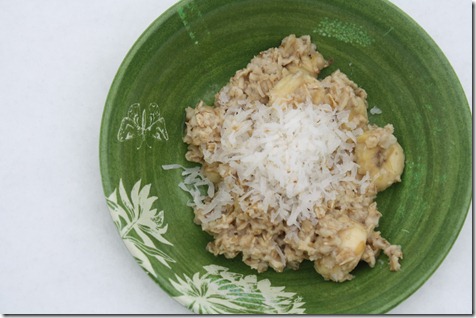 Pretty basic breakfast:
1/2 cup oatmeal
1/2 cup water
1/2 cup almond milk
1/2 a banana
Toppings: coconut
Yeah.  This happened.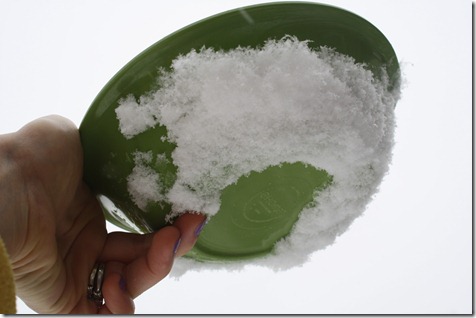 How I Create Training Plans
I was g-chatting with Megan yesterday about her National Half Marathon training plan.  We're both running the race (on March 26), and I'm so excited to see my Orlando running buddy!  But Megan's talk got me thinking:  the race is in 11 weeks!  And I don't have a plan!
So – I got to work on my training plan.  Here's the final product.  On the same spreadsheet, you can find all the training plans from every race I've done since last December.  

My plan includes:
A combination of long runs, 'junk' runs, tempo runs, and speed runs.  If you're not sure what these items are, check out this awesome glossary.
A minimum of 17 and a maximum of 29 miles per week.
A long run of 15 miles.  Yes, two miles over the race distance! I've found this works best me for for non-marathon races.
Two days of yoga a week, plus one dedicated day of cycling.
Built-in flexibility so that I can miss days and swap days as I see appropriate.
No weekly mileage increases of more than 10 – 15%.  10% is the safe limit (i.e. 10 miles total in Week 1, 12 in Week 2)
When creating my own plan, I rely on two sources:
Established training plans, particularly Hal Hidgon (for newbies, I really recommend Couch to 5K)
My personal racing history
Since I've run 32 races (recaps), I pretty much know what works for me and what doesn't.  I'm strongest when only running 4 days a week (some people do 3, some do 5 or 6).  I also need yoga and cross-training or my knees get aggravated.  What works for me might not work for you, of course!
So – here's how I create a training plan.
In Excel or Google documents, I create the shell of the plan by listing the days of the week across the top and the dates of each week down the side. 

I also add a "mileage ran this week" column.  You can automatically add up all the cells in the first row of data (row #3) using the formula =sum(B3-H3).  Then, you can add up all the weekly totals at the bottom by using the formula =sum(I3-I13).
The next step is building in travel dates or big deadlines.  I look at my regular calendar and fill in days on the training plan that I already know I won't be able to work out.
Lastly, using my previous racing knowledge and other training plans, I fill in each day. 
I always add in a few "stepback" weeks when crafting my plan.  Stepback weeks are really important for your body AND mind.  Here's an explanation of a stepback week + more considerations when writing your plan.
So – today was suppose to be my first long run (7 miles), but it's SNOWING so I'm going to yoga and bike instead.  It's my training plan; I do what I want! 🙂

What training plan do you follow?  Or do you prefer to fly by the seat of your pants?