I am MAJORAHLY in love with my indoor bike trainer (the Bell Motivator).  It was super chilly outside today, so I decided to just sit on my bike and ride for 45 minutes.
Pillow on aerobars –>  yet another reason indoor riding rules.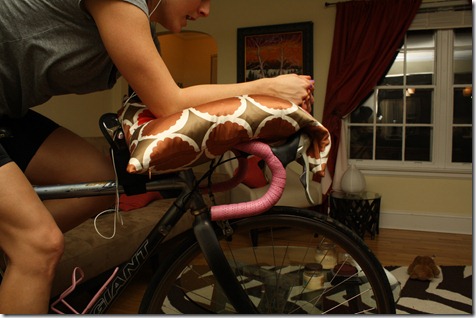 My quad muscles say HOLLA.
Mom, thanks for making 45 minutes on the trainer that much more bearable.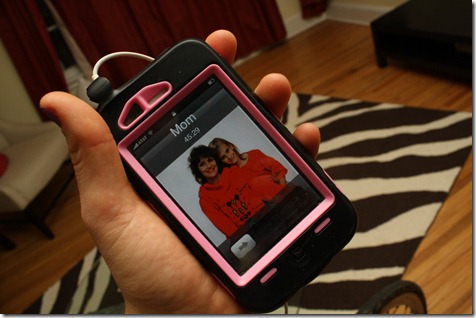 You know what?  I really need a new bike or a makeover on my current one.  I bought her off of Craigslist four years ago, and I think her days are numbered.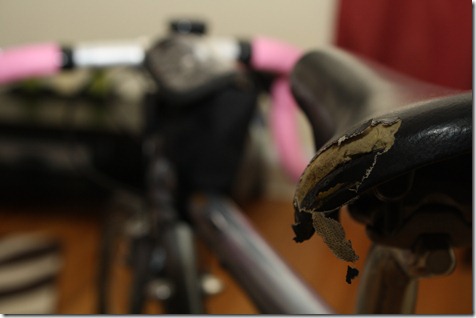 Got off the bike and snacked on an orange.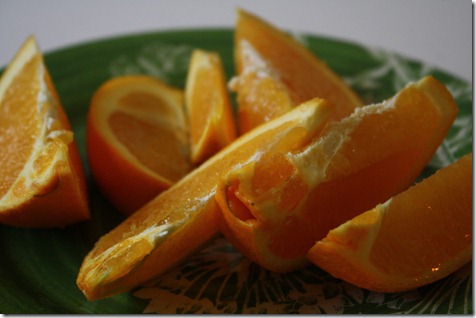 Then, I declared work over and enjoyed quality time with House Hunters.  I also cooked dinner and baked a little bit!  It's relaxation central here, I'm telling you.
Dinner was two thick pieces of ciabatta bread with red pepper hummus, plus veg.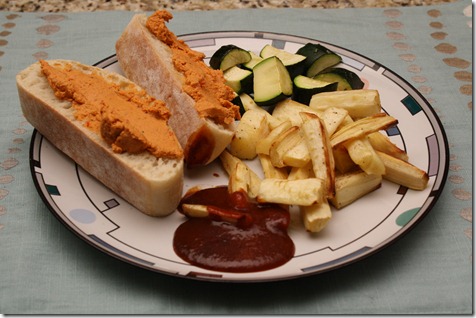 If you come across ROOTS brand hummus, you must buy it.  SO thick and dry.  Not thin and creamy like other hummuses (hummi?).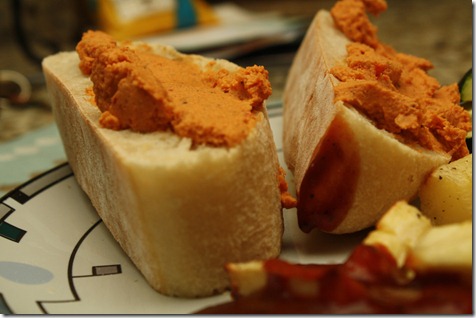 Roasted parsnips + zucchini: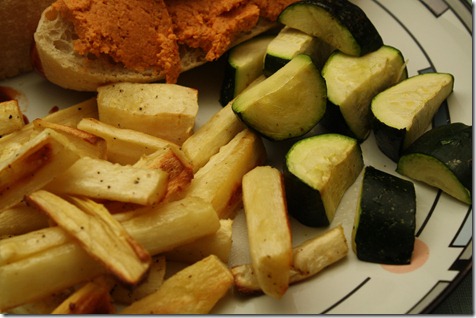 And for dessert, I made some homemade Orange Zest White Chocolate Chip Cookies.  Sounds amazing, right?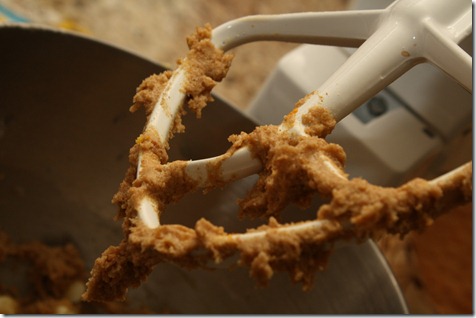 Unfortunately, I accidentally used the wrong type of flour (all whole wheat instead of white or a mix) and the cookies weren't that great… well, certainly good enough to eat four mini cookies, but not good enough to inflict this recipe on you guys.  🙂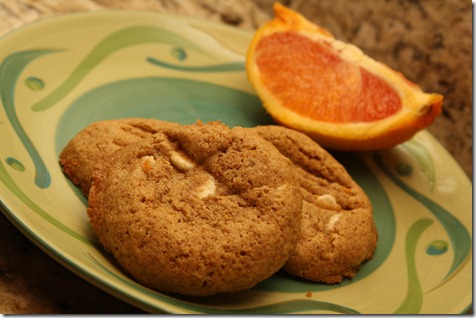 I hear the couch; it's callin' my name.
PS – Check out this blog post critiquing the Special K diet by Emilie.  It's so well written!