There was one last thing I wanted to do in Scottsdale – hike up the famous Camelback Mountain, which rises up from the middle of the city.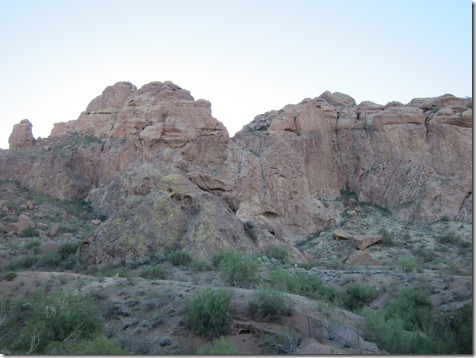 I set my alarm and woke up early, grabbing a banana and Clif bar on my way out.  The Husband opted to sleep in, so I got to enjoy some meditative alone time.  🙂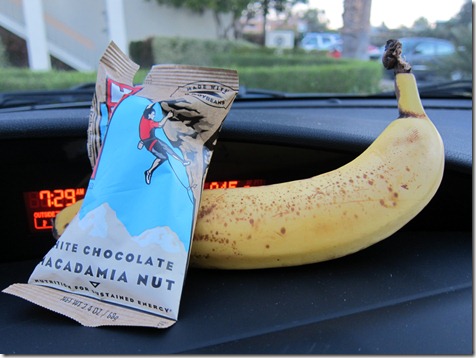 I had heard rumors that the hike was "strenuous and difficult" but I didn't really believe it until a Girls on the Run conference attendee dislocated her shoulder on Tuesday by falling off a ledge! Yikes.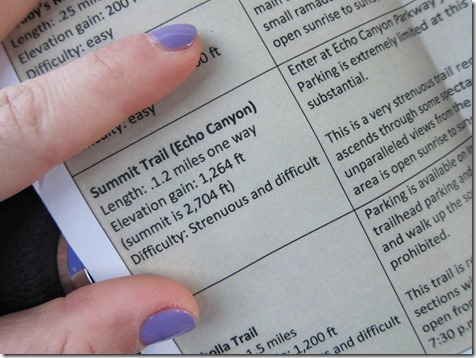 Therefore, to be extra safe, I brought my cell phone.  There were lots of other hikers on the trail, so I felt pretty comfortable.   I saw lots of people in Vibrams and running with their big dogs!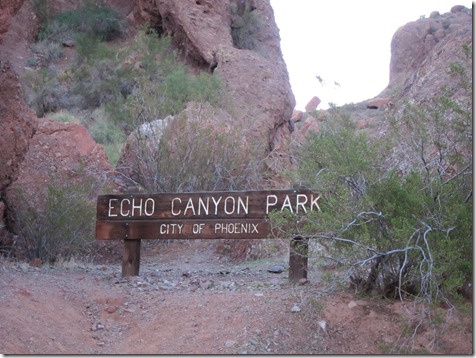 WOAH – this hike was killer hard.  It took 45 minutes for me to hike 1.2 miles to the top of the mountain.  Most of the climb, I was using my upper body to help pull myself up and over rocks.  I took my heart rate at one point and it was 190 BPM!  Can you believe it?  It was just as hard as going for a run, if not harder.
The summit was beautiful – I could see all over Phoenix! 
It took 30 minutes to get back down, and honestly – it was almost harder than going up!  I had to pay lots of attention to make sure I didn't slip on gravel and fall.  I used lots of stabilization muscles!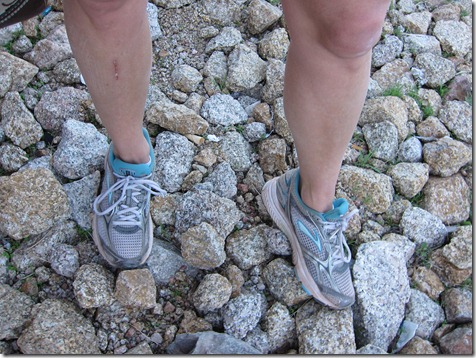 All in all – so glad I woke up early to climb Camelback!  It was outrageously pretty and I've never experienced anything like it.
Got back to the hotel room and dashed into the shower.  Then we packed up, drove to the airport, returned the car, and went through security.
I was starving by the time we reached out gate.  My only dining option was a burrito!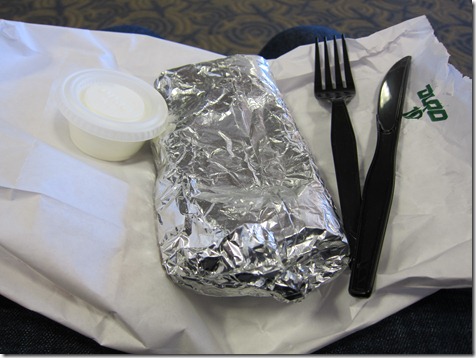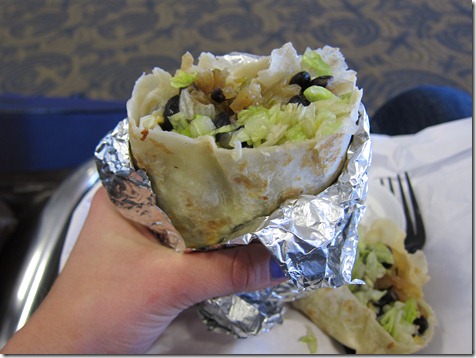 I had a bean, cheese, and veggie burrito with a side of sour cream (my favorite).  Unfortunately, the burrito wasn't as filling as I would've liked after such a hard workout, but we had to board!
I'm up in the air (wahoo for in-flight Internet!) and tackling some work projects.  I'm sad to go home but excited to see Maggie and James tomorrow when my mom returns them.  We Skyped earlier and they said they miss me, too.  🙂
Are you a hiker?