It's our very last night in Scottsdale.  I am sad to say goodbye.  I really love this city!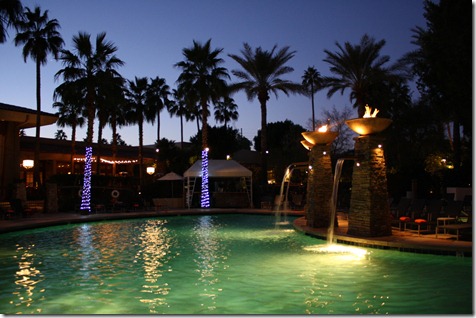 And I am REALLY sad to say goodbye to the weather.  Tomorrow, it's suppose to be a HIGH of 38 during the day in Charlotte – that's what the low at night is here in Scottsdale!  :(  I'm just not cut out for that kind of weather.
And not only does Scottsdale have great weather, but the dining is so amazing.  I only got to eat at some of the restaurants I wanted to try.
Tonight's dinner at True Food was the best meal we had in Scottsdale!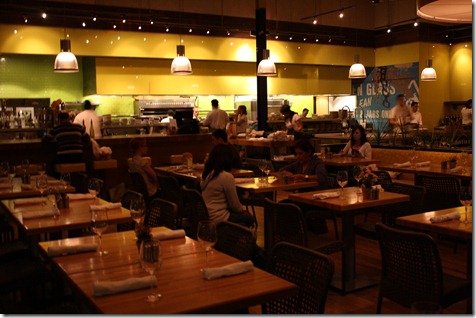 I was immediately intrigued by the Edamame Dumplings appetizer.  This is definitely something that I'm going to try to recreate at home.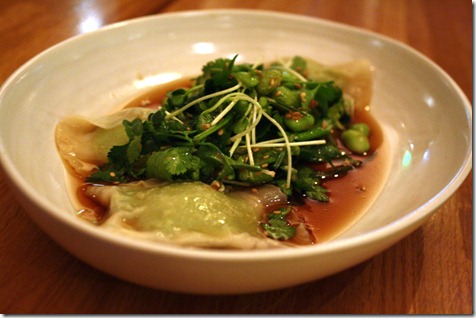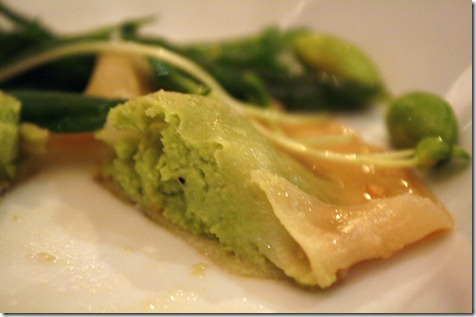 I debated between several of the vegetarian entrees (which were clearly labeled – this seems to be a trend here!) and decided on the Tofu Teriyaki bowl.  I was won over by the description of yummy greens.  Plus, I'm probably in need of some vegetarian protein.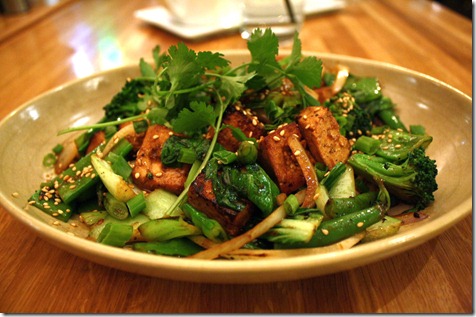 So, the Husband and I were discussing how important we think vacationing is for us as a couple.  When you work together, your whole life can quickly become a giant stress ball.  Days often go by in which all the Husband and I discuss is work…  I think couples who work together (or really any couple at all) can just start to associate their partner with stress if they aren't careful.  We obviously love each other very much and try to be romantic, but it's just TOO easy to get catch up in the day-to-day stresses.  Getting away for a vacation is really exactly what we needed to refocus our priorities and relax.  It feels so good!  :)  We need to make the time (and save the money) to vacation more often.
Sometimes, people ask in the comments section if I would ever do a 'relationship advice' post since we're young-er and happily married (for two years and seventeen days and counting… but pretty much together since we were 19!), and I always laugh.  I guess neither the Husband or myself feel like a relationship expert.  I'm just not qualified to write that blog post!  But I would say my biggest piece of advice for a happy relationship is to constantly assess the dynamic between yourself and your partner and figure out ways to make it better.  Literally do a State of the Union every few months!  And go on vacations, too.  🙂
Going to catch some ZZZs.  I want to fit in one more fun activity before I leave Arizona!