Lately, I've been thinking a lot about coping skills.  Life can be challenging, but the real test is how we choose to react to situations.  It is only in the last five years or so that I really began to understand that I have the ability to actually effectively manage and impact situations by my coping skills.
I've been thinking a lot about healthy vs. unhealthy coping skills the other day because Nicole brought it up.  We were chillin' at my house and she was looking at my e-mail when she noticed a G-Mail folder called "Special Emails."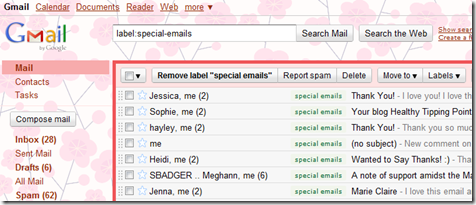 "What is this?" she asked curiously.
"Oh, whenever someone sends me a really nice email or says something really nice in the comments section, I save it to my Special Emails folder.  I re-read all the emails whenever I am sad or lonely," I replied.   (My Special Emails range from "I really liked your Santa Fe Casserole" to "Operation Beautiful saved my life.")
"Hmmm," mused Nicole (who is a therapist, by the way).  "That is a really healthy coping mechanism."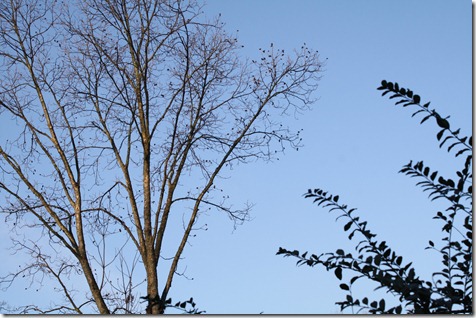 So this discussion really got me thinking about coping skills.  One major aspect of my Healthy Tipping Point story is that I used to have the worst coping skills.  As I've written about before, my biggest coping mechanism was alcohol.  I was, to put it mildly, a drunk (a very fun drunk, but still) in college.  I drank way too much – and way past a safe limit.  I guess I can chalk some of it to running with a wilder crowd or just being the "college experience," but on the other hand, I drank when I was happy… I drank when I felt shy…  I drank when I felt sexy… I drank when I was lonely at parties…  I drank when I fought with my boyfriend…  I drank to have fun.  Basically, I drank because I liked it and it covered up or magnified whatever I was feeling at the time. 
I didn't really see a problem with this coping mechanism at the time, mostly because it was better than my previous, really crappy attempts at coping.  It was also 'better' than my coping mechanism of shopping and spending lots of money I didn't have (hello, credit card debt).
However, looking back – I wish I hadn't drank so much or so often in college.  My college friends are true friends, and not drinking as much wouldn't have impacted our relationship in any way.  I could've gotten a lot more out of my educational experience if I had focused more in school, and I worry about the damage I did to my body.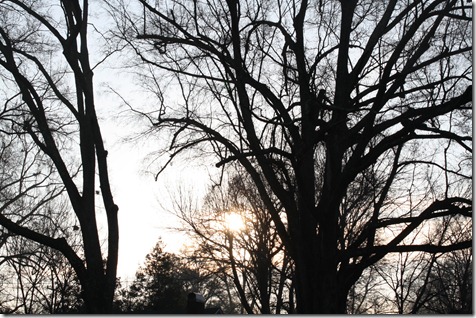 I'm not perfect – and I certainly still engage occasionally in not-so-healthy coping mechanisms when things get really stressful.  But I've amassed some much healthier coping skills over the last five years, like:
My Special Emails folder
A box containing all of the cards friends and families have sent me for holidays
Exercise
Cooking
Reading
Owning two pets <—petting a dog is the ultimate de-stresser for me
Working at a job that I like
Long, hot showers
Calling a friend to chat
Volunteering at Girls on the Run
I think the key to switching from unhealthy coping skills to healthier ones is to recognize situations that trigger your coping response and take immediate action to get yourself in a different state of mind.  For example, I can tell I'm getting really stressed out because I always get tightness in my chest.  When this happens, I literally ask myself, "What's the healthiest way to handle these emotions?"  Of course, some negative coping skills really need the help of a professional to understand and rid yourself of. 
All this talk about coping skills is especially important given the New Year.  Part of succeeding in resolutions is figuring out how to set yourself up for success, after all!
What's your healthiest coping mechanism for stress?  How do you ensure you attack stress with healthy behaviors and not in an unhealthy way?
Slow down and everything you are chasing will come around and catch you.