I am so happy we could all air our dirty laundry this afternoon. 🙂 Who know so many other people were hiding the 'dirty' secret of re-wearing workout clothes?!  And who knew the people who refused to re-wear felt so strongly about it?  Yet another reason why I love you guys!
Guess want I did for dinner?  Yup. Cowfish again – twice in a week!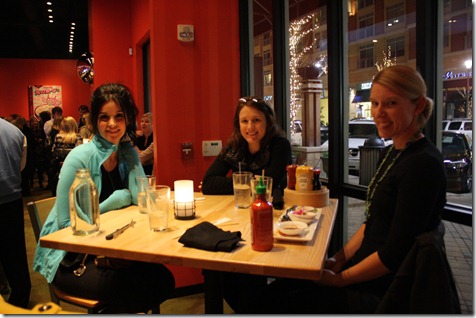 Nicole, Kayla, and Jen joined me for a lovely dinner at my latest dining obsession.
We started off with edamame for the table.  I managed to eat most of it.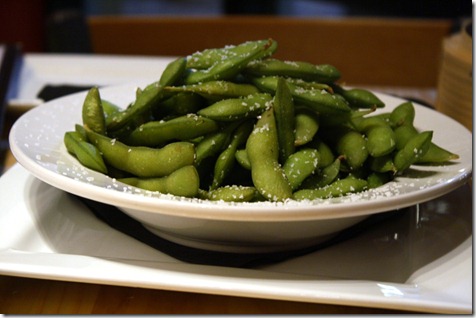 Vegetarian sushi? Oh yes, I will!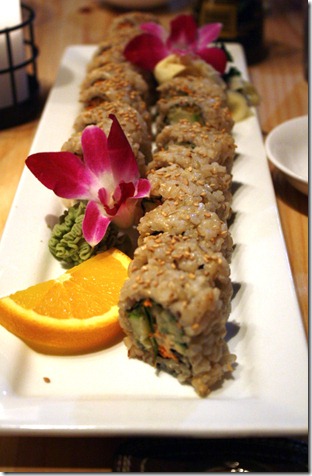 I ordered two rolls this time and ate about 10 pieces.  So now I have leftovers for tomorrow!
This one:  zucchini, cucumbers, spicy cream cheese, and carrots wrapped in seaweed with brown rice.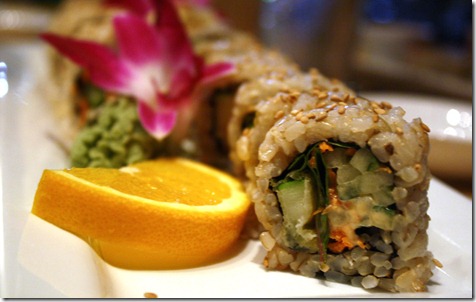 And this one, which had tofu, cream cheese, carrots, beets, and asparagus (with seaweed and brown rice, too).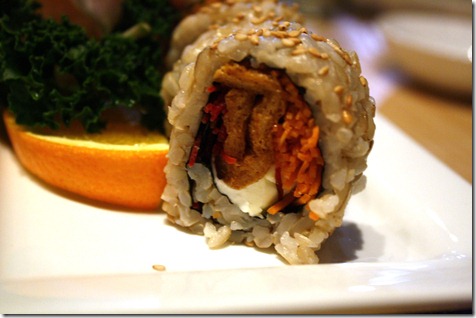 Here's something fun…
After running the Operation Beautiful site for a year and a half and receiving 7,000+ notes, I have never gotten this combination of e-mails before in the same day!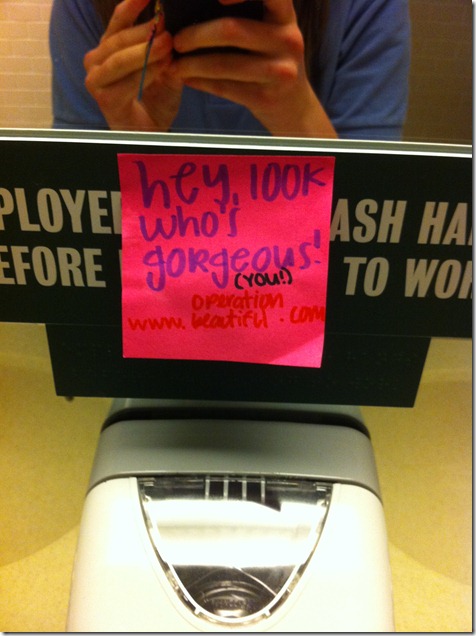 Just hours apart, I got one email from the girl who posted this message in a bookstore, and then I got another email from a girl who FOUND it and loved it.  Nearly the same exact photo from each girl, too!  🙂