Today was the first day of book writing!  At this point, I'm doing preliminary work (like an outline and a list of interview subjects).  I'm still pulling together the submissions form – stay tuned!
Book writing means I have to move my "office" from my usual locale in the kitchen/living room.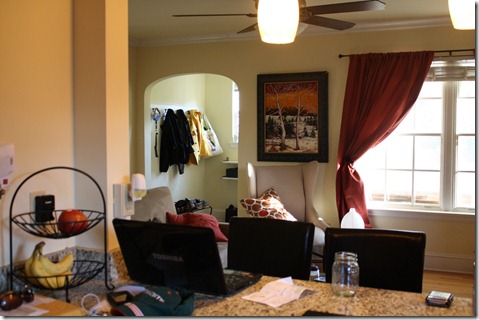 No more typing at the bar.  🙁
Now, I'm back in the office.  Having a good "work space" is essential for me for large project.  The office – with fewer distractions – is great for buckling down!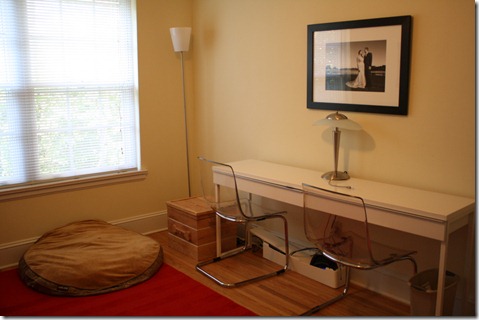 I sucked on this candy cane while writing.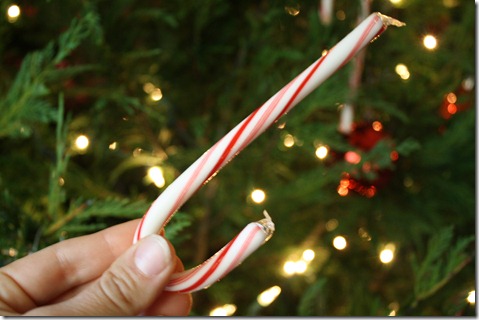 And I worked as long as I could, and then I decided to pop over to the local Chinese restaurant for dinner.
Since we're trying to stay on budget so we can buy a house soon, we minimize eating out.  But whenever I'm pressed for time, I cannot help but get the steamed veggies with light brown sauce and brown rice.  It's only $8 for the entree, which serves the Husband and me, and I can easily add my own protein when I get home.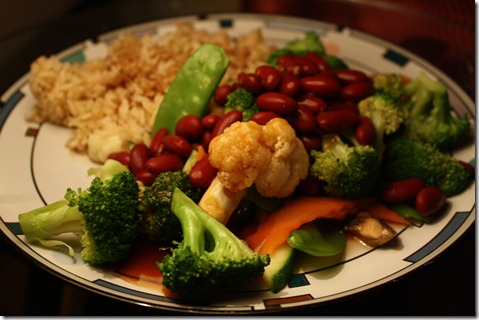 Today, I topped my Chinese with dark red kidney beans!  Yum.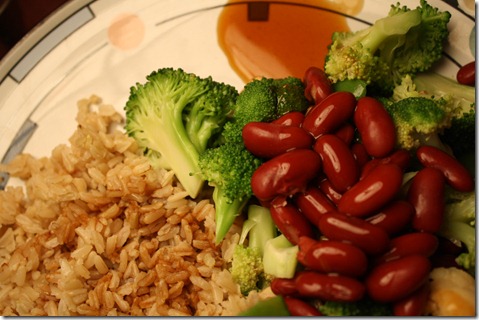 I am currently doing some online Christmas shopping from the comfort of my couch.  Ahhh, technology.  🙂