Let's talk a little about pancakes.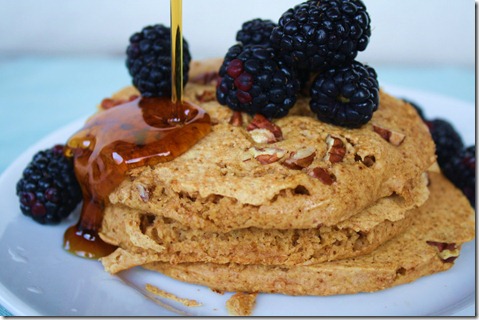 For a long time, I ate whole wheat pancakes at least twice a week.  So much that I earned the nickname Caitlin Pancake in the blogosphere.  What can I say?  Pancakes rule.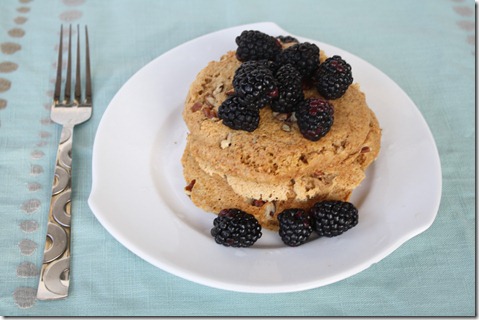 Somehow, I burnt out on pancakes.  I don't think I've made them for weeks – maybe even months.  The shame!
I bought a box of mix, so pancakes are officially back.  I prefer Hodgson's Mills, but this works, too.
There are many ways to enjoy pancakes (Pancake Truffles!), but my favorite is a simple recipe:  pecan pancakes.
You can never go wrong with pecan.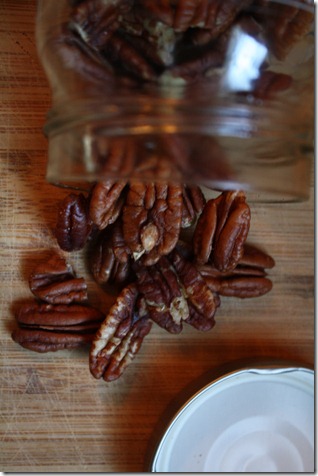 Yum!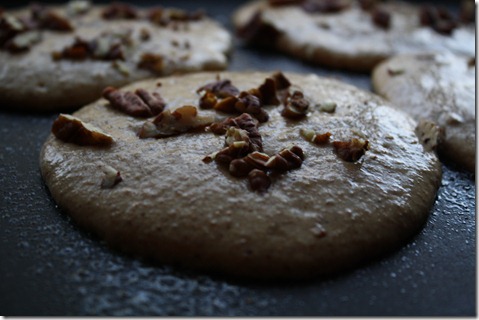 Topped with blackberries and real maple syrup.  Nothing less!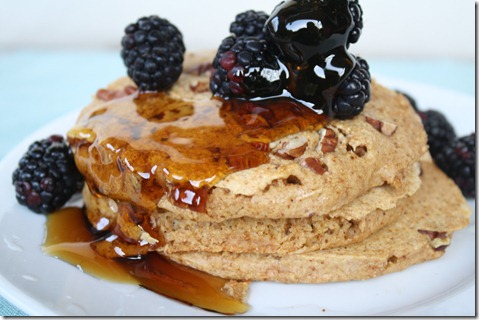 Now, let's hope that these pancakes don't sit like little rocks in my stomach during my workout.  🙂
Question #1:  Are you a pancake fan?  How do you like to make them?
Question #2: For the camera experts out there, can anyone recommend a new lens for me?  As you might have noticed, I think mine is going kaput (guess I've slammed it into the kitchen countertop one too many times).  I currently have the stock 15 – 55 MM stock lens that came with my camera, and I hate prime lens.  Oh, and I cannot spend a bajillion $$.  Any suggestions?