With a few easy additions.  🙂
My mother-in-law and sister-in-law have made almost every big meal this holiday season, so I figured it was my turn to step things up.  I opened the fridge and was greeted by a ton of leftovers, so I tried to remix things into a fresh meal.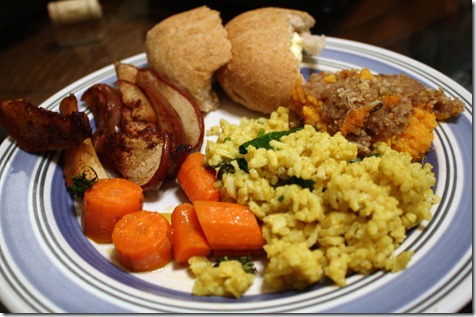 I heated leftover meat loaf for the meat eaters, and whipped up a curry rice for a vegetarian entree.  I simply mixed cooked rice, added a jar of Indian curry sauce, pumpkin seeds, and torn spinach leaves.  On the side, we had roasted carrots with olive oil and parsley and baked apples, which were a big hit.  Plus, leftover sweet potato casserole and a roll.
Bailey's for drinkin':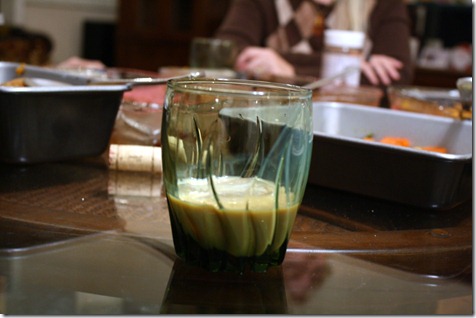 And a mince pie (it's filled with fruit) for dessert… Brought all the way over from England from my sister-in-law and so delicious.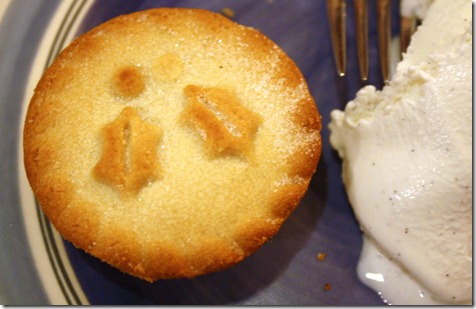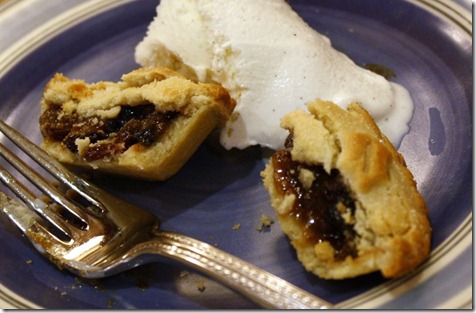 And two chocolates, too.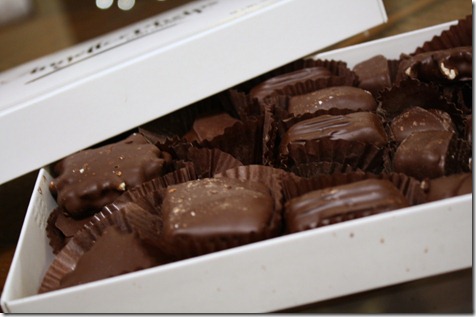 Awkward Family Moment
We all went to see Black Swan before dinner.  This is not a movie you should watch with your in-laws.
It was good though, and Natalie Portman was amazing.  But… it was awkward.